All Entries For
announcements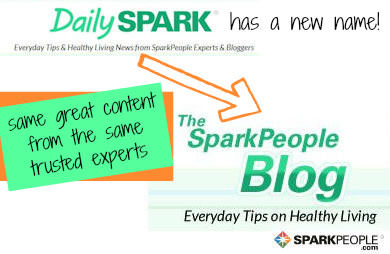 You might have noticed that something's different on your favorite healthy living blog this morning. As of today, the DailySpark is now The SparkPeople Blog. You'll get the same everyday tips on healthy living from the same SparkPeople's experts. It's just in a new place, with a slightly different, easier-to-remember name. And, yes, you'll still get your SparkPoints for reading.
The SparkPeople Blog now lives on SparkPeople.com, rather than on a separate website. Not to worry--you will still be able to find all your favorite DailySpark blog posts both via the SparkPeople Blog and any favorites you might have saved. And you'll continue to see SparkPeople Blog posts in our daily emails and elsewhere across the site.
Read More ›
Looking for past SparkPeople announcements?
Find all of them here, on the
SP_STAFF SparkPage blog
.
Read More ›