Better-For-You Southern Comfort Recipes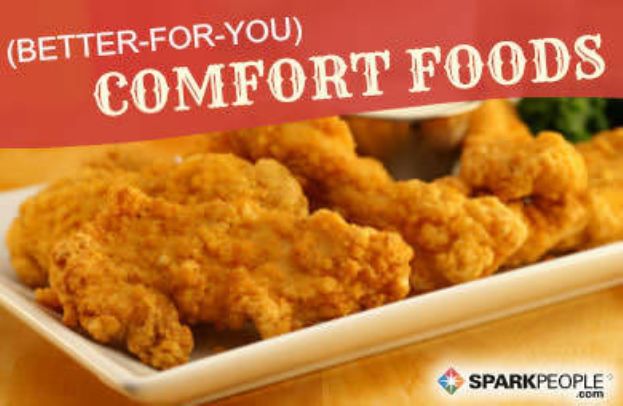 Down home Southern cooking has produced some of our finest classic American dishes. At the same time, many of these original recipes include unwanted fats, calories and sodium. With some simple changes, we can enjoy this quintessential comfort cuisine and still stay on-track with our health goals.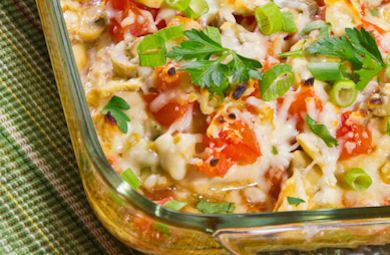 Buffalo Chicken Mac n Cheese

All the flavor you crave, in macaroni and cheese form to keep your fingers clean!

CALORIES: 172.8 | FAT: 4.2g | PROTEIN: 15.5g | CARBS: 18.2g | FIBER: 3.7g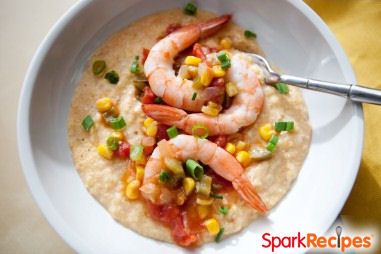 Slimmed Down Shrimp and Cheesy Grits
This dish is one of the best meals Chef Meg has ever eaten.
CALORIES: 279.0 | FAT: 7.7g | PROTEIN: 26g | CARBS: 27.2g | FIBER: 3.7g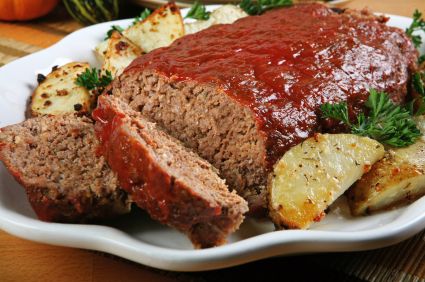 Slow Cooker Meatloaf

This meatloaf has the best of both worlds: a great crust and a moist interior! The trick is lining your slow cooker and creating a water bath. Trust me, it's worth the effort!

CALORIES: 234.2 | FAT: 6.4g | PROTEIN: 27.1g | CARBS: 17.3g | FIBER: 1.3g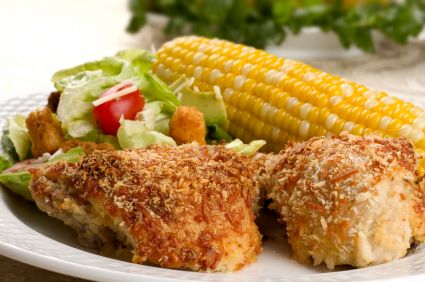 Spicy Nutty Chicken Nuggets with Swapped-Out 'Sausage' Gravy


Instead of reaching for fried chicken or frozen chicken nuggets, turn to these spicy, crunchy ones instead.

CALORIES: 189.3 | FAT: 6.7g | PROTEIN: 21.7g | CARBS: 11.2g | FIBER: 1.5g

*does not include gravy.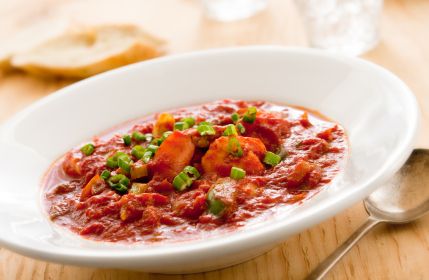 Shrimp Creole
One bite and you're transported to Louisiana!
CALORIES: 302.1 | FAT: 4.9g | PROTEIN: 22.8g | CARBS: 45.1g | FIBER: 6.3g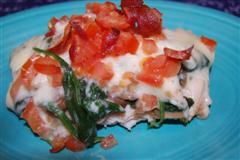 Skinny Hot Brown

My slimmed-down version takes away most of the salt and fat but leaves you with that wonderful familiar taste of the South.

CALORIES: 304.9 | FAT: 10.3g | PROTEIN: 29g | CARBS: 24.9g | FIBER: 2.9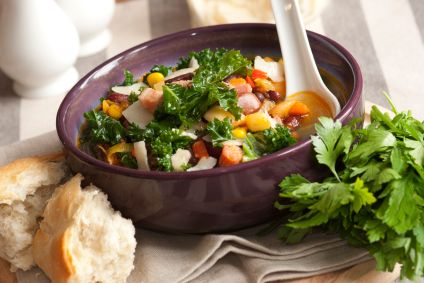 Slow Cooker Pork with Greens and Beans
My kids never complain about eating both beans and greens in one meal when they're served alongside rich, slow-cooked pork. I used pork shoulder, but you could use a leaner cut to save on fat and calories.
CALORIES: 283.6 | FAT: 15.6g | PROTEIN: 25.8g | CARBS: 10.7g | FIBER: 3.4g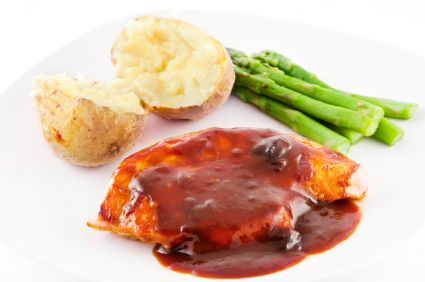 Spicy Southern Barbecued Chicken
Removing the chicken fat and skin and adding no salt to the tasty sauce makes this chicken favorite heart-healthy.
CALORIES: 177.2 | FAT: 4.6g | PROTEIN: 11.2g | CARBS: 23.2g | FIBER: 0.8g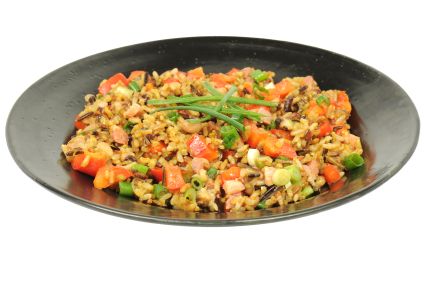 Black-Eyed Peas


Flavor your family will love!

CALORIES: 231.3 | FAT: 3.6g | PROTEIN: 13.5g | CARBS: 39.4g | FIBER: 8.2g


Side Dishes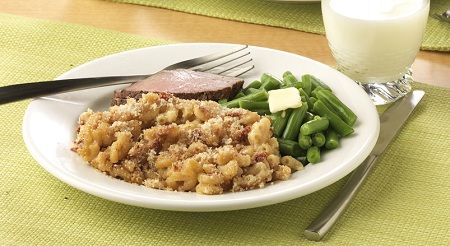 Three-Cheese Macaroni from 'The SparkPeople Cookbook'

Cheesy, rich, delicious--just what you expect in macaroni and cheese. What you won't expect? 2/3 the fat and half the calories of the original!

CALORIES: 259.6 | FAT: 7.9g | PROTEIN: 12.6g | CARBS: 39.5g | FIBER: 4.1g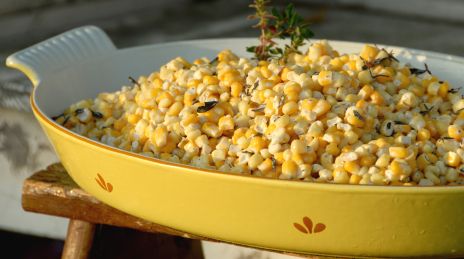 Creamy Corn Pudding

Corn pudding is a Southern favorite, but boy is it heavy. I lightened it up and pumped it up with vegetables. This dish has 4g fiber per serving!

CALORIES: 157.4 | FAT: 3.5g | PROTEIN: 6.7g | CARBS: 27.9g | FIBER: 4.1g


Corn, Okra, and Tomato Stew
An easy stew in just 3 steps!
CALORIES: 89.1 | FAT: 0.6g | PROTEIN: 3.5g | CARBS: 21.1g | FIBER: 3.8g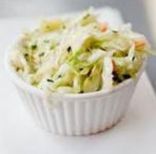 Southern Cole Slaw



A light and delicious side dish served with fish or burgers, the "southern" way.



CALORIES: 78.5 | FAT: 5.1g | PROTEIN: 0.5g | CARBS: 8.3g | FIBER: 0.8g

Don't Forget Dessert!
Orange Lavender Tea.

What is your favorite Southern comfort food recipe? How have you made it healthy?

Want more healthy recipes from Chef Meg and fellow SparkPeople members? Be sure to subscribe to SparkPeople's Recipe of the Day email.

Click here to sign up!

Did you know SparkRecipes is now on Facebook? Click here to "Like" us!

Order your copy of "The SparkPeople Cookbook" today.









You will earn

5

SparkPoints

Like what you read? Learn more

about SparkPeople,

or

sign up

for your free account today!
Got a story idea? Give us a shout!