Did 'The Biggest Loser' Winner Drop Too Much Weight?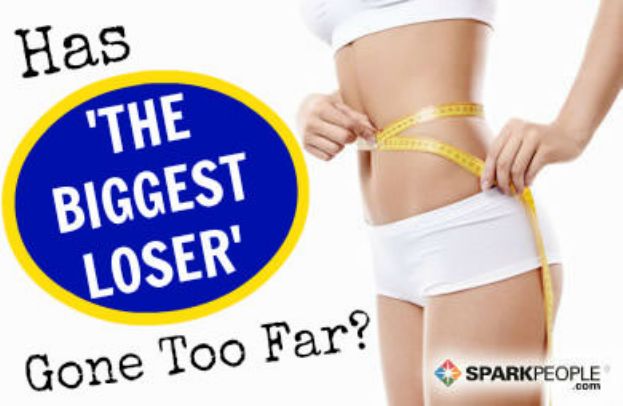 A round-up of the most interesting and thought-provoking stories of the week.

Eating too much added sugar may be killing you USA Today
According to a new study--the largest ever of its kind--eating added sugar exponentially increases your risks of cardiovascular disease. Could your sweet tooth kill you some day?

Did this 'Biggest Loser' contestant lose too much weight? Washington Post
The biggest story of the week is whether the winner of the popular weight-loss TV show has gone too far. Winning contestant Rachel now weighs 105 pounds and is considered underweight. Is she too skinny? Does it matter? Should the show set limits for contestants' weight loss?

Do You Have Caffeine Use Disorder? Women's Health
Coffee lovers, perk up: New research shows that a lot of us might be overly caffeinated. But what does that mean? And do we have to swap our full-caf to decaf?

3 Rules For a Healthy, Filling Lunch That Helps You Lose Weight Fit Sugar
Lunch is one of the three most important meals of the day (haha), so find out how you can make a few tweaks to your mid-day meal to ensure it's helping your healthy living efforts.
14 Mantras for Mindful Living in 2014 Huffington Post Healthy Living
Want to live more mindfully? Start with one of these mantras.

10 Diet Tips from Olympic Nutritionists Fitness magazine
Want to perform like a pro athlete (or just feel like one during your workouts)? Follow these tips from a sports nutritionist who works with the US Women's Soccer Team.

Halfpipe Skier Brita Sigourney's Secret to Fabulous Abs Self
Find out which move this skier credits for keeping her core strong--and how you can integrate it into your own workouts.

Which stories topped your "must-read" list this week?



You will earn

5

SparkPoints

Like what you read? Learn more

about SparkPeople,

or

sign up

for your free account today!
Got a story idea? Give us a shout!