Stuff We Love: Great Gear for Runners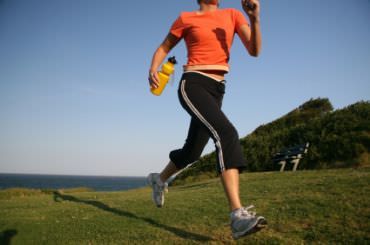 Some women can't wait for the latest fashions to hit their local department store, but for me I get that same thrill when I walk into my local running specialty store. I must confess in the five years since I took up running I have bought more pairs of running shoes, socks, shorts, tech shirts and sports bras than I have any other 'real' articles of clothing. Because I have the liberty to work from home, many times I am sitting in my running/workout gear waiting to pound the pavement or hit the gym so purchasing other clothing really isn't a need.

Below are just a few of my favorite running things and even if you are not a runner, walkers can benefit from them as well.






Brooks Running Jacket ($70)

One of the most fundamental pieces of running outerwear attire is a running jacket. I am partial to the Brooks running jacket because of its tailored fit, large pockets, both inside and out, as well as a small inside pocket to store my iPod. This jacket offers both wind and water resistance as well as a vented back which allows for breath-ability. I currently own five Brooks running jackets (I know I have been told I have an obsession for running jackets), four of which I purchased at the Rock N Roll Runs I have participated in. I must say they look just as good after 40 plus washes as they did when I purchased them a year ago. And the great thing is I can wear them when I am running errands when the weather dictates the need of a lightweight jacket.






Brooks Running Vest ($55)

When temperatures are too warm for a running jacket I will resort to wearing my running vest. What I love about a running vest is the versatility it offers. With the same fit as the running jacket it also offers a number of pockets which this allows me to carry my keys, money and cell phone with me on my runs. It makes a great transition item from season to season and can be worn over a long-sleeved tech shirt. It also offers wind and water resistance and because it is so light-weight you do not feel the added bulk when running. And because it has reflectors on the back and front of the vest this helps make me more visible to drivers when running in the dark.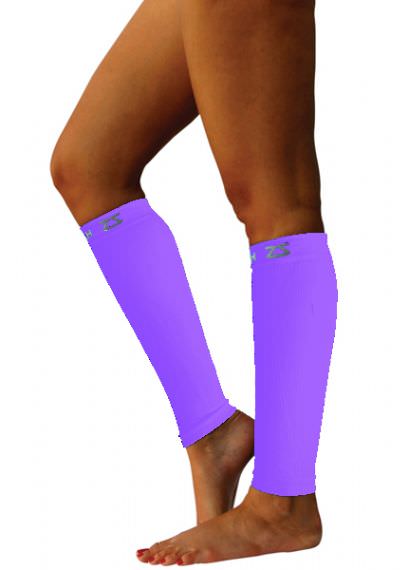 Zensah Compression Leg Sleeves ($39.99)

I was first introduced to compression leg sleeves last summer when I traveled to Seattle to run the Rock N Roll Half-Marathon. The idea behind compression leg sleeves is they help increase oxygen blood flow to the lower legs which in turn helps speed up your recovery time. While they can be worn during your runs, I prefer to wear them for post-run recovery only.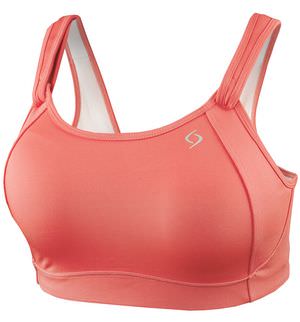 Moving Comfort Fiona Sports Bra ($44)

When I first started running I wore the Champion Shape 2000 sports bra, but as the years passed they became next to impossible to find. I spent the next year in search of the perfect sports bra. I was convinced I would never find another one I liked more than my Champion, but all my fears were allayed when I discovered Moving Comfort's Fiona Sports Bra. I bought one a few months ago just to give it a try and I must say it has now dethroned my faithful Champion. The support the Fiona provides is exceptional. I have never had issues in the four months I have been wearing it with the straps slipping or experiencing the annoying chaffing that can be a problem when making a switch. While they are a tad on the expensive side, they are worth every penny I paid.






Newton Motion Control Running Shoes ($139-$175)

I know what many of you may be thinking--$175 for a pair of running shoes, YIKES. I said the same thing when my running coach recommended I give these shoes a try after experiencing an Achilles tendon issue back in 2008. But when you compare running to other sports like tennis and cycling, it is a fairly inexpensive sport because all you need is a good pair of shoes and you are good to go. The Newtons are a minimalist shoe, meaning they lack some of the cushioning that many of the mainstream running shoes have, with lugs on the forefoot that encourages one to strike with the mid-foot versus heel striking. I have worn these shoes for almost three years now. I did try to go back to a mainstream running shoe two years ago and within two runs after making the transition I ended up with a piriformis issue that had me forking out $80 a week for Active Release Therapy (ART) for almost four months. For me, spending $600 a year on shoes far outweighs the money spent for ART and more importantly the frustration of fending off an nagging injury. But remember this is not a shoe for everyone.






Water Resistant SpiBelt ($21.95)

While many will call the SpiBelt a small version of a fanny pack, for runners and walkers we like to call these belts activity belts. What I like about the Water Resistant SpiBelt is if you are a heavy sweater like me or if you must do some of your runs in the rain or snow, your money, ID, keys and small cell phone fit right in the pocket which will keep them dry for the duration of your run. I generally don't like to run with anything constraining around my waist, which is why I carry a hand held hydration bottle, however wearing the SpiBelt does not cause the issue like the hydration belts do.






Oakley Sports Sunglasses ($120 and up)

Sports sunglasses are a necessity for runners. Facial tension can lead to tight shoulders and upper body tension which may ultimately affect your running form. Sports sunglasses offer glare-resistance and anti-slip ear pieces and because they lightweight they are ideal not only for running, but walking and cycling as well. While they are a little pricey, you do get what you pay for and that is a quality product that can last for years. I have owned one pair of Oakelys for 5 years now and it has been one of the best investments I have made.






The Stick (Price varies $21.50 and up)

I was introduced to The Stick many years ago by a physical therapist to help release myofascial adhesions and knots within the muscles. While I do own a foam roller, I have found The Stick can actually get a little deeper which helps release some of the tension in the muscle. I use it every day, even on days I do not run.

Do you own any of the items I mentioned? What would you add to the list?



You will earn

5

SparkPoints

Like what you read? Learn more

about SparkPeople,

or

sign up

for your free account today!
Got a story idea? Give us a shout!