Quit Your Bellyaching: A 3-Week Program to Reboot Your System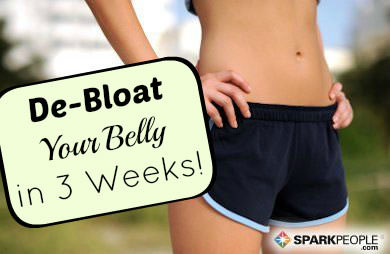 Are you sick of fighting constant tummy troubles? Many people suffer from bloating, discomfort and digestion problems--sometimes for no apparent reason at all. Isn't it time you did something to quit your bellyaching for good (quite literally)? We have a fun way to reset your system and get your digestion into tip-top shape with plenty of help along the way. Plus, it'll only take you 20 days to feel better!




Get on the fast track to feeling better with our Digestive Detox challenge. In just 3 weeks, you will learn how to improve your gut health (for good!), discover the surprising habits that might be harming your belly, and gain knowledge to help prevent future digestive distress. Plus, you'll find out how digestive health relates to other health problems—and how fixing your tummy troubles can make you feel better all over. Sound good? Here's what else you can expect:

Daily Emails
By visiting the Digestive Detox challenge page and opting in for emails at the top of the page, you will get each day's program delivered right to your inbox (or your email-enabled mobile phone). Don't worry, we never sell, rent or share emails with anyone else—and we'll only email you for 20 days.

An Easy and Effective 20-Day Program
Every day of the challenge, you will receive a simple action step to complete that will get you one step closer to a calmer belly. In the first six days, you will get important knowledge from our SparkPeople experts to help you prepare to change your digestive patterns. Additionally, you will take a survey to assess your digestive health at the beginning of the challenge so you can gauge your progress throughout the program. The following 12 days focus on supplementing with belly-friendly probiotics to help you feel your best. Finally, you will take a post-survey to see just how much your tummy troubles improved over the 20 days.

Social Support
We will be using the hashtag #DigestiveDetox on Facebook, Twitter and Pinterest to support anyone following this plan. Ask questions. Post about your progress. Tell us what you're learning and how you're feeling. When you use the #DigestiveDetox hashtag, we'll be right there to respond to your posts and cheer you on!

As a bonus, this plan is available to everyone, even if they aren't a member of SparkPeople.com! Share the plan with your friends by posting it on Facebook, sending an email link, and more (because who doesn't need a little reset this time of year?). Anyone can sign up for daily challenge emails just by entering their email address.

150 SparkPoints


Yep, you read that right! You can earn 5 SparkPoints for each daily challenge you complete. Just visit the challenge page and click the "Earn Your SparkPoints" button to tell us that you completed that day. It's just that easy!



How do I sign up?
Go to our Digestive Detox challenge page and sign up by entering your email address. After you've signed up, you will receive one email per day for the next 20 days with a reminder to complete your daily challenge. If you don't want to share your email, you can still participate: Just be sure to bookmark or Pin the page for easy access.

When does the plan start?
RIGHT NOW. The plan doesn't have an "official" start or end date. It's open and ready for you to join any day, any week, or any month! The sooner you start, the sooner you'll get the plan, accountability and support you need to feel better ASAP. Make your digestive health a priority: Go with your gut and start your challenge today!




You will earn

5

SparkPoints

Like what you read? Learn more

about SparkPeople,

or

sign up

for your free account today!