The Secret Life of Boys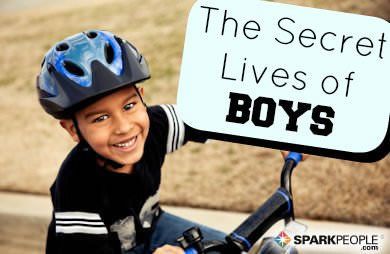 Often we talk about girls and the complexities of their friendships—I wrote a whole book about them that inspired the movie Mean Girls. But with boys, we usually assume their camaraderie lacks the same intricacies that make them feel pressured and confused. In reality, your son's relationships have similar challenges. What's more, understanding the role he plays within his friendship group is critical. Your insight will help him stay true to himself and create the support system he needs to get through life.

Within any one group, most boys have a three- to five-guy inner circle. Then there are a few more guys they associate with but are not close to. Boys have assured me that these roles can be found in every group, regardless of social status. The boys I interviewed and I came up with the following list to describe these roles: Mastermind, Associate, Bouncer, Entertainer, Fly, Conscience, Punching Bag and Champion.

What's important to know is that the roles emerge when there's conflict in the group. Conflicts don't always mean big arguments. They could be over simple things like where to eat lunch or which movie to see. But they're inevitable. And you will rarely be around to see them—so understanding what happens in these tense moments is key. But it doesn't mean that your son behaves like this all the time, that these boys aren't good friends or that they don't care about one another.

Also remember that your son acts differently around his friends than he does around you. What you know about him is not the same as what his friends know. Not better or worse. Just different. Please don't tell your son what role you think he plays. Instead, see if he'll read this excerpt and tell you if he thinks I'm completely wrong, mostly wrong, occasionally have a point or basically know what I'm talking about. Then ask him to explain why he came to that conclusion. And now, the roles.

The Mastermind

He's charismatic and naturally good at figuring out people's weaknesses. He decides what's funny, stupid, cool, etc., and has the absolute right to dismiss any opposing viewpoint or opinion. In middle school, he's the kid who decides when the group should get up from the lunch table. In high school, he's excellent at arguing, and he's especially good at arguing with girls and making them feel stupid. Despite what we're calling him, the Mastermind doesn't often look and act as calculating and intelligent as the name might imply, but his ability to influence others is what counts.

What does the Mastermind gain? Power and control.
What does he lose? He won't admit it, but he constantly feels the pressure to maintain his position. His relationships are weak because his friends' loyalty is based on fear and power.
What Mom & Dad should know: He won't take risks that might go against his image. He can't admit to anyone when he's in over his head.

Click here for more information on bring up boys from Family Circle.

More from Family Circle:
Tell us what you think. What tips do you have for bringing up boys?




You will earn

5

SparkPoints

Like what you read? Learn more

about SparkPeople,

or

sign up

for your free account today!
Got a story idea? Give us a shout!