What's for Dinner? 30 Easy, Healthy Meals for April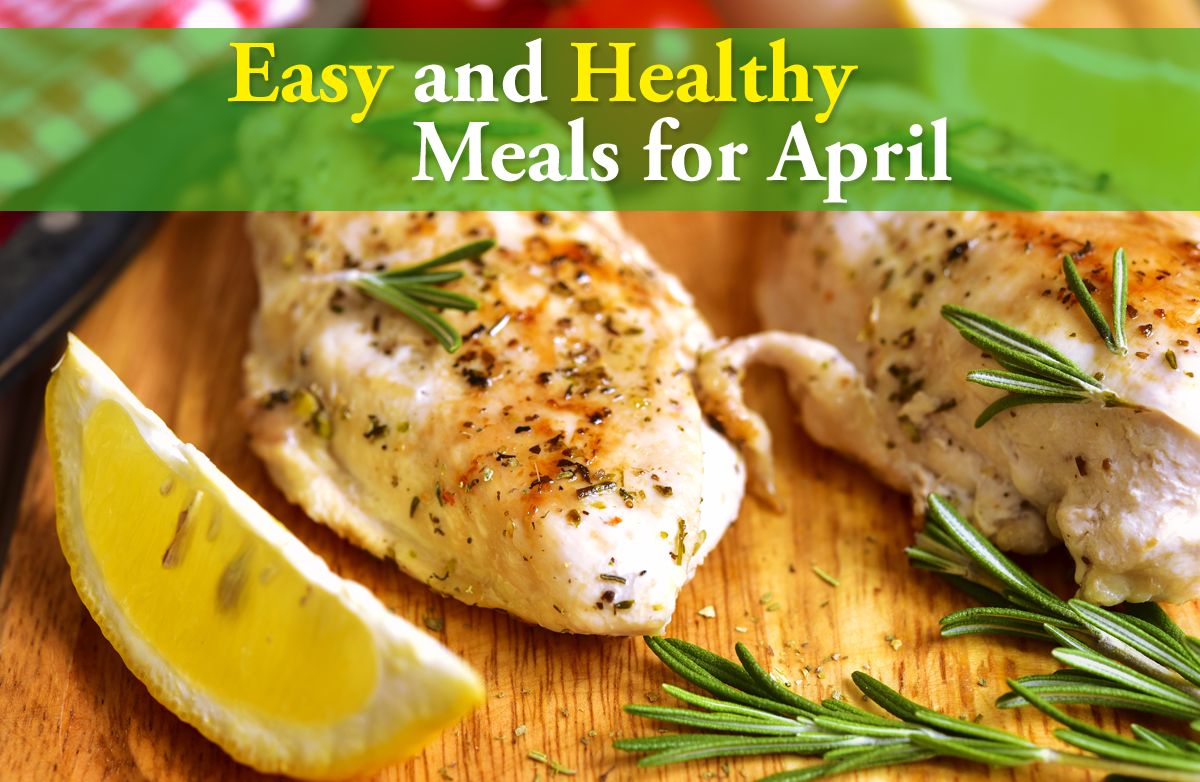 Starting this month, we're offering up some of our favorite recipes from Chef Meg, the SparkPeople Team and members to last you the entire month. This handy list is packed full of meal ideas that are healthy and delicious. Whether you use these recipes in order and every day, or just use a couple a week is up to you. We hope this inspires you to get into the kitchen and get cooking!

We even threw in a few probable scenarios that could prevent you from eating right. See these as a chance to "take off the training wheels" and get creative while sticking with your healthy eating plan.

Sunday, April 1:
Easy Slow Cooker Lemony Garlic Chicken Breast--add asparagus (it's in season!) and whole-wheat couscous (ready in minutes!)

Monday, April 2:
Serve the leftover chicken from last night with a green veggie and Cauliflower "Mashed Potatoes"

Tuesday, April 3:
Slow-Cooker Salsa Chicken served with baked tortilla chips

Wednesday, April 4:
Pantry night: Low-sodium canned soup with Coach Nicole's Grown Up Grilled Cheese

Thursday, April 5:
Chef Meg's Super Fast Pork and Veggie Stir Fry with brown rice

Friday, April 6:
Leftover Slow-Cooker Salsa Chicken as burritos. Tip: Use Greek yogurt instead of sour cream!

Saturday, April 7:
Crockpot Spicy Beef Brisket with roasted sweet potatoes and steamed veggies, plus whole-wheat bread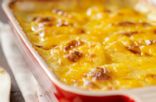 Sunday, April 8:
Honey Roasted Ham and with Light and Spicy Scalloped Sweet Potatoes

Monday, April 9:
Chef Meg's Massaged Kale Salad with grilled chicken breasts

Tuesday, April 10:
Home late! Pair a low-fat frozen dinner with extra veggies and a cup of milk.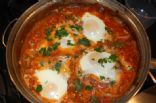 Wednesday, April 11:
Chef Meg's Eggs Nested in Spicy Tomato Sauce

Thursday, April 12:
Chef Meg's Slow Cooker Rice and Chef Meg's Vegetarian Vindaloo

Friday, April 13:
Stepf's Easy Bean Tostadas: add meat if you want! and tomato salad with onions, cucumbers, and low-fat bottled dressing on the side

Saturday, April 14:
Homemade pizza night: Pick the perfect pie for you!

Sunday, April 15:
Stepfanie's Quinoa-Black Bean Casserole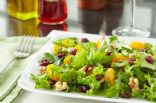 Monday, April 16:
Salad night! Use the Salad tab on the Mix and Match Meal Planner to build a better bowl of greens.

Tuesday, April 17:
Three-Cheese Macaroni
Tip: This goes great with spinach or broccoli--you could even mix (cooked) veggies into the dish before baking!

Wednesday, April 18:
Chef Meg's Heart-Healthy Pork Feast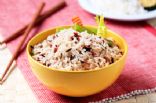 Thursday, April 19:
Chef Meg's Better than Takeout Chicken Fried Rice

Friday, April 20:
Breakfast for dinner. Per person: 1 egg and 1 egg white scrambled with 1-2 cups chopped veggies, 1 piece breakfast meat, 1 slice whole-grain toast. Add fruit and milk!

Saturday, April 21:
Peppercorn Steak with Herbed Blue Cheese with baked potatoes

Sunday, April 22:
Chef Meg's Slow Cooker Vegetarian Chili
And don't forget the cornbread. Take some help from the store or make it from scratch.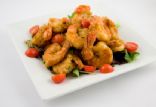 Monday, April 23:
Chef Meg's Not-Fried Shrimp with Japanese Cocktail Sauce
Serve with stir-fry vegetables and brown rice

Tuesday, April 24:
Chef Meg's Slow Cooker Lasagna.
Tip: Pair cheesy dishes with a green salad to balance out the meal.

Wednesday, April 25:
Taco night: Simmer the leftover chili with a pound of browned lean beef or turkey and serve with all your favorite trimmings.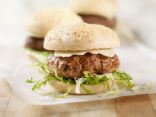 Thursday, April 26:
Chef Meg's Spicy Sliders --and don't forget the Sweet Potato Fries!

Friday, April 27:
Date night: Treat yourself to a dinner out. Be sure to check out SparkPeople's Dining Guide first!

Saturday, April 28:
Chef Meg's Healthy Chicken Vegetable Casserole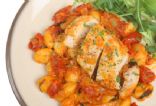 Sunday, April 29:
Slow Cooker Marinara Chicken and Vegetables (Chef Meg's Makeover)

Monday, April 30:
Chef Meg's Grapefruit Salad with chicken (grill it if the weather permits or pick up a rotisserie bird from the supermarket if you're short on time!)

Tips: We know you're busy, so whether you prepare side dishes like brown rice, sweet potato fries, and broccoli from scratch or take some help from the supermarket is up to you. What's important is that you're eating your whole grains and veggies!

Make sure every meal includes at least one veggie (we love the green and leafy ones!), a cup of milk, and a piece of fruit.

Click on any recipe link to see the full recipe, add it to your planner, or even create a recipe makeover to suit your needs.

Like this feature? Please share it on Facebook, Pinterest and elsewhere!

What kind of meal planning tools would be most helpful for you? Do you need help planning all your meals or just dinner?



You will earn

5

SparkPoints

Like what you read? Learn more

about SparkPeople,

or

sign up

for your free account today!
Got a story idea? Give us a shout!