All Entries For
appetizers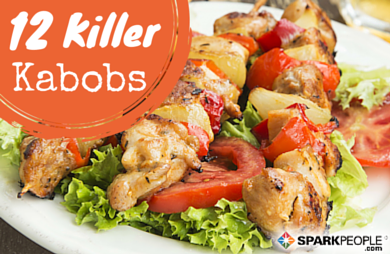 The kids might be back in school and store shelves are filling with fall merchandise, but we're not ready to let go of summer just yet. With the weather still warm and Labor Day right around the corner, now is the perfect time to take advantage of one of summer's favorite foods: the kabob! Popping meats, veggies, fruits and even whole sandwiches on a stick is a great way to add fun and variety to your meals and parties, no matter the time of year. Plus, presenting a meal on a stick will certainly grab the attention of little picky eaters.
Reflect on a summer of sun and fun by assembling and cooking up a few of these crowd-pleasing healthy kabobs.
Read More ›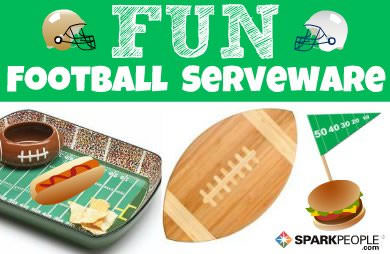 Whether you're having a get together to watch the big game, a Super Bowl bash or a party for your kid's football team, there are tons of great themed accessories available to help bring your
appetizers
to life.
Read More ›
This time of year, there's always an occasion where you need to bring a dish to share. But between work, home, and school obligations, not to mention your workouts and healthy meal prep, however will you find time to come up with something delicious and creative to take to the neighborhood gathering?
I've compiled a list of appetizers that will take no more than five minutes of hands-on work!
Appetizer vs. Hors D'Oeuvres
These days, appetizers and hors d'oeuvres are often used interchangeably (though we tend to use the word appetizer more commonly, probably because it's easier to spell), there is a difference. Appetizers are the first course of a meal, while hors d'oeuvres are bite-size portions of food displayed on a buffet or passed on a tray by the host or, at my house, a teenager trying to make up for tossing baseballs near the Christmas tree. So really there's no big difference and who in the heck cares what they are called as long as they taste good. To get started let's look at what make
a good single bite of party food
.
Read More ›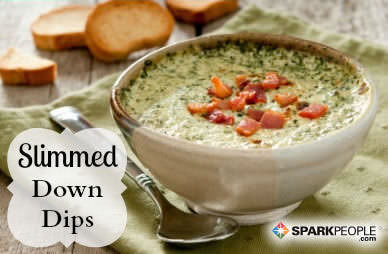 The holiday season has started and so have many fun gatherings and parties. Holiday festivities can be a time of nutritional temptation. Dips are an outstanding way to spice up a party. The bold flavors, creamy textures, and endless choices draw family and friends together for fun and conversation. At the same time, they are typically loaded with hidden calories, abundant sodium and saturated fat that are too difficult to resist and track. To prove that dips can be fun and flavor rich, we've chosen the top dips from SparkRecipes that substitute unhealthy ingredients with nutritional alternatives. Cut some fresh vegetables or whole-grain baked goods and bring one of these dips to your next party.
Read More ›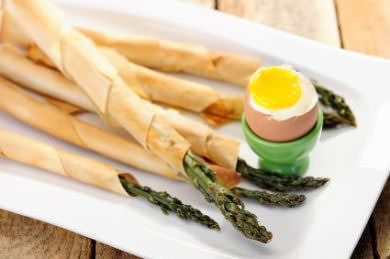 Who said finger food is unhealthy? Try this asparagus appetizer at brunch, as a pre-dinner snack, or served from a picnic basket on a warm spring day.
Minutes to Prepare
: 15
Minutes to Cook
: 10
Number of Servings
: 12
Nutritional Info
Servings Per Recipe: 12
Calories: 36.1
Total Fat: 0.7 g
Cholesterol: 0.8 mg
Sodium: 47.5 mg
Total Carbs: 3.2 g
Dietary Fiber: 0.4 g
Protein: 3.5 g
Read More ›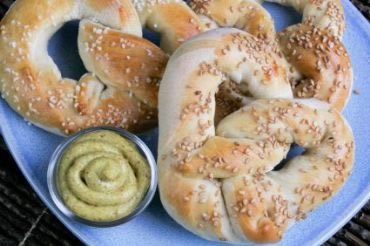 It's time to say farewell to challenging 2011 and enjoy a fresh start in 2012. SparkPeople wants to help you ring in the New Year and achieve your personal health and fitness goals. A challenge with holiday cooking is that it revolves around parties, traditions, and expectations of calorie-rich, fatty, and sugar- sweet dishes. We've gathered our top party recipes from SparkRecipes to help you get 2012 started on the right foot with fun, healthy and tasty dishes that will make your gathering the toast of the town.
Read More ›