If you enjoyed a cup of coffee this morning, you have already started the day on a healthy (and possibly more productive!) note. Not only does a cuppa Joe deliver your trusty a.m. caffeine boost, but it also may reduce the risk for certain health problems and can improve bodily functions. Check out the top eight health benefits of consuming coffee.

Increased Alertness and Energy Levels
Coffee contains caffeine, which is responsible for the increased alertness you feel once your first cup has kicked in. Caffeine is a stimulant, meaning that it increases heart rate, respiratory rate and metabolic activity. As a result, more body cells respond to nerve impulses, which improves energy levels.

Stronger Cognitive Functioning
When consumed in small amounts over a period of time (such as two hours), the gradual increase in caffeine heightens the amount of impulses within the brain cells. As a result, the brain recognizes stimuli faster and with more resolve.
Read More ›
One of the sneakiest places excess calories hide is in beverages--and two of the biggest culprits are coffee drinks and smoothies. Though coffee itself is calorie-free and smoothies are made with fruit, the extras we add to these beverages can tack on hundreds of calories! Thankfully, there are plenty of better choices out there. Here, we've rounded up the nine healthiest smoothies and coffee drinks!
Read More ›
The modern coffee house has become the de facto office space for thousands of work-from-home Americans, including yours truly. When I need to change of scenery or to interact in-person with other human beings, my local java joint is my go-to option. The people-watching is decent and I will often bump into a friend, which approximates the traditional water-cooler conversation. It's also a place for nutritional choices and I often find myself struggling to stick to the program. Whether it's the sweet aromas or the attractive displays, many of the items in the forefront are loaded with calories and easily put me over the top on my daily sugar intake. not to mention how terrible I feel later. Even worse are the hidden calories in my original favorite drink, the latte. I thought I was being so healthy, because there was no minimal sugar, only to find out how many calories are in the deceptively large servings. I am happy to share, however, that I have learned a lot over the last year to take control of the coffee house menu to make it work for me and my health needs.
Read More ›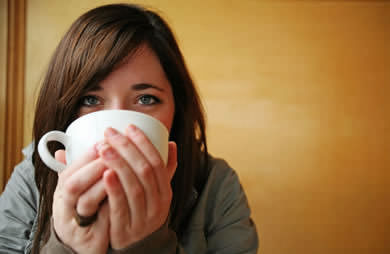 Editor's Note
: Coffee, tea and caffeine. Sometimes you hear how horrible they can be for your body. Other times you're told that you're not drinking enough of them. What's the truth?
Today we are excited to share a fun and interesting infographic about the health benefits of coffee and tea from our friends at
Greatist.com
.
Read More ›
Does the hot and humid weather this summer have you reaching for iced coffee instead of your favorite hot brewed variety? If so, are they having a positive or negative impact on your weight goals? Although an iced coffee can be as simple as brewed coffee over ice (usually around 15 calories as with Starbucks Grande Iced Caffe' Americano), there tend to be many choices and varying degrees of nutritional value when you order them on the run. If you are enjoying frequent iced coffee drinks and having difficulty reaching your weight goals, there could be a connection.
Typical recommendations when ordering iced coffee drinks and trying to limit calories is to select the smallest size, request skim milk, and hold the whipped or chocolate topping. Sometimes it can be very difficult to remember to keep everything straight when you are trying to order in a hurry. Here is a quick list of nine 16-ounce choices that can help keep you cool while helping to maintain your waistline.
Read More ›
Since I was a teenager, caffeine and I have had a tumultuous relationship. (
I'm not the only one
.)
I started taking caffeine pills and drinking coffee (bottled Frappucinos, mostly) at 16. An overachiever, I was suffering from an eating disorder, and the caffeine helped keep me energized when I wasn't eating. I was also mourning the loss of a close friend, who had died in a car accident. The caffeine pills kept me from having to deal with my grief, as I never sat still or had time to think.
Some of my friends knew about my habit, and many of them partook in the pills as well. We didn't think there was anything wrong with them.
It took me over a year to realize the damage I was doing to my body. After I passed out for the
second
time, I decided to give them up. I collapsed as I walked out of AP English. My heart was beating way too fast, my vision went blurry, and the world faded to black.
My doctor diagnosed me as having anxiety attacks, which was only half the story. I realized I needed to cut back, both on caffeine and in life. I prioritized, quit a couple of activities, and swore off the pills.
In college, I pulled all-nighters fueled by coffee, soda, chocolate-covered espresso beans. You name it, I drank it to stay awake during not only late nights spent studying but also spent laying out and editing the college paper.
Not surprisingly, the anxiety continued.
My first real job was on the news copy desk at a large metro daily. I worked 4 p.m. to midnight five nights a week and sometimes worked 5:30 p.m. to 1:30 a.m. I drank diet soda like it was my job, and when I went to the bar after work (the only place to socialize after work when you work second shift), I opted for rum and diet cola, which aggravated my anxiety. The work was mentally challenging, and the tight deadlines made it quite exciting but stressful at times. My panic and anxiety worsened.
Throughout the next few years, I continued to combine anxiety medication and caffeine. I didn't connect the two until just a couple of years ago. I swore off coffee and, coupled with some other major life changes, my anxiety dissipated.
Read More ›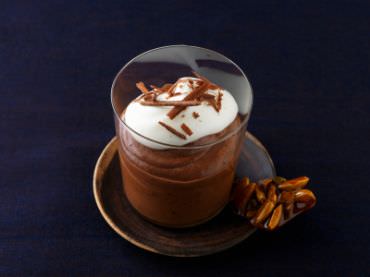 You enjoy a cup of coffee with your breakfast, a glass of tea in the afternoon, a sports drink as you recover from your workout and a few pieces of chocolate to sooth your sweet tooth after dinner. Nearly 80 percent of people around the world consume caffeine on a daily basis. Adults in the United States and Canada consume an average of 250 mg of caffeine each day whereas those that live in Sweden and Finland consume around 400 mg per day. People in the UK enjoy caffeine in a range somewhere in between with an average daily intake around 300 mg and the average adult consumes most of their caffeine from coffee, tea, soft drinks, chocolate and medicine. The estimated intake for children is between 150-200 mg per day mostly from soft drinks, sweets, and sports drinks. Do you know how much caffeine you get in a day?
Read More ›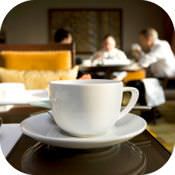 A few years ago you could pick up almost any running or fitness magazine and read about the benefits of consuming caffeine prior to running or exercising. Runners, just like many of you, like to take a swig of their favorite caffeinated beverage before they leave for their morning run. In fact, it's not too uncommon to see runners just before a race downing an extra tall cup of joe before the horn blows. After all, studies have shown that drinking a little caffeine can actually give us some benefit by slowing down the rate of fatigue, keeping us more alert and it may even help ease the pain caused from exercise induced muscle soreness.
However, the running world is being warned about the dangers of consuming too much caffeine before and during a long distance run or race. Doing so can actually have fatal or debilitating consequences, primarily for the longer distance runners who consume caffeinated beverages and then use caffeine based gels, gus or jelly beans as a refueling source during their races or training runs.
Read More ›
The mid-afternoon coffee break. For some, it's enjoyment. For others, it's a necessity in order to function until the end of the day. A plain cup of coffee or tea won't break the bank when it comes to calories (less than 10 calories per cup). But the more "fancy" your order becomes, the faster the calories and fat can skyrocket. A recent study looked at what kinds of drinks people opt for during their afternoon visit to the local Starbucks or Dunkin' Donuts.
Read More ›
It seems that McDonald's and Starbucks have entered a breakfast war. Starbucks previously launched a line of breakfast items and is currently running a "meal deal" with a 'tall' (small) latte and an oatmeal or breakfast sandwich for one stop breakfast shopping with your favorite latte.
Last week, McDonald's expanded their premium coffee selection and officially introduced their new McCafe line of flavored lattes, mochas and cappuccinos across the country. To add to the atmosphere, special coffee bar service areas have also been added in many of the franchise restaurants. Patrons can try a latte with their favorite breakfast combo.
In these tough economic times, will a quality and affordable alternative fast food specialty coffee drink beat out the favored gourmet coffee house brand?
Read More ›
When we heard that the pomegranate juice purveyor POM was selling coffee, we were intrigued and slightly perplexed. Pomegranate isn't a fruit flavor that we thought would mix well with coffee. What would it taste like? Why mix coffee and pomegranates? Would it be fruity?
We were proven wrong. The coffee is made by POM, and it does contain the antioxidant power of pomegranates, but it does not taste like the Persephone's forbidden fruit in the least! It's only available in a few markets for now, but we wanted to be ahead of the trend.
We've got plenty of java junkies around the office who jumped at the chance to try a cool new coffee.
Read More ›
For many morning exercisers, a cup of coffee is part of the pre-workout routine. It can help a person gather the energy to jump on the treadmill for a run instead of running back to bed. But according to a
new study
, coffee can also help lessen some of the pain of working out.
Read More ›
Fall is in full swing, and the holiday season is here! Seasonal treats abound this time of year, and your local Starbucks is no exception. The warm and inviting look (and aroma) of their Pumpkin Spice Latte proves why it's such a popular drink this time of year. Whether you enjoy a daily trip to Starbucks or an occasional one, think before you
bite
drink.
How much damage could one Starbucks Pumpkin Spice Latte really do?
Find out how long you'd have to spend raking leaves to undo this hot beverage.
Read More ›
Starbucks is unrolling its new breakfast items today. And guess what? They're healthy!
We know for sure they'll be lighter than the pastries and cookies currently served, but the details have been top secret.
Read More ›