All Entries For
comfort food
Which flavors come to mind when you think about fall? Apple, caramel, cinnamon, ginger? Probably no flavor is more popular or ubiquitous right now than pumpkin. While
Starbucks is celebrating 10 years
since they first offered their famous Pumpkin Spice Latte, it seems like every food company and restaurant under the sun is offers limited edition pumpkin delights these days—everything from yogurt to granola bars to tea.
But just like the aforementioned sugary latte, many pumpkin-flavored treats are high in calories, fat and sugar (or all three). (Check out our list of fall's most fattening foods
here
.) In many cases, you'd be better off having a slice of pumpkin pie, than that "innocent" impulse item tempting you from the checkout line!
So which pumpkin treats are worth trying this fall? We scoured supermarket shelves to discover seasonal offerings that will let you indulge—without breaking the calorie bank.
Read More ›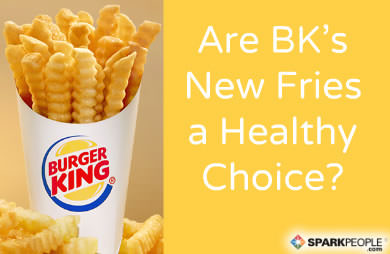 A few weeks ago, Burger King started heavily promoting its latest menu offering called
Satisfries
, which are formulated to have 40% less fat than the leading fast food French fry (from McDonald's). We decided to try the fries, than take a close look at the ingredients and nutrition facts to discover whether these fries are as healthy as they seem.
Read More ›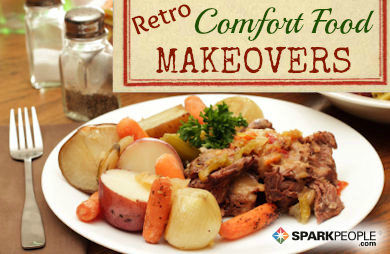 One big food and cooking trend that we're keeping an eye on is the continued resurgence of old-fashioned recipes and methods. You may see this trend showing up in food magazines, which are emphasizing cooking techniques your grandmother would recognize (like roasting and slow cooking) or in your favorite restaurant (wood-fired breads and pizzas are hot).
Old-fashioned recipes have lots of appeal: They're time-tested favorites. They don't require fancy ingredients. These are easy recipes for uncomplicated dishes. From breakfast to dinner to dessert, here are a few of our favorite—healthier—versions of old-school comfort foods you'll love.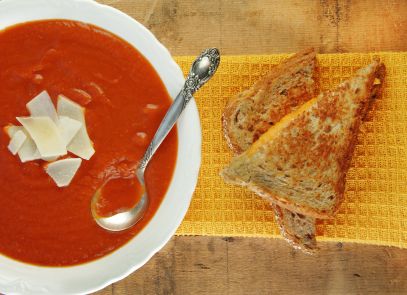 Tomato Soup & Grilled Cheese
You'll remember this classic combination from childhood: grilled cheese and tomato soup. This soup is creamy and delicious without a bit of dairy. And the grilled cheese sandwiches feature whole-grain bread and added vegetables.
Read More ›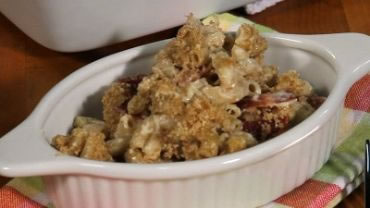 I want to pass on all my family favorites to my kids--without all the fat and calories. Now, it's a passion of mine to make those delicious comfort foods healthier.

Read More ›