If your kid's idea of cooking involves a three-step process of opening, toasting and eating a Pop-Tart, then National Kids Take Over the Kitchen Day (September 13
th
) was probably invented with your family in mind. If you don't already involve your child in cooking, getting him or her started at a young age is a great way to instill healthy eating habits that can last a lifetime (looking at you, college years!). When kids learn to cook healthy meals for themselves, they will likely be less inclined to rely on fast food, delivery or frozen meals as they age. Whether your child is four or fourteen, there is a job he or she can help perform. Little ones can help with washing fresh veggies or scooping ingredients into measuring cups, while older kids can assist with more prep work and even man the stovetop, with supervision, of course.
Read More ›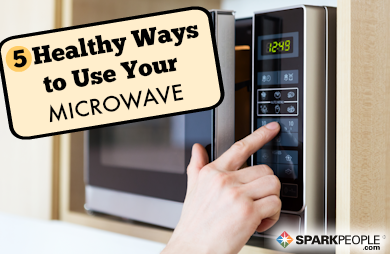 Microwaves are obviously the speediest (and therefore easiest) way to cook. But it turns out that shorter cook times can also help to preserve more of your veggies' natural nutrients. In fact, other cooking methods may deplete the nutritional value so much that your green beans basically lose all their green... metaphorically speaking, of course.
Some people believe microwaving vegetables zaps them of their vitamins and minerals. However, the main culprit of nutrient drain is actually water.
Read More ›
Now that school is back in session and you're getting into your fall routine, you're going to need after-school snacks and quick weeknight meals you can prepare in a flash to keep those kids happy and healthy. And you probably have just the secret weapon to do it—your microwave! From defrosting frozen items to preparing side dishes for dinner, your microwave may be an overlooked tool in your kitchen.
Read More ›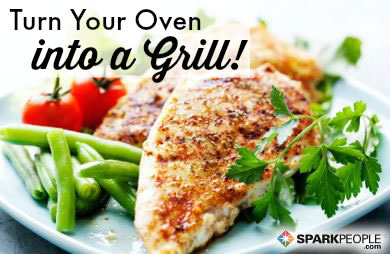 How great are summer barbecues? There's just something about gathering together with family and friends to enjoy a fantastic meal and share favorite stories from the past while you build new memories for the future.
But did you realize you don't have to wait until summer to grill? Or go outside at all for that matter? Indeed, congregating with your companions can be a year-round indoor activity as well. And the star of the show: Your range!
Grilling items with your range can be done in at least two specific ways, and rather than your typical heavy hamburgers or sauce-slathered barbecue, there are so many more options at your disposal. This is true not only because you have the luxury of grilling whatever's in season no matter the weather outside (outdoor barbecues aren't overwhelmingly popular in December for a reason!) but also because you have much more control over the temperature of the "fire."
Here are two completely separate grilling options using two different preparations, both of which can be made inside your kitchen using your range.
Read More ›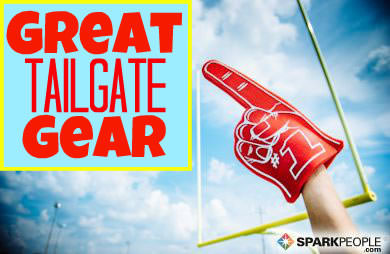 Once you've planned the perfect
tailgate party
, you'll want to stock up on gear to help you celebrate your favorite team and serve up delicious snacks in style.
We've rounded up 10 of our favorite products to make your party even more fun.
(We're showcasing Bengals gear here, since SparkPeople's hometown is Cincinnati, but all the team products listed are available for your favorite NFL teams.)
Read More ›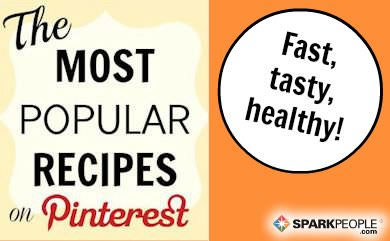 If you're an avid cook and foodie, you've probably discovered the wonderful (and addictive!) world of
Pinterest
. This website gives you access to literally millions of recipes, cooking tips and inspiring food ideas, which is great! But we know that you don't always have the time to sift through the countless recipes floating around out there to find the very best ones. Which recipes are going to impress your guests, cause your mouth to water, and make you want to make them again and again? Well, we've taken the time to sift through our most popular
SparkRecipes
from our
Pinterest page
. These are the best recipes from our site that keep getting shared and re-pinned time and time again—because they're just
that
good. And now you can have them all in one handy list! All of these recipes are relatively fast, healthy and easy to make—and are guaranteed to make you want to make them for years to come. Bon appetit!
Read More ›