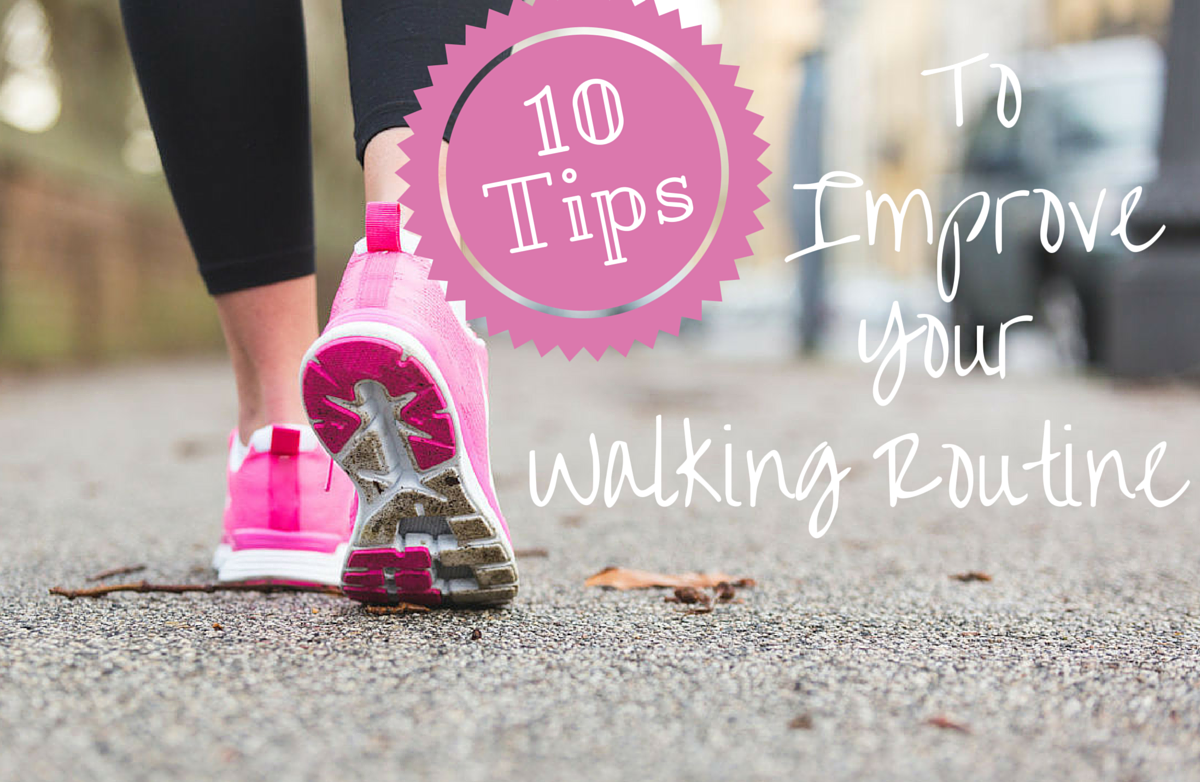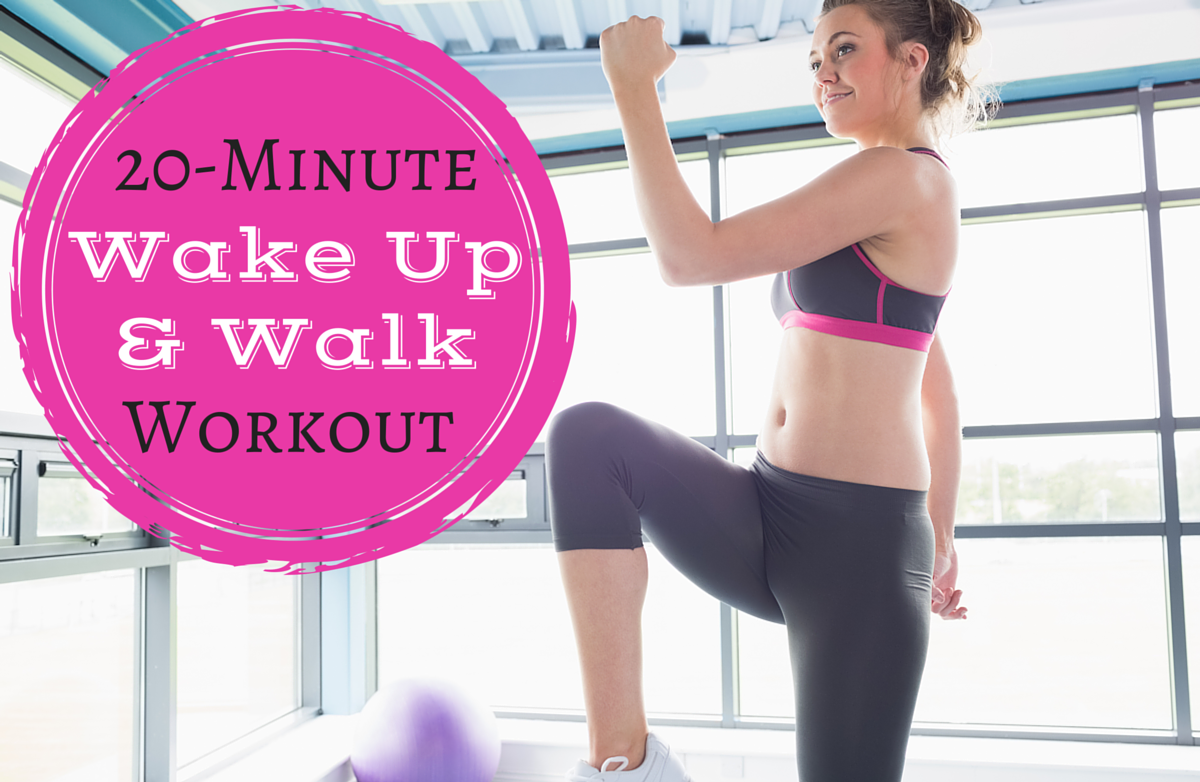 One of my favorite ways to start the day is with a morning walk. Not only is walking a great exercise to gently wake up your entire body, but it also boosts energy levels and activates your brain. This one-mile, indoor power-walking workout will help you start the day off on the right foot, no matter what the weather is like outside. Squeeze in some extra daily steps and give your body and brain a wake-up call at any time of day with this fast-paced mile workout. Using a mix of moves and directional change, we'll avoid joint strain while keeping your body and brain awake and alert.
Read More ›
Barre, the ballet-inspired workout that focuses on isometric strength training, continues to gain new fans around the country due to its quick results and unique, graceful movements. Get a taste of this increasingly popular way to work out with this routine developed by
BarreAmped
creator and fitness instructor Suzanne Bowen. The total-body barre workout can be done anywhere you have a ledge or some other support for balance. These six effective moves will have your muscles shaking and working. Grab your mat, some light hand weights and a stopwatch, then warm up for five minutes and try it for yourself!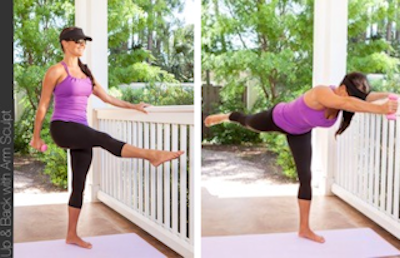 Up & Back with Arm Sculpt
To begin, hold on to something sturdy for balance and grip a light weight in your left hand. Extend left leg forward while keeping the right knee soft and hips squared. Take your left arm straight back behind rib cage as you feel your triceps contract.
On your inhale, hinge at the hips, bend your left leg and move the torso to face down as you reach the left leg straight back and your left arm forward. Exhale and return to start move. Continue for one minute.
Make it easier:
Decrease range of motion, hand weight size or duration.
Make it harder:
Increase time to 90 seconds and, with each move, pause and pulse arm and leg 10 times.
Troubleshoot:
Be careful not to lock out the standing knee. Make sure that the leg is moving straight. When you hinge to move the leg back behind your body, bend the knee and press it back.
Works:
Quads, hamstrings, glutes, shoulders and triceps.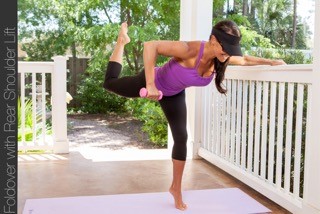 Fiddler with Rear Shoulder Lift
From the last rep of "Up and Back" above, hold that hinge. Bend your elbow and face palm to the back, keeping the arm in line with your shoulder. Bend your left knee and point toes, then lift your right heel. Pulse left knee and elbow up in tiny moves up and down for one minute.
Make it easier:
Drop right heel down, drop the weight and stay more upright.
Make it harder:
Hinge more parallel to the floor, dip down a little lower in the right knee and increase duration to 90 seconds.
Troubleshoot:
Keep hips square, right knee soft and core tight so that you don't move the lower back at all.
Works:
Glutes, hamstrings, calves, rear deltoid, lower back.
Read More ›
Shakira didn't get those world famous abs without dance, which, on its own, is enough to sell us on dancing our way to fitness. Whether it's Zumba, belly dance or just getting down at a wedding, dancing is a legitimate aerobic exercise that burns major calories. You'll work muscles you didn't know you had and get your blood flowing, while simultaneously reducing stress and improving your posture. Still on the fence? Consider this:
Read More ›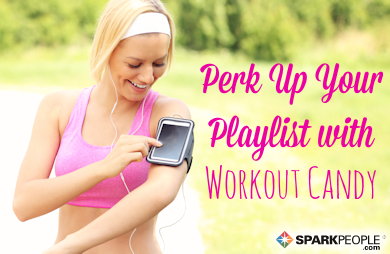 There is a delicate art to creating the perfect exercise playlist. The beats need to keep you motivated, the lyrics should make you happy and the pace should be upbeat. A well-crafted playlist has the power to propel your workout to the next level, and that's something worth celebrating!
Lucky for you, we teamed up with the folks at Yes! Fitness Music to take some of the guesswork out of the elusive perfect playlist. This mix of familiar pop favorites and bumping house music is as entertaining as it is motivating--the playlist includes over an hour's worth of music at 135 beats per minute to help you really maximize your workouts.
Read More ›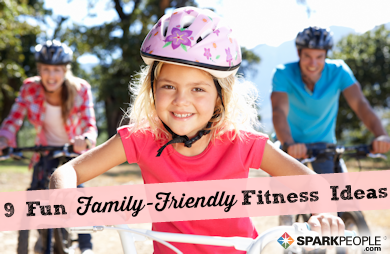 The family that gets active together, stays together. Bringing the family together for a day or an afternoon of movement is both fun and offers an opportunity to stay connected even when schedules are hectic. Plus, you'll be instilling great health and fitness values in your children. Make a commitment to unleash your inner child and spend valuable quality time with those you love by trying some of these family-friendly activities.
Zoo Adventure Walk
Lions and tigers and fitness, oh my! Consider taking your family to the zoo for an educational and fun way to get your move on. Track your steps and the distance covered during your zoo adventure by wearing a pedometer or using an app on your phone. Keep the kids engaged by encouraging them to count the number of steps between animal exhibits and the number of different animals they encounter. Plus, the fun doesn't have to stop when you leave the zoo! Back at home, take turns acting out all the different animals.
Obstacle Course
Earn the title of Parent (or Grandparent) of the Week by creating an obstacle course in the backyard or at a local park. All you need is outdoor chalk, a hula hoop, ball, bucket or trash can, cones and a towel to build a fun and challenging circuit. Do each station once, then repeat the entire circuit for a total of ten times through.
Jumping Jacks

10

Hula hoop Try to keep the hoop moving for one minute.
Push-Ups 10-15
Hopscotch Set up the classic game with chalk or tape.
Basketball Bounce the basketball 10 times before throwing it into an empty bucket or trash can.
Toe Touch Hops Reach to the sky, reach down to touch your toes, then swing arms up and jump hop to the sky. Do this 10 times.
Cone Drills With a set of at least five rubber cones, have everyone weave in and out of the cones before running back to the first cone. Repeat this 10 times. If you don't have cones, be creative by using water bottles or washcloths.
Beatle Bug Sit-Ups Start on your back and then bring knees and upper body together like a bug. Stay in this position, then repeat 15 more times.
Bike Ride
Hop on two wheels and go for a family bike ride around the neighborhood or local park.
Jump Rope
Grab a jump rope and spend some time in the driveway as everyone takes turns jumping. Compete to see who can jump the most consecutive times and challenge each other to try new tricks.
DIY Slip and Slide
Spray a large piece of tarp with water and a little baby oil, set the hose at the top of the tarp and you're in business. Let everyone take turns running and sliding as far as they can along the tarp. (Note: If you live in an area with water usage concerns, use a low flow of water.)
Volleyball
Set up your own volleyball fun using a clothesline and ball. Choose teams and play on!
Fire Fly Run
Mason jars and a setting sun are all you need for this fun nighttime activity. Hit your local park or another open space where the fireflies will be out in numbers. Run around as everyone tries to spot and catch the fireflies—just remember to let them go after you catch them.
Flashlight Tag
Arm everyone with a flashlight and head to the backyard to run around as you try to ''tag'' people by shining a flashlight on them.
Dance Party
Gather everyone outside or in the living room for a dance party. Play each family member's favorite songs while you all do crazy moves and express yourself through dance.
How do you get your family moving? Share you favorite family activity in the comments!About the Author
Kim Truman is an all-around trainer and nutrition coach based in Dallas, Texas. She is well-known for her enthusiastic and motivational coaching style, as well as her high-energy workout programs. Discover more about Kim and her mission at
www.kimtrumanfitness.com
.
Read More ›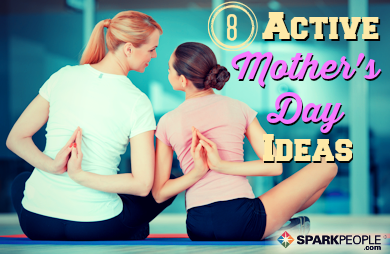 This year, let's do Mother's Day the healthy way. We love delicious, leisurely brunches just as much as the next person, but how did long lines and too many pancakes become the best way to honor all that mom does? Why not show mom you love her by treating her to a healthy outing, instead? No matter where you live, there are plenty of active activities that will get your blood pumping while you spend quality time with the woman who always remembered to cut the crusts off your PB&J. (Or, if you're a mom yourself, suggest that your kids take you out for one of these fun and healthy events this Sunday.)
Read More ›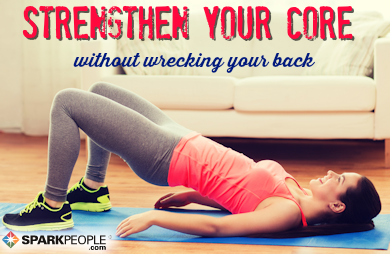 The muscles of your core work together to support posture, protect the spine and improve agility, balance and power, making core strength training an important part of any fitness routine. Unfortunately, for many people, core strength training and back pain or discomfort go hand in hand. Often resulting from weak muscles and poor form, back pain is no reason to avoid core strength training, though. In fact, properly performed core exercises can simultaneously help protect your back and strengthen the abs at the same time.
Decrease the probability of injury with these back-friendly core strength exercises.
Read More ›
The walk-up song is a time-honored tradition in Major League Baseball, offering players a brief moment in the big game to express themselves—and oftentimes their culture or state—by way of song. A great walk-up song has the power to get fans up on their feet, maybe intimidate the pitcher and make that long walk from the on-deck circle to the batter's box a walk that inspires confidence and a bit of swagger. While some players opt for
viral guilty pleasures
, an
unexpected slow jam
or the
not-so-subtly smug
, most players pick beats that get their adrenaline going and the crowd jumping, making them perfect for cardio or HIIT workouts.
To celebrate the return of America's National Past Time, we pulled together a spring soundtrack featuring a walk-up song from one player on each team in Major League Baseball. These are the songs that get baseball's All-Stars, Golden Glove winners, Rookie of the Year recipients and popular players pumped when they step into the batter's box, so pop in your headphones and find out if they have the right stuff to get your heart pumping, too.
All music from MLB.com.
Read More ›
Ah, rain. Some people love it—The smell! The soothing sound!—while others despise it—Wet shoes! My hair!—but no matter your opinion, we can all agree that the rain has inspired some pretty killer songs. With beach season coming just after these April showers, spring is the perfect time to take your training to the next level and we've got just the tunes to get you moving. Embrace spring's rainy days with this eclectic rain-inspired playlist.
Read More ›
I hate working out! There, I said it. We all have reasons for exercising, but for many of us, it's not because we genuinely love it. Working out has a slew of health benefits, makes us feel and look better, and can even slow down the aging process and help boost our immune systems. But sometimes, those reasons alone aren't motivating enough to get us up off the couch if exercise isn't already an established part of our routines. So, how do we go from being sedentary to making fitness a regular part of our daily lives? Honestly, the hardest part is getting started—and these five steps will help give you the motivation you need to make that first step (literally and figuratively).
Read More ›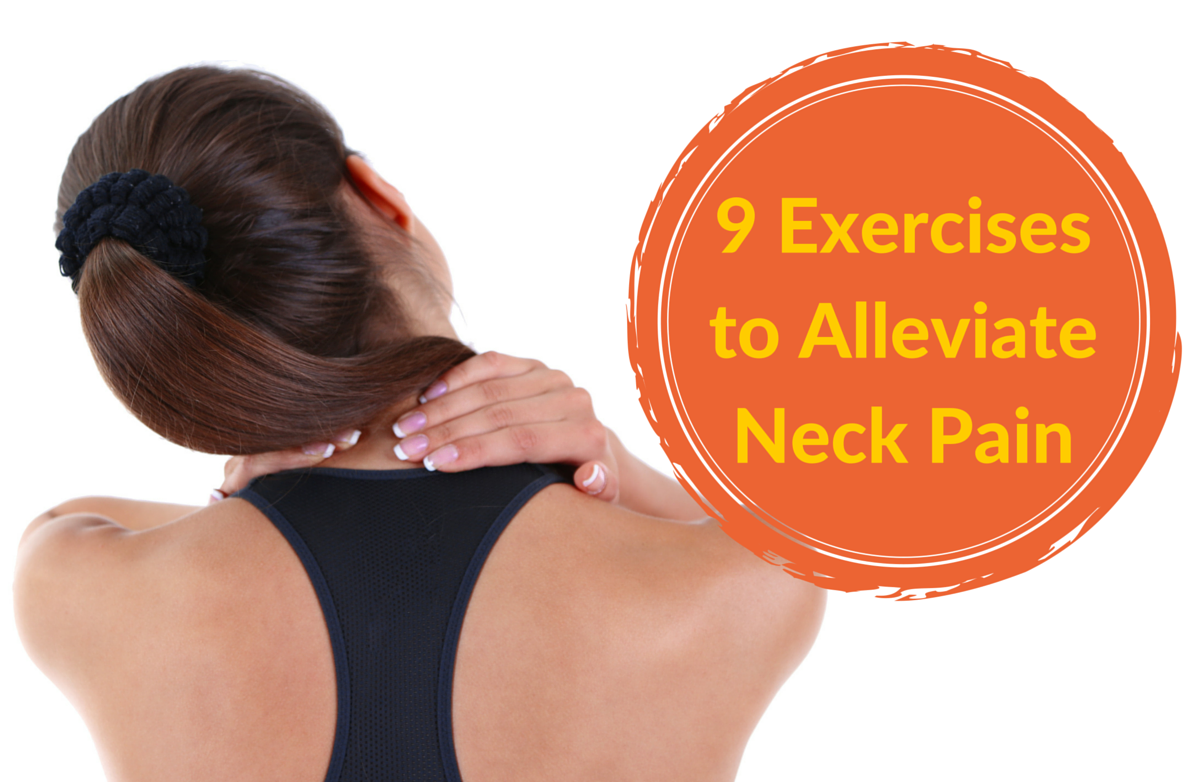 Neck pain is one of the most common problems that many of us experience. Studies show that 30% of people experience neck pain, with women affected more often than men. The neck includes seven segments (or vertebrae) with discs acting as shock-absorbers between the segments. The vertebrae are supported by 18 groups of muscles that maintain support and allow function. Why so many muscles? Well, the head weighs about 10 pounds and sits about 10 inches above the shoulders with only the neck to support it. No wonder it gets sore from time to time!
So, how do we keep our neck healthy and strong? The answer is maintaining motion and strength exercises. So let's look at both. And remember, if you experience pain, stop the exercise and consult your doctor. And don't feel you have to do all of the exercises. Pick the ones that help the most and don't cause increased pain.
Read More ›
Perhaps the most common question I receive from patients is, ''I can't exercise because of knee arthritis. What do I do?'' Over 1 in 10 people over the age of 65 suffer from knee arthritis. This can make exercising more challenging. As a result, many people with knee pain from arthritis just stop exercising. This can lead to obesity, loss of muscle tone, worsening of the arthritis and depression. You heard that right--exercise improves knee arthritis, and lack of exercise makes it worse! If you have knee arthritis, there are some moves you may wish to avoid until your symptoms improve:
1. Bending the knee while bearing weight
2. Flexing the knee past ninety degrees
3. Stressing the ligaments by leaping from side to side
If the above moves cause you discomfort, below are some alternative exercises that will move the knee joint safely while strengthening all the supporting muscles.
You will want to be on the floor for most of these exercises, so take your time getting down and back up again. Use a thick rug or exercise mat for comfort. If you have a firm mattress, you can even do some of these moves in bed.
Read More ›
It sounds like you're referring to a "calories in vs. calories out" type of equation. First you need to understand that one pound of fat is made up of roughly 3,500 extra calories. So in order to lose one pound of fat, you need to create a caloric deficit of 3,500 calories.
Read More ›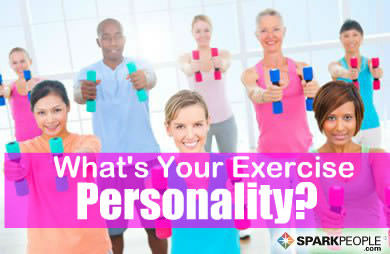 Up until seven years ago when I discovered my
passion for running
, I, like many of you, found myself doing all that I could to meet my calories burn goal by the end of the week. When I first began my journey to healthy living, getting on the elliptical for just 10 minutes at a time was a challenge. But over time I no longer had the motivation to get on it each morning to log-in my 60 minutes of activity. The elliptical was no longer a challenge for me. I began to despise my workouts even though I knew of the benefits. I needed something new to
change up my exercise routine
.
Having vowed I would never give up my
quest for healthy living,
I joined a gym not too far from my home. In the beginning it was so much fun. I was exposed to so many new and exciting things; everything from new cardio equipment, to weight machines, free weights, even spinning, yoga and Pilates classes. I was like a kid in a candy store. Every day allowed me the opportunity to try something new. But even with all the exposure to new things, I soon found my motivation waning after a few short months. I started viewing
exercise as a punishment
.
This is when I decided to give running a try. I love being outside and I love a good challenge. I love competing against myself. Running fits all the criteria that best suits my personality which is why I believe I am still running after all these years.
Read More ›
Read More Entries ›