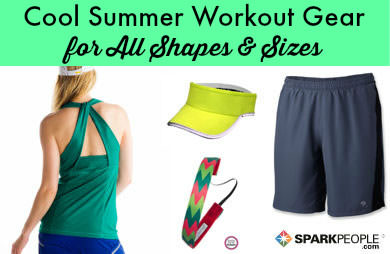 As the temperature climbs, don't let your workout motivation fall. With the right clothing and gear (as well as some
extra precautions
), you can enjoy outdoor exercise at any time of the year. Here are some of our picks for the best workout clothes and accessories to keep you cool and motivated all summer long.
Read More ›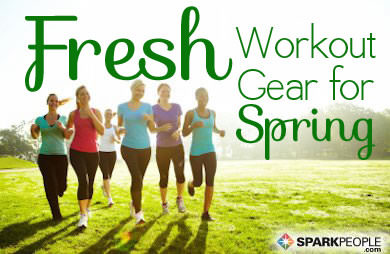 As the days grow longer and the air gets warmer, going outside for a little exercise starts to sounds pleasant rather than daunting. Even if spring hasn't quite arrived in your hometown, there's nothing like a little pre-season shopping to get you in the mood to revamp your fitness routine. Here are some of our favorite pieces for the next few months.
Read More ›
Since I started working at SparkPeople this April, I've gotten into the habit of wearing workout clothes to work on most days of the week. It helps me fit in fitness breaks throughout the day without having to spend time changing clothes. But because I'm wearing fitness gear so much, my old ratty yoga pants and oversized T-shirts just aren't cutting it anymore. If this is what I'm going to wear every day, I want to look cute, too! Luckily, it's getting easier and easier to find cute workout clothes in extended sizes. (I wear a 14 or 16 depending on the brand.)
Fall
is a tricky season for exercise clothes. It can be quite cool in the mornings but then warm up throughout the day. There are also sometimes weeks of lingering summer heat or sudden, overnight cold snaps. At least that's what it's like here in Ohio. If you don't like the weather, just wait 24 hours and you'll get something completely different! My strategy is to dress in layers and to always keep some of my summer clothes in the rotation until the first freeze of the season. Here are some of my current favorites and some things I'm putting on my list for fall shopping.
Read More ›