It seems like almost every time you turn on the TV there is another award show coming. In January alone, there are the Golden Globes, People's Choice, Critic's Choice, Grammy's (this weekend!) and Screen Actors Guild (SAG) Awards. Later in winter, the always-hilarious Golden Raspberry (Razzes) Awards take place around the same time as the more serious Academy Awards. And throughout the year, there's a host of music related award shows (like the Country Music Awards) and even MTV has their own Video Music Awards and Movie Awards shows. I'm sure I haven't even listed them all...
If you love fashion, celebrity news, or simply think of yourself as a music or movie buff, you'll probably catch at least one of these shows. The performances are entertaining, the jokes and hosts often funny, and the fashion is usually worth seeing.
Many people have dress-up parties or get-togethers to watch these shows with friends, often with lots of drinks and appetizers. But you can enjoy the show—and work toward your healthy goals, too—by incorporating SparkPeople's "Award Show Workout Game" at home or with your friends. This workout plan works with any televised award show! It allows you to watch and enjoy the show while also fitting in a serious workout!
Read More ›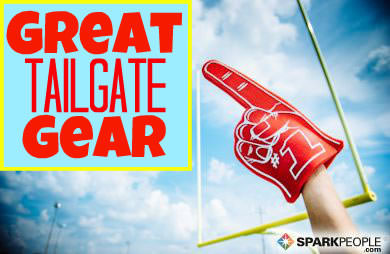 Once you've planned the perfect
tailgate party
, you'll want to stock up on gear to help you celebrate your favorite team and serve up delicious snacks in style.
We've rounded up 10 of our favorite products to make your party even more fun.
(We're showcasing Bengals gear here, since SparkPeople's hometown is Cincinnati, but all the team products listed are available for your favorite NFL teams.)
Read More ›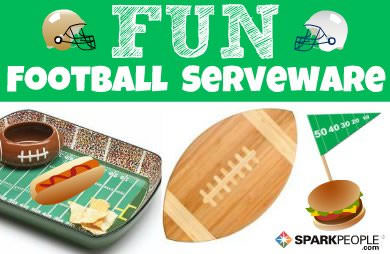 Whether you're having a get together to watch the big game, a Super Bowl bash or a party for your kid's football team, there are tons of great themed accessories available to help bring your
appetizers
to life.
Read More ›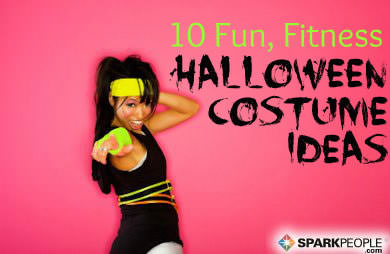 Since your closet is full of workout clothes anyway, why not use this Halloween as an excuse to celebrate your healthy lifestyle by dressing as your favorite fitness personality? There are tons of possibilities, but here are 10 that are pretty easy to pull off.
Read More ›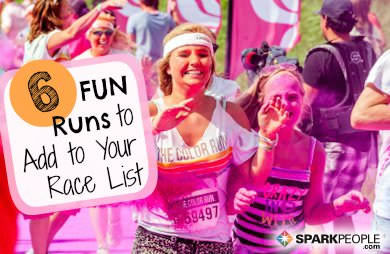 Perhaps you've considered training for a 5K, but the idea of running or walking a traditional race just isn't motivating enough to get you off the couch and out the door. These days, there are a wide variety of races to participate in, from the local run through your neighborhood to some of the more entertaining (and crazy!) runs popping up across the country. Have you ever thought about running from zombies, crawling through mud or sprinting through glowing trees and tunnels?
Fun runs like these can break up the monotony of traditional races, and can also be motivation to pick up the running habit even if you're not that into it. Here's a guide to some of the races gaining popularity as people look for fun ways to get up and moving.
Read More ›