All Entries For
health issues
Since November is
Diabetes Awareness Month
, we wanted to take this opportunity to remind you about all the tools and content you can find on SparkPeople to help you successfully manage your diabetes whether you've been diagnosed as pre-diabetic or are living with type 1 or type 2 diabetes. According the American Diabetes Association, nearly 26 million children and adults in the United States have diabetes, while another 79 million Americans have pre-diabetes or are at risk for developing type 2 diabetes. Many diabetes complications can be prevented or delayed with careful attention to diet, exercise, medication and blood glucose monitoring.
Read More ›
"I'm fat because of Oreo cookies!" screamed the woman as she entered the weight-loss class I was coaching last week. In hand, she waved the
press release from Connecticut College
, which blared the warning,
"Oreos are just as addictive as drugs!"
"I am addicted to certain foods, just like those rats were addicted to Oreo cookies," she continued on. "It's supposed to be worse than being addicted to
cocaine
. How am I ever going to be successful with my weight loss?"
Read More ›
It might seem intuitive to avoid exercising your joints when they're causing you pain. But, like many aspects of the human body, what seems to make sense isn't necessarily what's good for you! When you're suffering from arthritis, one of the
best
things you can do for yourself is to exercise. However, you must learn the right exercises to strengthen the muscles around your joints, and the best stretches to gain and maintain flexibility.
Here are the exercises that I prescribe for my patients with knee and hip arthritis. My patients have had great success with them, and I hope you do, too.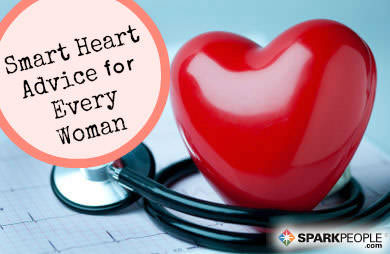 Editor's Note: We're passionate about saving lives and preventing heart disease! Please share this blog post with other women in your life. Click the buttons above to share it on social media sites or send via email.
Happy
American Heart Month
!
February's best-known day is Valentine's Day, and what with all the heart-shaped things associated with that occasion, it is the perfect month to highlight heart health and share with you what you can do to protect your most precious asset. Your heart will be there for you during all of your life's adventures, but heart disease is a big threat to all of us!
Heart disease is America's number one cause of death
.
According to the Centers for Disease Control and Prevention
:
1 in 3 deaths in the US is from heart disease and stroke
That's equal to 2,200 deaths per day.
2 million heart attacks and strokes occur each year
80,000,000 adults are affected by heart disease
Heart disease & stroke cost the nation $444 billion/year in health care costs and lost economic productivity.
How can you start taking care of your heart?
By being mindful of your lifestyle--and knowing that lasting change is not accomplished without knowledge and a little work. You will find that SparkPeople is a great resource to help you accomplish not only your weight-loss goals but also your heart-health goals! (Visit SparkPeople's
Healthy Heart Condition Center
today.)
In the not too distant past, heart disease was erroneously labeled as a "man's" disease. The seemingly healthy father that suddenly dies of a heart attack leaving young children and a wife behind is a stereotypical nightmare scenario. Views like this have placed too much emphasis on men in heart-health research, and, as a result, both treatment guidelines and public health initiatives are skewed toward men.
But
are you aware of the prevalence of heart disease in women?
More than 42 million women
are currently living with some form of cardiovascular disease. Heart disease is the leading cause of death in women in America!
To change America's perception that heart disease is a "man's disease," the American Heart Association in 2004 created the campaign
Go Red for Women
to bring awareness to this largely preventative disease. Efforts such as Go Red for Women Day work because studies show that when women are aware of their risk for heart disease they are much more likely to make the effort to make the necessary lifestyle changes.
The same simple, lasting changes you're implementing as a way to lose weight will also help you keep your heart healthy: eat a healthy diet,
maintain a healthy weight
,
exercise regularly
, don't smoke (or quit if you do), and limit your alcohol intake.
So, as women, what can we do specifically to improve our heart health? What should we be doing to keep our ticker ticking?
Read More ›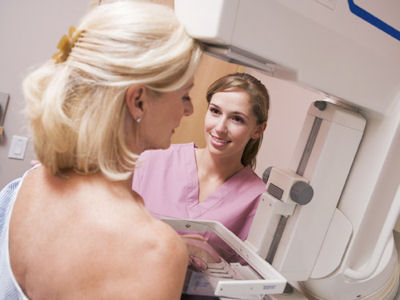 Good-for-You Guide
You've supported them in hundreds of bras, figured out what shirts make them look bigger (or smaller)—maybe nourished your kids with them. You want to give your breasts the respect they deserve. As they change with time, the way you take care of them needs to shift as well. Below is a healthy breast-owners' manual for life.

30s
Your breasts may be:
Feeling PMS-related aches and lumps, and changing through pregnancy and breastfeeding.
Take action
Read More ›
Which is better: being fat and fit, or thin and unfit? The first reaction might assume that carrying excess body fat is more harmful to your health, even if you exercise regularly. But is that true? Opinions will differ depending on who you ask, but some of the latest research seems to contradict what we've typically been lead to believe. Size is not always the best indicator of health.
Newer research has been exploring the "
obesity paradox
", a term used to explain how overweight and obese people tend to live longer with chronic illnesses than those who are a normal weight. For example, "One study found that heavier dialysis patients had a lower chance of dying than those whose were of normal weight or underweight. Overweight patients with coronary disease fared better than those who were thinner in another study; mild to severe obesity posed no additional mortality risks. In 2007, a study of 11,000 Canadians over more than a decade found that those who were overweight had the lowest chance of dying from any cause."
Scientists have validated these results in a variety of medical conditions, including high blood pressure, heart disease and diabetes. Although research has yet to find a definitive reason, there are theories as to why those who are overweight and obese fare better with these chronic illnesses. One theory is genetics (the illness presents itself differently in those who are thin versus fat.) Another theory is that doctors don't treat thin patients as aggressively because it's assumed their bodies are able to deal with the disease more effectively. Or maybe the real problem is that we are assigning blame to size, when really there are other factors causing these diseases.
Read More ›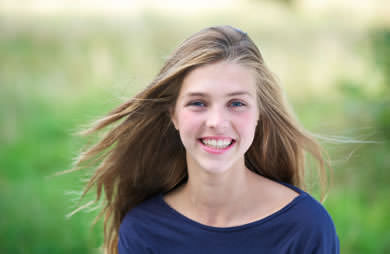 Whether you're young or old, a balanced diet and regular exercise makes it much more likely that you'll live a long, healthy life. As if that wasn't enough reason to get up off the couch, research has shown that the complications that come with an unhealthy lifestyle affect not only your body, but your mind, too. Although most of us didn't worry about these health affects when we were young (because we were invincible, right?), it's never too early to be concerned. Studies on adults have shown metabolic syndrome (a combination of medical disorders that increase the risk of cardiovascular disease and diabetes) is associated with brain changes in adults. New research shows the same effects on the teenage brain.
Read More ›
Over the years as technology has advanced and made it easier for us to sit more throughout the day, humans in general have become less active. This continued inactivity has lead to
increasing obesity trends
, along with other ailments such as diabetes, heart disease, high blood pressure, etc. Like I mentioned in a
previous blog
, "many people might find that they spend 8+ hours sitting at work and then come home and sit some more, whether it is to watch TV or for some other sedentary activity."
Read More ›
When it comes to good health, I'm grateful that the odds have always been in my favor. Not only was I taught early on about the importance of eating well and exercising regularly, but I also come from healthy genes (my grandmother is still going strong at 96 years old!). However, along with those good genetics, I also inherited something that has recently proven to be somewhat of a disadvantage: My dad's stubborn refusal to go to the doctor at all costs.
My dad is one of the sweetest, hardest-working people I have ever known. The one flaw he has in my eyes is that he just doesn't know when to
stop
working. He is the carbon-copy of my hard-working grandfather, who worked for a steel company nearly his entire adult life. Upon his retirement, he received an award (a plaque that my family still has!) for never taking a single sick day in 44 years.
Needless to say, my dad followed in my grandfather's footsteps, and I subconsciously learned from an early age that we Hersheys just don't get sick. And if we do, we can power through it. Of course, my parents always took me to the doctor on those rare occasions that I did get sick growing up. But my dad, who is still working well past retirement age, has always sent the subtle message through his actions that life doesn't slow down, even when your body needs it to. You just deal with it and keep going.
As they say, like father, like daughter. Given my upbringing, it should be no surprise that my health has always been a big point of pride for me. So, when I started feeling tired and run-down a couple of months ago, my immediate thought was, ''I just have a lot going on right now. I'll be fine once I finally catch up on sleep!" And then, on the weekends, I slept, and slept... and slept. And I would wake up feeling even more tired than I did before. I watched my endurance plummet during my workouts, and I had trouble concentrating on the simplest of tasks. I kept making excuses for the way I felt: I was working a lot; I just needed to take a day off from exercise; I was getting
too much
sleep. I made up every justification under the sun to keep from admitting that there may actually be something wrong with me.
Read More ›
It seems that the crazier a headline sounds, the more likely people are to click on it. Even though I knew a recent story couldn't possibly be what it seemed, I had to check it out for myself. "Exercise Could Hurt Heart Health", "Exercise May Be Bad for Some" and "Is Exercise Bad for You? A New Study Says Yes!" were just some of the titles about a recent study that caught my attention. Could everything I've learned through school, work experience, professional certifications and personal experience really be wrong? After review, I don't think there is cause for alarm just yet.
Read More ›
Between gas, constipation and acid reflux, digestive issues are among the most unpleasant ailments—and the touchiest topics to broach. But getting to the root of your problems can ease discomfort and allay embarrassing symptoms. Learn how to tame your tummy with these eight astounding facts about your digestive tract.
We really are what we eat.
Bacteria from our intestines influence our digestive tract's health, according to Gerard Mullin, MD, professor at the Johns Hopkins School of Medicine and author of
The Inside Tract: Your Good Gut Guide to Great Digestive Health
. These friendly organisms break down hard-to-digest foods, produce nutrients and help keep harmful bacteria in check. When the balance of good guys versus bad falls out of whack—because of antibiotics, too much junk food or even stress—you can develop gas, bloating, constipation and irritable bowel syndrome (IBS). Too much bad bacteria is even linked to obesity, according to some research. Why? They stop the stomach from telling the brain it's full. To keep your belly's ecosystem thriving, eat plenty of fruit, vegetables and whole grains. These soluble fiber–rich foods stimulate good bacteria growth as they move through your intestines, giving you a healthy gut and immune system, says Dr. Mullin. Yogurt and probiotic supplements can also fortify your defenses.
Read More ›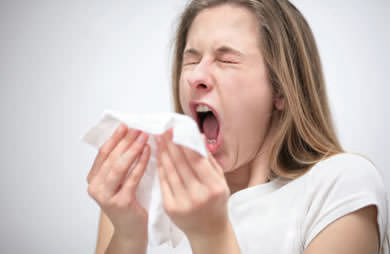 I'm lucky that I've never had to deal with seasonal allergies, but I know a lot of people who do. When springtime hits and there's a thick layer of pollen on the open windowsills in my house, it's only a matter of time before some of my family members are affected. My husband has trouble cutting the grass without fits of sneezing for hours afterward, and my daughter always has a runny nose when she comes in from playing. This year we experienced a very mild winter in my area and spring seemed to come earlier than usual. As a result, their symptoms showed up earlier as well.
Read More ›
Happy May! Have you moved past the ''resolution'' phase and established a consistent diet and exercise routine? Hopefully your new lifestyle consists of healthy habits and you are really starting to get a feel for what it takes to make a permanent lifestyle change. If you aren't quite there yet, it's OK. Bumps in the road are expected! Continue to try to make more good choices than poor choices and reevaluate your plan on a regular basis.
Today is a great day to look over your plan and make sure that everything is working well for you. If you are having trouble with maintaining consistency and sticking to it, ask yourself if it's time to do some tweaking. Perhaps you are still not getting to the gym 3-4 times a week as you initially promised yourself. If that's the case, then maybe it's time to start a home workout regimen. Consider enlisting the help of a personal trainer in order to add some accountability and to shake up your routine. If you still have trigger foods in your kitchen, it's time to finally get rid of them! Leaving your triggers in your home and attempting to avoid them saps your willpower and leaves you empty when you are faced with other challenges that you can't control. Commit to being consistent! I will now step off my soap box and move on to discuss a condition that you can help prevent by getting into a consistent healthy routine.
Read More ›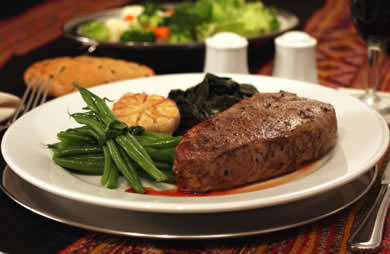 For the record, let me just state that I am currently sitting in my kitchen, writing this blog, and watching the Simmental cows and calves graze on lush, green pasture land outside my deck window. Yes, many of those calves will end up as retail cuts of beef. Yes, I eat beef. Yes, I am a farm girl, and have been since my birth over 50 years ago. So I was somewhat concerned that red meat (beef, pork and lamb) has been recently cited as a major risk factor in increased death due to diseases such as heart disease and cancer. But before you throw up your hands in frustration and start shaking your finger at the food police, read on.
Read More ›
In October 2008 I was watching the World Series when I suddenly noticed the left side of my face becoming numb. At first I thought it was due to a new moisturizer I started using a few weeks earlier. I did not mention anything to my husband when it started, however as bedtime loomed, I remember thinking something wasn't right. The numbness became more severe, as if I had just come home from the dentist after having Novocain injected into my gums.
As a Registered Nurse I felt I was too young to have a stroke, after all just a few short weeks earlier I was given a clean bill of health by my physician. I had even completed a 12 mile run the day before in preparation for my second half-marathon. But something didn't seem right, so I awakened my husband and off to the hospital we went. They immediately took me back and did a thorough evaluation of my status. I was asked to smile, hold my arms out in front of me and lastly I was asked to repeat a sentence that the nurse told me.
Thankfully I passed all the initial criteria. I was scheduled for a CAT Scan, MRI, as well as an overnight stay in the hospital. The next morning I received a visit from a cardiologist and neurologist. It was believed that the numbness was not caused from a stroke, but was a migraine aura, one that I have never experienced before prior to the onset of the headache. I am grateful that my healthy lifestyle is helping lower my
risk of stroke
, but it is not a safety net either.
Read More ›
Read More Entries ›