All Entries For
healthy living
Here at SparkPeople, we like to sweat--really, really sweat. Whether it's a quick sprint up the stairs after lunch to get the heart pumping, a long run beside the river or a jump-rope-slash-strength-training circuit that results in puddles on the floor, working a bit of exercise into every day is a huge part of our lives and helps keep us feeling healthy and empowered all year long. With Thanksgiving right around the corner, we wanted to tell you what we are thankful for and take a moment to recognize all the inventive ways we workout and the people and things that motivate us to sweat.
Read More ›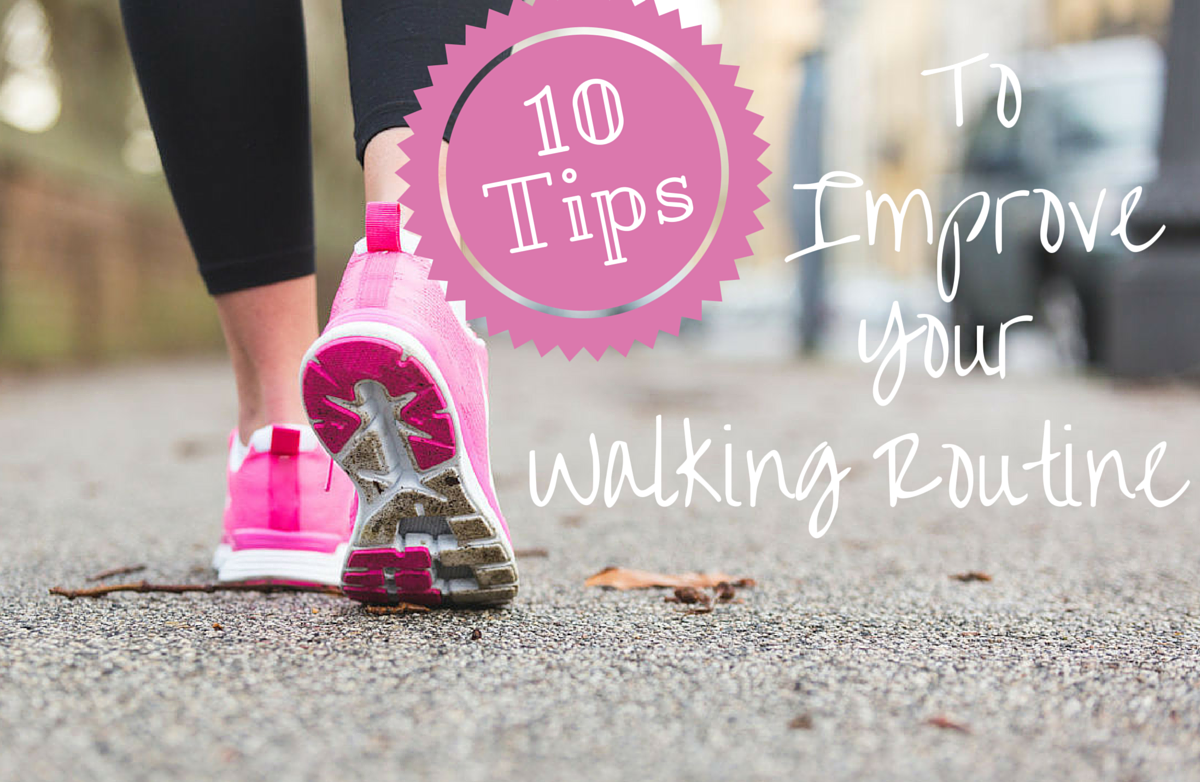 For the past several years, GMOs (Genetically Modified Organisms) have been dominating the health news headlines. But what are GMOs, really? What do they do? What kinds of foods contain them? And—most importantly—are they really safe to consume? Let's set the record straight on these common questions about GMOs.
Q: What are GMOs? A:
Genetically modified organisms, or GMOs (also called GE or GM foods), are the result of a laboratory process in which the genetic material of living organisms is manipulated and then artificially inserted into the genes of an entirely unrelated plant or animal. The foreign genes can come from bacteria, viruses, animals, insects or even humans. GMOs are known as ''transgenic'' organisms because they involve the transfer of genes.
Read More ›
If your kid's idea of cooking involves a three-step process of opening, toasting and eating a Pop-Tart, then National Kids Take Over the Kitchen Day (September 13
th
) was probably invented with your family in mind. If you don't already involve your child in cooking, getting him or her started at a young age is a great way to instill healthy eating habits that can last a lifetime (looking at you, college years!). When kids learn to cook healthy meals for themselves, they will likely be less inclined to rely on fast food, delivery or frozen meals as they age. Whether your child is four or fourteen, there is a job he or she can help perform. Little ones can help with washing fresh veggies or scooping ingredients into measuring cups, while older kids can assist with more prep work and even man the stovetop, with supervision, of course.
Read More ›
Flowers and trees are pretty, but sometimes a walking workout needs a bit more than scenery to keep things interesting. Incorporating intervals and strength-training moves into a walk not only adds variety, but also challenges your muscles and can boost your metabolism. Dallas-based trainer Kim Truman developed this varied walking workout, which includes three different intervals and three body moves, for people looking to break up their usual walks.
Keep boredom at bay today with this fun, heart-pumping workout.
Read More ›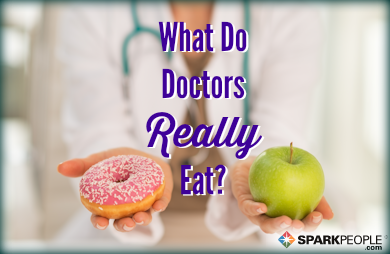 Fact: Doctors love to eat. It is a truth that I learned early on in my medical training and one that has followed me through my career. To survive long shifts and a revolving door of patients, I quickly learned that a solid meal is key, but that doesn't always mean we have time to sit down for a nice meal of quinoa and kale. For doctors, food is energy, plain and simple, and that means carbs, fats and proteins that can be procured and eaten quickly on breaks.
As the treadmill of my life as a surgeon cranked up to full speed, I adopted these poor eating habits to cope with my increasingly hectic schedule. Sporadic eating throughout the day led to overeating at dinner, and bribing nurses with glazed croissants ended with indulging in one or two sweet treats myself. I gave little thought to nutritional value or savoring the taste of what I was eating and thus, as my practice grew, so did my waistline.
Suddenly, 20 years had passed since my days as an eager intern, and my weight was up--along with my cholesterol, triglycerides and blood sugar. Who knew I couldn't just tell my patients how to be healthy without following the same advice myself?
But then I realized something great: It was not too late to make a change. I could save my patients and myself at the same time. Yes, there is a donut shop on the first floor of the hospital, but I don't have to frequent it. While there are bays of elevators taking me up to the 8
th
floor to see patients, I don't have to use them.
In the end, it is about finding the right balance.
The secret to healthy living is not a fad diet or some short term sacrifices; It is about making good choices, most of the time. I am not perfect, but my weight is down, my blood sugar levels are normal and my cholesterol is under control. I don't count calories, but I do exercise five days a week, alternating cardio and weight training.
Read More ›
My husband Terry, once a top collegiate division one athlete, martial artist and dancer, recently realized that he'd added six inches onto his waist since our three-year-old daughter was born. When we first met, he had a lean six pack, but just a few months ago, he was grabbing a sizeable spare tire with both hands in front of the mirror. ''What happened? How did I get here, Tina?'' he asked me almost helplessly.
Terry knew he had to make a change, but not just for vanity's sake. He knew that if he wanted to see his daughter grow up into a beautiful woman someday and be there for all of the milestones in between, he needed to do something differently right away. So, he started the process of getting healthier immediately. How? By planning for sustainable results. Read More ›
How much can you relate to the following scenario: You start every January 1
st
with great intentions. You've renewed your gym membership, stocked your pantry full of healthy food, tossed out all of the chips and cookies and told yourself this is it. The healthy lifestyle begins now.
Things go well for the first few days, the first few weeks or even the first month. Then slowly, the old habits start to return. You're tired of getting up an hour early every morning to head to the gym, so you hit the snooze button and begin skipping workouts a few times a week. The occasional splurge is becoming more frequent, and staying in your calorie range becomes the exception rather than the rule. Eventually, all of the hard work that began on January 1
st
has been undone, and before you know it, you're right back to where you started. What went wrong?!? Here are some ways to prevent history from repeating itself in 2015.
Read More ›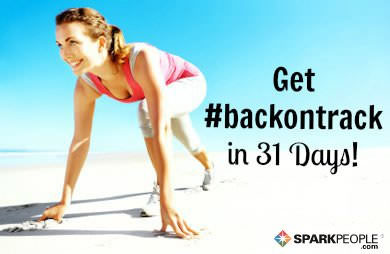 It's almost August, and whether we like it or not, the days of summer are dwindling. Bathing suit season may be mostly behind you, but that doesn't mean it's time to abandon your healthy efforts now that autumn is in sight! Plus, maybe all those barbecues you've attended this summer are starting to show on the scale. Maybe your vacations and kids' activity schedules have taken precedence over your exercise routine. Maybe, now that the wild ride of the season is coming to an end, it's time to get back on track and consciously recommit to your healthy lifestyle. And we're here to help you do it with a brand new challenge!
Read More ›
Father's Day is quickly approaching, so you might be thinking about ways to recognize the special dad in your life. Fitness-related gifts can be a unique option to the traditional tie or coffee mug. Whether you have $1 or $100 (or more) to spend this year, consider getting dad something that he can enjoy while benefitting his health at the same time!
Read More ›
When it comes to building healthy habits,
consistency is the key
. It's a great idea to get in the habit of flexing your consistency muscle as much as possible, across as many parts of your life as you can. When you're consistent in one area of your life, it makes it even easier to start and stick with other, bigger challenges. An easy way to do this is to commit to a small, doable act every day that will get your healthy momentum going. That's why we're starting
a month-long challenge that's possible for almost everyone: "A Mile a Day in May"!
Simply walk, run, bike, or do any other sort of activity to accumulate at least one mile every day in May on top of your regular daily physical activity. You can do your mile in small bursts or all at once; however you get it done is up to you. The important thing is that you do it!
Read More ›
A round-up of the most interesting and thought-provoking stories of the week.
The Myth of Happiness—and How to Be Truly Happy
Greatist
Are you searching for happiness in all the wrong places? Turn it around and find out how to really be happy.
The Secret to These Sauces Is Nuts
NPR Kitchen Window
These tasty gluten-free and/or vegan sauces use nuts for richness and flavor. You'll love them (we do!)!
Study: Salt Accelerates Aging in Overweight Teens
Time
Putting down the salt shaker and limiting consumption of processed foods with added sodium could help slow cellular aging and prevent heart disease in teens who are overweight, according to a new study.
If You're Not Following This Rule, You're Strength Training the Wrong Way
Fit Sugar
If you lift weights, you'll want to read this story. Are you putting your body at risk?
Read More ›
We've all been there. We had a few fabulous days of eating healthy and exercising and then—BANG—all of a sudden life happens. A late night out with friends, a last-minute business trip, a sick child at home. You've either missed your designated time for fitness or you simply don't have the energy to prepare a healthy meal. Either way, you've hit a wall and are having an off day. Sometimes it can take several days before you find yourself inspired enough to
give your nutrition and exercise program another shot
. It's the vicious cycle of yo-yo dieting at its best, but it can be stopped.
As an expert of sport and exercise psychology, one of my objectives is to help my clients work through the off days we all inevitably experience from time to time. Here are three techniques you can use right now to not only get switched back on during an off day, but also to limit the amount of off days you have altogether. The end result is that you'll give yourself the greatest opportunity to follow through on your daily goals and achieve your personal best mind, body and overall spirit.
Read More ›
Raise your hand if you're a morning person!
…Anybody?
Ok, so
waking up e
arly
is tough for most of us. However, when you make an effort to do so consistently, it's entirely possible to make it a habit—which is a great way to build more fitness and productivity into your day. So, how would you like a little extra boost of motivation to A) Get up in the wee hours, and B) Make strides toward your healthy lifestyle goals at the same time?
We're going to help you do just that with our
''Rise and Shine'' Challenge
!
Read More ›
A round-up of the most interesting and thought-provoking stories of the week.
TV pitchman Kevin Trudeau sentenced to 10 years in prison
Chicago Tribune
Kevin Trudeau, who for decades fraudulently sold weight-loss books and programs via infomercials, has been sentenced to 10 years in prison for criminal contempt. Trudeau lied about the contents of his best-selling book,
The Weight Loss Cure 'They' Don't Want You to Know About
, which touts fad diet practices such as hCG injections. (Read Coach Nicole's
blog about the hCG diet
.) In addition, Trudeau had more than a dozen aliases and had used his mother's Social Security number as part of a scam.
Study: Fried food more fattening depending on genes
USA Today
Fried foods aren't good for anyone, but for those with a genetic predisposition for obesity, they're even worse. Find out why. Thanks, Mom! (Just kidding!)
To Keep Teenagers Alert, Schools Let Them Sleep In
NYT
We all know how hard it can be to rouse a teen from a warm and comfy bed before sunrise. Some schools are letting them sleep in--and allowing their developmental drive to stay up late to help them better perform.
Advice For Eating Well On A Tight Budget, From A Mom Who's Been There
NPR The Salt
A mom who knows what it's like to feed kids while on a tight budget has published a cookbook aimed at helping people eat right--even when they are living on very little. She's now teaching low-income families how to choose and cook healthy produce. We love this cookbook!
Companies Tap Celebrity Power For Extreme Vegetable Makeover
NPR The Salt
Stars--from Ben Stiller to Disney tween celebs--are shilling some unlikely products to kids: fruits and vegetables! Do you think star power will get children to embrace healthier foods?
Read More ›
Read More Entries ›