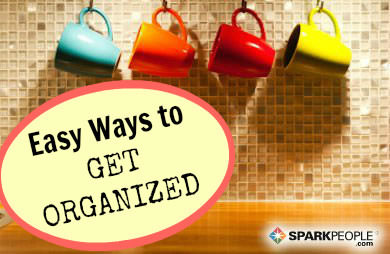 Post simple-to-ship castoffs, like that multispeed juice extractor you never use, online to reach the biggest audience of potential buyers.
TIP:
In-season clothes and accessories are easiest to sell. Also, don't try to list what's stained or torn -- discard them instead.
Clothes, Household Goods, Electronics
Skip McGrath, Web marketing expert and author of
The Complete eBay Marketing System
(
skipmcgrath.com
), suggests
eBay
for selling everything from popular brand names (Xbox, KitchenAid) to collectibles (silver tea sets, Barbie dolls). The site offers an auction format and fixed-price sales, which may be easier for first-timers who don't want to deal with the bidding process.
Cost: McGrath estimates fees to be about 12.5 percent of your selling price, including PayPal charges.
Fashion retail sites like
poshmark.com
let you download an app to conduct transactions from your tablet or smartphone.
Cost: 20 percent of each sale, but listing and shipping items is fee-free. Read More ›
True or False?
Cross-contamination with salmonella, E.coli and other bacteria isn't only a worry when handling meat. It can occur when preparing fruits or vegetables too.
Answer: True.
The grocery store's misting system can contaminate produce with dirt and bacteria that grow in the spouts, says biotechnology scientist Stuart Reeves, Ph.D., director of research and development at Embria Health Sciences. One study found that only seventeen precent of consumers wash cutting boards after slicing each vegetable, upping the odds of items becoming tainted and your family getting food poisoning. Wash your hands, cutting board and knives with a Lysol No-Touch Kitchen System (major retailers, starter kit $10).
Read More ›
There's no denying the secret curing powers found in certain everyday items. Salt water, for instance, can take the sting out of a sore throat. And an oatmeal bath can ease eczema. So how about soothing a burn with butter? Not so fast. That and other common home remedies aren't just ineffectual; they can actually exacerbate the issue. So before you go DIY on treating bad breath, colds or cuts, check out these nine tactics to avoid.
Read More ›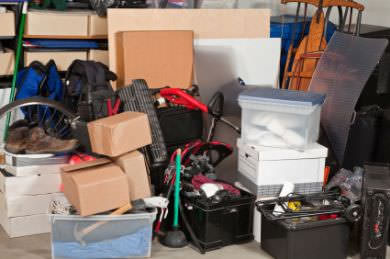 KITCHEN
Small Appliances
Get rid of anything needing repair—that toaster that only heats one side of the bread—or impulse items you never use, like a yogurt maker.

Plastic Containers
"Don't hang on to spare lids or tubs without tops," says Andrew J. Mellen, author of Unstuff Your Life! And pare down to five or six basic pieces. For recycling information, check online at 1800recycling.com.
HOME OFFICE
Papers
Recycle what you don't need to file long-term: expired coupons, old party invitations, out-of-date school activity calendars.

Odds and Ends
Weed out dead batteries and dried-up markers. Take empty printer cartridges to any Staples store for credit. Toss or recycle things you don't use regularly, like old notepads, stray Post-its and rubber bands. Read More ›
When California designer Jennifer DeLonge fashions an inviting patio, she believes the sky's the limit. "The trick is to apply indoor decorating rules outdoors," says DeLonge, mother of two and creator of a
children's furniture line
. That means composing seating areas using comfy, indoor/outdoor furnishings. DeLonge favors versatile pieces and personal touches that make the backyard feel more homey. And she isn't afraid to use bold pops of color. DeLonge transforms her patio into a living area, a place for dining and a cheery play spot for kids Ava, 7, and Jonas, 3. Who says a room needs a ceiling?
Read More ›
We'll spell it out for you: Decorating with letters and numbers gives everyday items instant personality.
Small Print
These decoupaged dishes make for an inspired display on a table and are equally at home with vintage glass objects.
Here's how:
Enlarge clip art to the size of a transparent glass plate and print design on thin paper, such as lightweight resume paper. Cut pattern to size and shape of the plate. Spread a thin, even coat of decoupage medium over the underside of the plate and apply the clip art so that the image shows through the bottom of the plate. Smooth out air bubbles with your fingers and make sure all edges are adhered. Set aside to dry. If your clip art isn't perfectly flush with the plate's edge, use a fine sanding block to smooth the edges or trim with sharp scissors. Once the paper is fully dry, paint two or three layers of acrylic paint onto the back of the plate to seal it. (We used a champagne-colored acrylic paint to complement the clip art.)
Read More ›