All Entries For
organization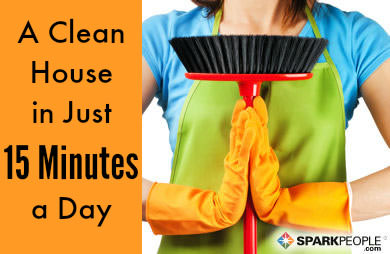 If you hate having a designated cleaning day, but love having a clean house, it can seem that the only solution is to hire a cleaning service. But that can be expensive, and many people who hire others to do the dirty work for them often end up cleaning before the cleaning staff arrives anyway! You can avoid spending an entire day cleaning the house if you break the housekeeping chores up into about 20-minute segments each day of the week. This will let you maintain a pretty clean house much of the time without having to spend your entire Saturday scrubbing.
Here we've broken up most of the cleaning necessities into shorter sessions you can fit into each day of the week—with one cleaning-free day off to enjoy your spic and span house!
Read More ›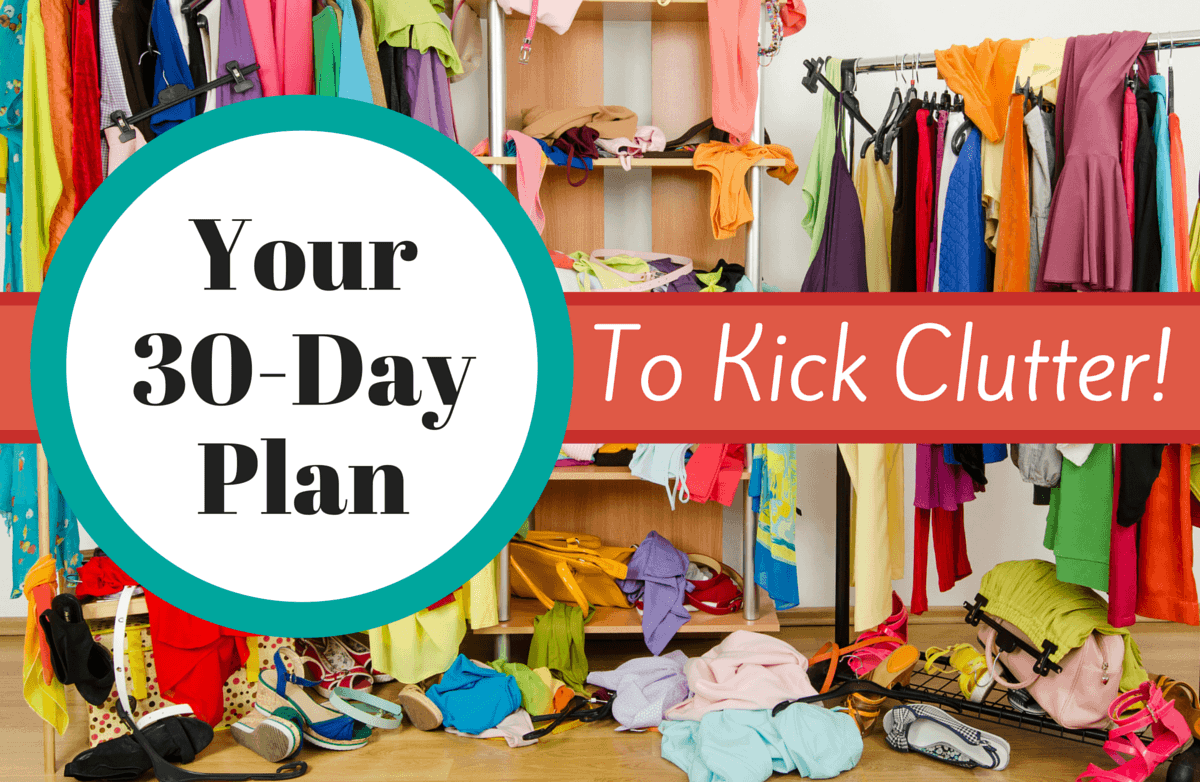 Clutter can get out of control in a hurry. Odds and ends get stashed in a junk drawer to remain for eternity. Mud rooms become places where muddy shoes land and never leave. Nightstands breed glasses of water and hand lotion and books. And bookshelves, well, they become catchalls for way more than novels.
So you want to declutter and maybe donate a few things to charity or gear up for a garage sale, but where on earth do you start? The thought of decluttering the entire house is understandably overwhelming. But we've got a process to help you break this massive task into manageable pieces: a 30-day plan to less clutter.
Depending on the severity of your personal clutter, some tasks may be best suited for longer weekend projects or divided into smaller tasks (such as a garage clean-up). But some are smaller and easy to fit into any day. No matter how long it takes you, each item on the list will have you one step closer to a cleaner house and a lighter outlook on life.
Read More ›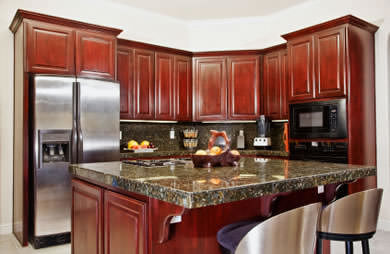 We're all pressed for time. Kitchens often go unused because it can simply take too long to cook, and seems more like a hassle than a help when you're trying to feed a busy family. In this hurry-up world, a clean, organized kitchen will get more use than a cluttered mess that's difficult to use. Creating an efficient workspace makes for healthier, faster and more enjoyable meal preparation for everyone involved.
Read More ›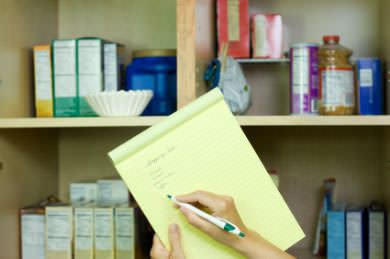 It's the most wonderful time of the year...
I've been softly singing that tune for the past two weeks in anticipation of my three teenage sons and me going back to school. Yes, I love my boys and have loads of fun home with them in the summer, but it's time. I look forward to the weeknights that everyone is home by 9 p.m. (no more late baseball games!) and fast asleep before 11--mom, too. My days will soon be filled with bright-eyed budding chefs to be learning how to hold a knife properly, fillet a fish, and shop for the best quality foods.
With school just around the corner, my family, much like yours, needs to get its act together. Early fall is a perfect time of year to get organized for school and home. Even if you are not sending anyone off to school this list will help you gain control of your home before the holidays are upon us and it really gets crazy.
Read More ›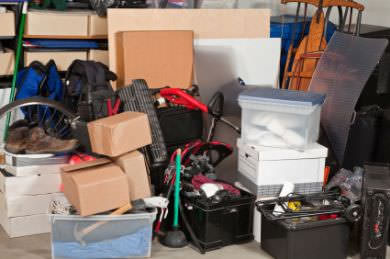 Seven years ago, I lived in a 240-square-foot apartment on the 15th floor of a high-rise building on the outskirts of Seoul, South Korea. Just 10 feet wide and 24 feet long, my furnished apartment had a galley kitchen with two burners, a bathtub that was about the size of a utility sink, and a bedroom that doubled as an office and living room.
Everything I owned could fit in two suitcases and a couple of carry-ons, and for over 12 months, I bought only those items I could either mail home, donate, or use after my time in Korea was up.
I baked cookies in a toaster oven, hung my laundry on a rack near the foot of my bed, and had only a small closet for my clothes.
I loved it. I felt safe, cocooned, and comfortable in that cozy little apartment. I had everything I needed and little more. It was easy to clean and I never wasted time searching for objects.
I hate clutter, but I struggle to control it. It stresses me out to amass objects that I don't need, and I don't take comfort in having more "things" in my life. I'm terrible at decorating, and truthfully, my apartment is barer than most. Still, I felt like I had too much stuff, especially when faced with the prospect of packing and moving all of it.
Before my last move, I set out to get rid of 25% of my belongings.
I hosted a clothing swap party, gave clothes and shoes to friends and family, then donated the rest.
I sorted through my books, DVDs, and magazines. Anything I hadn't watched in a year or that I wouldn't consider re-reading (or consulting for reference), I recycled or sold at a used book store.
All the boxes of stuff--photos, letters, train tickets, and scraps of paper--I've collected during my travels were whittled down to one box. I had saved every train ticket and Metro stub from a half-dozen trips to France almost a decade ago. They heat-sensitive ink had faded, and they weren't legible. Into the recycling they went.
Not even the kitchen, my favorite room in the house, was exempt. I shed all the single-use gadgets (like a shrimp deveiner--I'm vegan!), any duplicates, and moved all my bulk items into jars and plastic containers.
I still have enough clothes to wear in any situation, enough photos to remember all my trips, and enough kitchen gear to whip up a multi-course meal.
Getting rid of all that stuff felt good. Very good.
So I kept going, aiming to strip down other areas of my life as well.
But why?
Today I read this: "Most of us have little idea how many things in our lives keep us from enjoying life more. But one's life can be cluttered by more than household objects. The irritating extras can include activities that are no longer rewarding but are continued out of habit or guilt. Perhaps it's time for a more extended kind of housecleaning."
Read More ›