All Entries For
product reviews
We're always on the lookout for new fitness DVDs that are fun, challenging, and easy to fit into a busy day. So when
R.I.P.P.E.D.: Total Body Challenge
promised us a calorie-torching, full-body interval workout in less than 50 minutes, we had to take it through a test run.
Interval-style training
always drives away our workout boredom—and it delivers serious results to boot—so we couldn't wait to give this program a try! To find out if
R.I.P.P.E.D.
really delivers (and whether it's right for you), keep reading.
Read More ›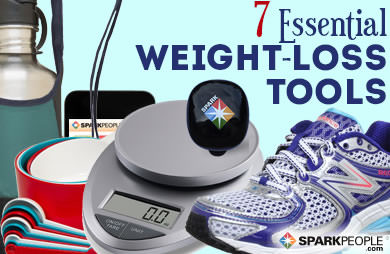 While it's true that all you really need to lose weight are good information and determination, there are plenty of helpful tools that will make the path to health and fitness a little easier and a lot more fun. I've gathered a list of the kinds of things that have helped me in my own weight-loss journey. You'll need different tools at different stages, but these are great when you're just getting started.
Read More ›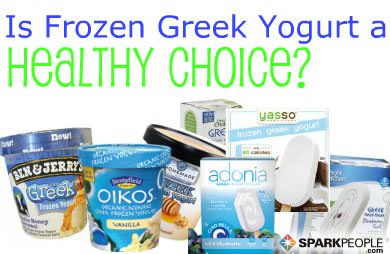 Greek yogurt
is all the rage because of its high protein content and versatility. It can be eaten like traditional yogurt (sweetened with fruit or honey, if you like), whirled into smoothies or used in place of sour cream in recipes. It's become so popular and has such a good reputation as being "healthy," that it's even showing up outside of the yogurt tub. You'll find the buzz words "Greek yogurt" outside of the dairy case these days in some unusual places like coating packaged granola bars, inside cereal boxes, mixed with store-bought hummus and even in frozen desserts.
We decided to take a look at this trend and see whether frozen Greek yogurt desserts offer any health benefits when compared to regular frozen yogurt. Plus, we wanted to answer the most important question of all: How does it taste?!
Read More ›
For this month's installment of "Stuff We Love," the round-up of products that make healthy living easier and more fun, we reached out to a half-dozen SparkPeople employees. We asked: "Which product makes working out more enjoyable or fun for you?" Keep reading for their fun and healthy responses.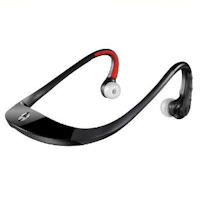 Wireless Headphones
Two employees recommended these wireless headphones, which easily sync with your phone so you can listen to your workout tunes without the hassle of any cords. Plus, if you get an incoming call while you're exercising, you can answer it without taking off the headphones! They have a long battery life, too.
-- Sarah, Marketing & Megan, Editorial
Read More ›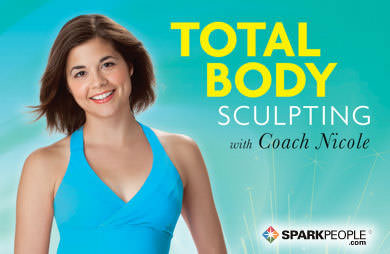 I don't have kids yet, but I've heard (and mostly believe) that when you become a parent, you never love anything in the world more than your own child(ren). You will think they're smart and beautiful and amazing little creatures—because they're yours. And if you've ever worked on something with so much passion and time and energy that you thought of it as your "baby"—whether "it" is a thesis, a cause, or even a work project—you've probably felt something similar.
My latest "babies" have been the
workout DVDs I've created for SparkPeople
. The process of
creating a workout DVD
is no small feat. Like any project, it becomes a labor of love. It keeps you up at night. It stresses you out at times. It takes a lot of your energy and focus. It becomes a priority above all else and even an obsession. It makes you question yourself and your decisions. But if you're lucky, it grows into something that fills you with love and a sense of pride. After all, it's your baby!
I can say truthfully that I love my
Total Body Sculpting DVD
for all of these reasons. I'm proud of it and I was integral in every aspect of it, from its conception to its "birth" into the world. But like any parent who thinks their child is great, sure…maybe I'm a little biased. While I love the DVD and think it's relevant and amazing, I can't hold onto this little baby forever. Ultimately, I had to send it off into the world, hoping that everything I did to nurture it paid off—and that others received it with open arms and treat it well.
Read More ›
This holiday season was different from past years for me in that I actually finished all of my shopping early—almost two weeks ago actually. For once I'm relaxing and enjoying these last weeks of December without the holiday stress of finding and buying those last-minute gifts. But I know that others aren't quite as fortunate. Many of you are still part of the holiday rush, which is why I'm here to help with my own picks for the best fitness gifts for anyone on your list.
Don't panic: You still have a few days to shop before Christmas! The following fitness gifts are all available online and are ready to ship; most are readily available at national chains as well. But even if your shopping is done (lucky you!), you'll find plenty of fabulous ideas here for YOU. After all, you deserve a nice reward for everything you've achieved this year, right? Maybe you'll even get some holiday gift money or a year-end bonus that you can use to treat yourself to a fit gift (or two) to start the new year off right.
Read More ›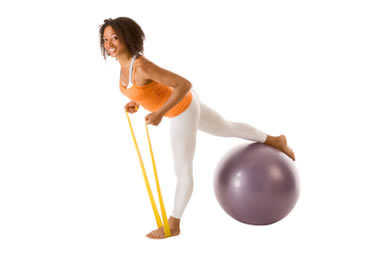 We're all familiar with the saying "If it sounds too good to be true, it probably is." Yet it's so easy to get sucked in by the big promises many health and fitness products make. "Lose 10 pounds a week!", "Get ripped abs with this one piece of equipment!", or "Get the body you want without all the effort!" are some of the more extreme examples, but we spend billions of dollars every year hoping there is just a little bit of truth in their claims. Before you get out your wallet, it's a good idea to dig into these product claims further. A new survey investigated the research supporting magazine advertisements and websites for a broad range of sports products. The results might surprise you.
Read More ›
When SparkPeople approached me about creating the
28 Day Boot Camp DVD
you've been hearing so much about lately, I was excited of course! I love creating workouts (with you in mind!) and shooting
videos for the SparkPeople.com
. It's one of the highlights of my job and such and enjoyable experience. When you work so hard on a project like this, you fall in love with it and you hope that others will love it, too. How couldn't they? Don't they know how much time and effort was involved and that you think it's great?
Well, unfortunately I've learned that not everyone will love what you do, and some can be really negative and hurtful in their comments. When we released one of SparkPeople's first DVDs, some
people went out of their way to criticize me
(not my workouts, but my appearance). And then of course I've seen countless comments on our YouTube workouts doing the same over the years.
28 Day Boot Camp
is our biggest DVD to date—
professionally produced
(I got the real star treatment!), widely distributed in stores nationwide, and sent out to countless writers, reporters and bloggers in hopes they'll write about it for the masses. It's reaching so many more people that I've been bracing myself for more harsh reviews since day one of this project. I would second guess everything during the process—the exercises, my cueing, what I wore—just thinking about all the things others could find "wrong" with it. Two things really saved me from going crazy as I anticipated what others might think about the DVD (and me):
I reminded myself that my intentions were good and pure. I was trying to help people and spread a positive and healthy message. Some people may find fault in the way it was executed, but I shouldn't let it get to me because I did the best I could. I suppose I'd rather get some backlash by putting myself out there and going for it than never try for fear of how I might be perceived.
I remembered the quote a member shared with me years ago that I still remember today: "If someone else has a problem with you, it's their problem, not yours." This is such great and comforting advice!
The reviews of
28 Day Boot Camp
are starting to stream in from customers, reporters, independent bloggers and even SparkPeople members. Each time I see a new one I brace myself for the worst, but overall, they have been overwhelmingly positive. If you're on the fence about checking out SparkPeople's newest DVD, check out some of these honest and independent reviews first.
Read More ›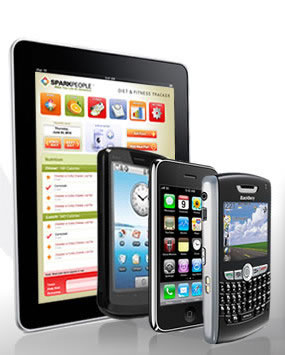 Sometimes I find it funny that I work for an Internet company like SparkPeople, because I am not a tech person. I'm what marketers would call a "late adopter" to technology trends. I still don't have an HD TV or even cable; I use a converter box with real antennas! And my car definitely doesn't have built-in TV, Bluetooth or navigation either.
I was late to get a cell phone. Late to getting text messages. WAY late to getting a smart phone (I finally got one in January 2011 when my very old flip phone broke). I'm still a little slow when it comes to downloading and using apps for my phone. I have a few that I really like, and they make my life easier in some ways and more fun in others (Words With Friends, anyone?).
But apps are where it's at. I know this, and whether you use a few like I do or a large number of them, you probably know it, too. The iPhone tagline "There's an app for that" applies to almost anything you could think of, including your goals for weight loss, exercise, and healthy eating.
Do a search for "weight loss" or "diet" on your app store, and you're likely to find several hundred—or even thousands of—results, depending on your phone. Trouble is, according to researchers, no one is really evaluating whether these apps are really do help people and offer good advice or if they're just a bunch of fluff. Just because an app is named popular based on how many times it's been downloaded, or rated highly by users doesn't mean it's going to give you helpful tools to reach your goals.
So researchers from Duke University Medical Center and the George Washington University School of Public Health and Health Services set out to evaluate weight loss apps to name the best and worst; they published their results in the
Journal of Translational Behavioral Medicine
(full text PDF). They evaluated more than 200 weight-loss apps based on 13 criteria established by the Centers for Disease Control and Prevention and National Institutes of Health, among others. Only one came out on top.
Read More ›
Ravenous: A Food Lover's Journey from Obsession to Freedom
by Dayna Macy
. How can a food lover and lifelong overeater learn to be satisfied? A beautifully written memoir that will appeal to anyone who has an emotional attachment to food. (Look for an excerpt on the dailySpark on March 1!)
Read More ›