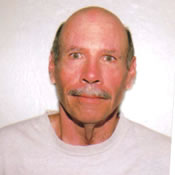 In past lives, Dean Anderson has been a social worker, small business owner, college psychology and philosophy instructor, and world-class couch potato who weighed close to 400 pounds, smoked three packs and drank two six-packs of beer per day, and considered chocolate-peanut butter fudge a well-balanced meal. In this life, Dean earned a personal training certification from ACE, received training as a lifestyle and weight management consultant, and began working for SparkPeople. He writes about attitude adjustment, motivation, men's health, and senior fitness. When not sitting in front of his computer, he can usually be found hiking or biking (he's the bald guy that everyone else is passing).
Read More of Dean's Blogs:
Do you have any exercises you really don't like to do when other people might see you?

I do.

In fact, at one time or another in my weight loss project, I've had a lot of them. When I was at my highest weight, it was swimming, or anything else that involved not wearing a shirt. Don't ask me why--it's not as though you couldn't tell how big I was when I was wearing a shirt.

When I took up stationary biking, I was always very careful, at first, to avoid the recumbent models and stick to the uprights. After catching a glimpse of myself in the mirror on a recumbent bike, I thought my body had the same basic shape as a Hershey's Kiss.

Even after I got down to my lowest weight, I hated to use an elliptical machine without wearing sweat pants. Whenever I built up to a good speed while wearing shorts, the loose skin on my legs started flapping so loud you could hear it on the other side of the gym.

I guess you could say that I had a pretty big problem with negative body-image, to put it mildly.

But things have gotten quite a bit better for me in this department, thankfully. These days, I rarely worry about how other people might see me enough to let that restrict my activity (otherwise, you'd never catch me riding my bike in compression shorts).
Read More ›