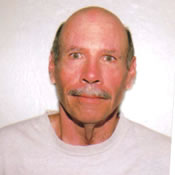 In past lives, Dean Anderson has been a social worker, small business owner, college psychology and philosophy instructor, and world-class couch potato who weighed close to 400 pounds, smoked three packs and drank two six-packs of beer per day, and considered chocolate-peanut butter fudge a well-balanced meal. In this life, Dean earned a personal training certification from ACE, received training as a lifestyle and weight management consultant, and began working for SparkPeople. He writes about attitude adjustment, motivation, men's health, and senior fitness. When not sitting in front of his computer, he can usually be found hiking or biking (he's the bald guy that everyone else is passing).
Read More of Dean's Blogs:
Jack LaLanne, founding father of the fitness movement in the United States, died at home on Sunday at the age of 96.

Those of us who were around during the early days of television may remember him best for his syndicated exercise show, which first appeared in 1951 and stayed on the air for 33 years. I don't remember exactly when I started watching the show, but I do remember being impressed by the two white German shepherds who often shared the stage with Jack.

When I was somewhat older, I also remember being struck with how honest, simple, and direct his message was. He didn't try to sell you any dubious gadgets, techniques, or diet plans, even though he certainly had the opportunity and the means to do so. He preached a simple diet of natural, whole foods, along with basic strength training and regular physical activity—as he put it on most of his shows: "Exercise is king; nutrition is queen. Put 'em together and you've got a kingdom!"

The other key ingredient in LaLanne's approach was constantly challenging yourself to do the best you can. And when it came to setting and achieving personal challenges, he truly led by example...
Read More ›