SparkPeople Editor in Chief and Fitness Expert

With certifications in personal training, group fitness, Pilates and more, Nicole is SparkPeople.com's fitness expert and editor-in-chief by day and a fitness instructor by night. She is always expanding her fitness knowledge by attending workshops and testing new workout trends. When reviewing the latest fitness products, safety and efficacy are her top prioritiesóbut fun is a very close second. Outside of work, her dream day would include sleeping in, eating blueberry pancakes, running with her adorable pitbull Ginger, and shopping for vintage furniture. You can learn more about Nicole and her workout DVDs here.

Follow Nicole: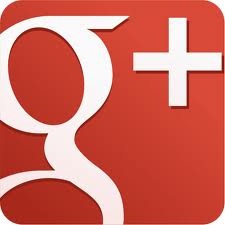 More from Nicole:

Total Body Sculpting DVD

28 Day Boot Camp DVD

The Spark Solution:

A Complete Two-Week Diet Program to Fast-Track Weight Loss and Total Body Health
Read More of Nicole's Blogs:
This is a loaded question! If you ask 10 different trainers, you'd get 10 different answers. One trainer's answer is likely to be based on what they've seen help clients get the best results or their own personal preference for one type of exercise over the other.

There isn't a ton of research on this topic, but we know that people who do both cardio and strength training tend to have better outcomes in terms of weight loss, fitness and even improved blood sugar levels. These two modes of exercise each do very different things. If the issue is time, my answer would be to find a way to fit in both, whether each workout is a little shorter (and maybe more intense) to maximize your time, or you are doing both but doing each thing occasionally (such as just once a week each). Anything you can do will help. Another solution to fitting in both cardio and strength training is to seek out workouts that combine both efficiently. There are many workout DVDs (including SparkPeople's best-selling titles), fitness classes (including CrossFit) and workout options (including kettlebell training) that give you the best of both worlds. Circuit training, which involves lifting weights in a circuit of exercises without resting in between, is another good way to add an aerobic component to your strength-training workouts

Now let's look a little deeper at each exercise component and the role they might individually play in your fitness and weight-loss plan.
Read More ›