SparkPeople Editor in Chief and Fitness Expert

With certifications in personal training, group fitness, Pilates and more, Nicole is SparkPeople.com's fitness expert and editor-in-chief by day and a fitness instructor by night. She is always expanding her fitness knowledge by attending workshops and testing new workout trends. When reviewing the latest fitness products, safety and efficacy are her top prioritiesóbut fun is a very close second. Outside of work, her dream day would include sleeping in, eating blueberry pancakes, running with her adorable pitbull Ginger, and shopping for vintage furniture. You can learn more about Nicole and her workout DVDs here.

Follow Nicole: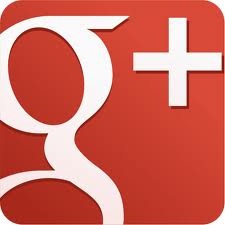 More from Nicole:

Total Body Sculpting DVD

28 Day Boot Camp DVD

The Spark Solution:

A Complete Two-Week Diet Program to Fast-Track Weight Loss and Total Body Health
Read More of Nicole's Blogs:
Twice the workouts. Two times the fun. Double the results? You be the judge!

Positive reviews continue to roll in for our workout DVDs Total Body Sculpting and 28 Day Boot Camp. (Thank you for that!) Although both of these DVDs feature very different workouts, I designed both of them with one thing in common: to help you maximize your results by combining compound exercises that work multiple muscle groups with calorie-blasting cardio into a single, super-efficient workout . (Phew, that was a mouthful.) And because each DVD has three or four individual workouts that you can mix and match, each one comes with its own workout plan that you can follow to ensure you're using them to get the best results in a safe and progressive way.

But one of the questions I hear most from people following one or both of these DVDs is how to use them together. This is a great question without a simple answer. The best workout plan will work your body in a variety of ways, include both challenging and easier days, and also allow for rest and recovery so you can get stronger and fitter (and stay sane). So I developed a new workout plan that combines the routines from both of our popular DVDs into an effective and easy-to-follow program.

If you have both of these DVDs, you are in luck! Start using this plan now and reap the results! If you have only one of these DVDs, then consider this a kick in the butt to finally go out and get the second title you've been missing. (Here's where to purchase Total Body Sculpting or 28 Day Boot Camp). With a brand new plan to follow, you'll be well on your way to your fittest self yet—just in time for summer. Are you ready for the plan?
Read More ›