SparkPeople Editor in Chief and Fitness Expert

With certifications in personal training, group fitness, Pilates and more, Nicole is SparkPeople.com's fitness expert and editor-in-chief by day and a fitness instructor by night. She is always expanding her fitness knowledge by attending workshops and testing new workout trends. When reviewing the latest fitness products, safety and efficacy are her top prioritiesóbut fun is a very close second. Outside of work, her dream day would include sleeping in, eating blueberry pancakes, running with her adorable pitbull Ginger, and shopping for vintage furniture. You can learn more about Nicole and her workout DVDs here.

Follow Nicole: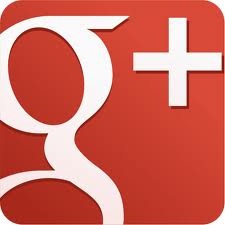 More from Nicole:

Total Body Sculpting DVD

28 Day Boot Camp DVD

The Spark Solution:

A Complete Two-Week Diet Program to Fast-Track Weight Loss and Total Body Health
Read More of Nicole's Blogs: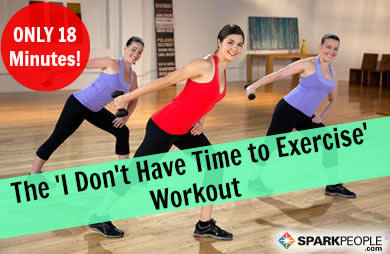 Short on time but still want to squeeze in a good sweat session? You're not alone. "Lack of time" is the No. 1 reason people cite for not exercising regularly. It's easy to think that if you don't have an hour or more to dedicate to exercise, then what's the point. But quite honestly, short workouts really do have a big impact on your health and your workout—and that is especially true when you do the right types of workouts.

When you need an efficient workout to make the most of your time, that's where smart training techniques like interval training, circuit training and multi-joint exercises come in. All of these approaches help people get better results even when they're short on time.

I've put together a workout that combines all three of those fitness techniques in an 18-minute workout that'll give you a cardio boost and a head-to-toe strength training workout in one. And while that might sound ultra-intense, it's appropriate even for beginners.
Read More ›