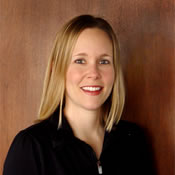 SparkPeople Community Director and Fitness Coach

Jen Mueller left her first career in corporate finance to earn a master's degree in health education. She is a busy mom of three and holds a number of fitness certifications (including ACE's Health Coach and Advanced Health and Fitness Specialist). She is passionate about helping people reach their health and fitness goals. In her spare time, Jen loves training for marathons (crazy, huh?) and spending time with her family. Jen enjoys blogging about raising healthy children and how small behavior changes can impact health and quality of life.
Read More of Jen's Blogs: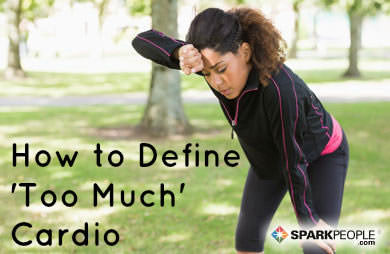 Aerobic exercise (think running, biking, and jumping rope) is good for your health, helps with weight loss and generally makes you feel good. But believe it or not, you can have too much of a good thing—even exercise. It's important to find the balance between challenging yourself, making exercise a regular part of your daily routine, and doing more harm than good. But where exactly is the line where a healthy amount becomes too much?
Read More ›