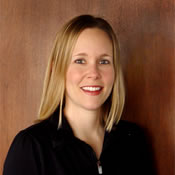 SparkPeople Community Director and Fitness Coach

Jen Mueller left her first career in corporate finance to earn a master's degree in health education. She is a busy mom of four and holds a number of fitness certifications (including ACE's Health Coach, Personal Trainer, Medical Exercise Specialist and Behavior Change Specialist). She is passionate about helping people reach their health and fitness goals. In her spare time, Jen loves running, kickboxing and spending time with her family. Jen enjoys blogging about raising healthy children and how small behavior changes can impact health and quality of life.
Read More of Jen's Blogs: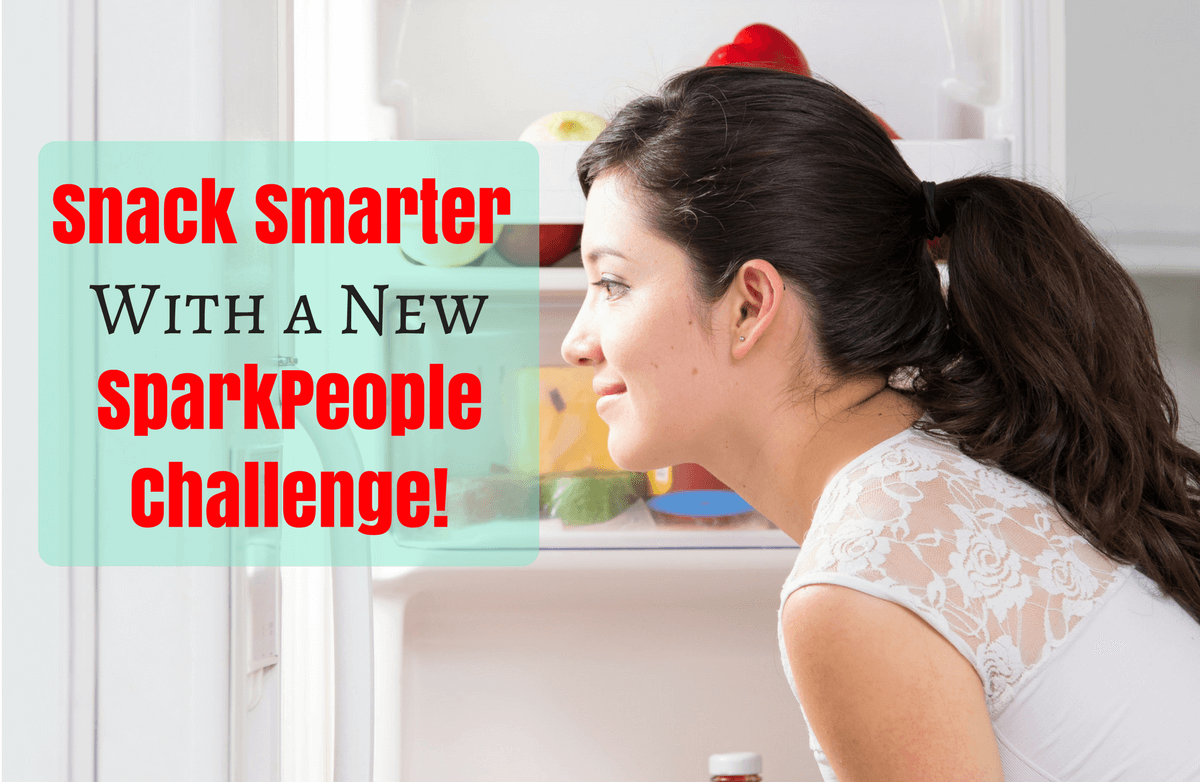 When it comes to healthy eating, the focus is almost always on your three square meals of the day. Meal planning revolves around them and your day seems to be planned around eating at certain times of day. But who actually eats that way? If you're like most, you likely find yourself craving nourishment in between meals, and a misunderstanding about how to satisfy that craving is often responsible for derailing an otherwise healthy diet.

Without a strategy, snacking, mindless munching and emotional eating can quickly ruin your day of healthy eating. We see members struggle with salty and sweet cravings that threaten to end their best intentions, leaving them feeling like they've failed.

Snacking doesn't have to be a struggle, though, which is why we're excited to announce SparkPeople's 28-Day "Smart Snacking" Challenge. Designed to educate you about how snacks can be beneficial to a healthy diet, you'll learn how to find healthy snacks, understand when to incorporate them into your day and challenge yourself to create your own delicious snacks right at home. In just 28 days, you'll have a snacking strategy that works for you while earning SparkPoints for each day of the challenge you complete! When you're ready to reexamine this important healthy eating factor, invite your friends and join us for a challenge that will change the way you think about snacks.
Posted 1/1/2018 12:00:00 AM By: Jen Mueller : 62 comments 13,230 views
Read More ›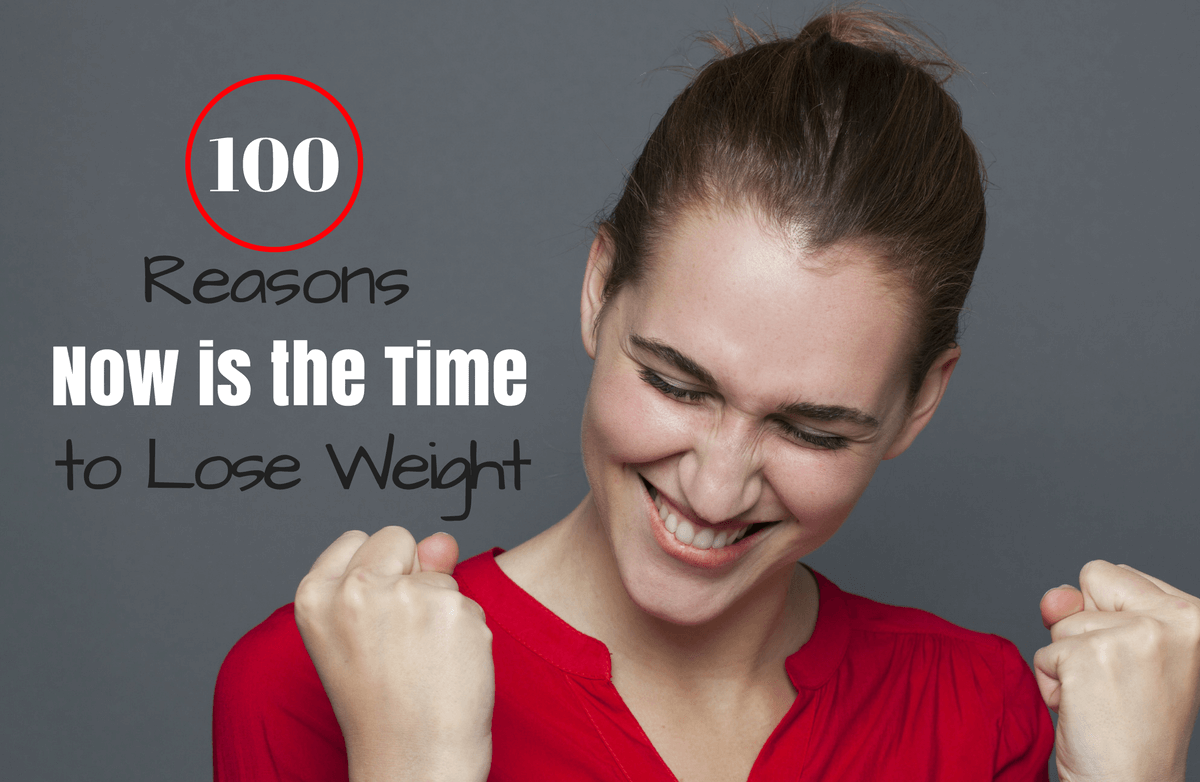 You've been talking about losing weight for a long time, but it always seems like something—the assumption that you'll have to change everything about your lifestyle, a fear of failure, lack of motivation to get started—stands in your way. The good news is that even small changes can add up to big results when done consistently. All it takes is one final straw, one life-changing "a-ha!" moment where you decide that now is the time to take charge of your life.

If you've been looking for that extra kick in the pants to get moving in the right direction, why not look to your peers for inspiration? We asked SparkPeople members why starting the weight-loss journey today is a better idea than putting it off until tomorrow and here are their 100 best responses.
Posted 12/8/2017 12:00:00 AM By: Jen Mueller : 110 comments 34,614 views
Read More ›
Is there anything better than a good stretch after a tough workout? Taking the time to cool down and help your muscles relax as you reflect on your accomplishment for the day is second to nothing when it comes to exercise. Although it can be tempting to skip the stretch if you're short on time, stretching has some great benefits you can't ignore.

One reason some people neglect their post-workout stretch is that they aren't sure what exactly to do to help their body start to recover. Wonder no more: These six stretching routines are specifically designed to target the muscles you just worked in six of the most common workouts. Each will leave you energized and ready to tackle the daily challenges that lie ahead.

Current recommendations are to stretch after a workout when your muscles are warm, but not before. Hold each stretch for 15 to 30 seconds in a static position (no bouncing). Release, then hold again for another 15 to 30 seconds. You should stretch to the point of mild discomfort, but never pain. If you are unable to perform any of the suggested stretches in the routine, SparkPeople's Exercise Library has a number of variations from which to choose.
Posted 11/27/2017 12:00:00 AM By: Jen Mueller : 76 comments 16,370 views
Read More ›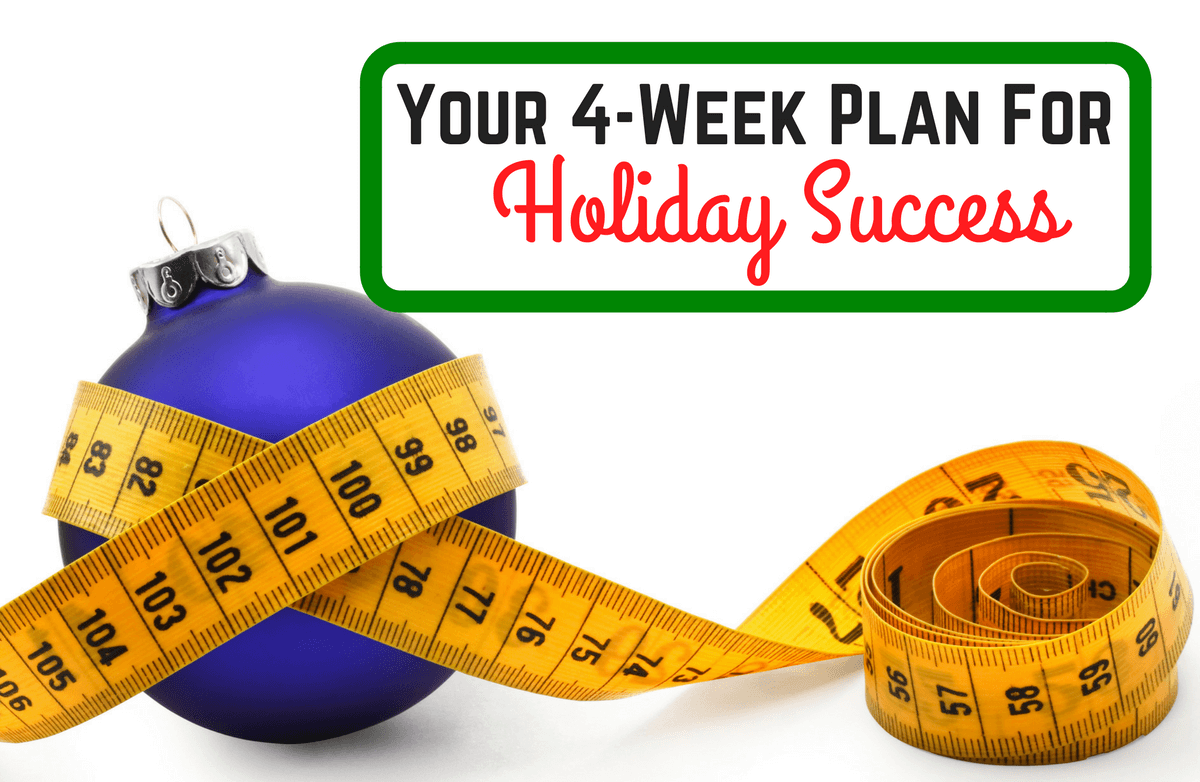 Whether you're new to the healthy lifestyle journey or a seasoned veteran, the holidays are a challenge for all of us. Between cookie exchanges, holiday parties, potlucks at the office and bags of candy the kids bring home from school, even the most dedicated meal planner or calorie counter might see their willpower waver. Does that mean you're destined to pack on the pounds between now and January 1st, though? Believe it or not, with a little planning ahead and some determination, you can enjoy the holiday season while still going after your goals.

Think back to how you've felt after the holidays in years past. Was there disappointment that you overindulged? Did you feel discouraged that you undid a lot of the progress you'd made earlier in the year? Did you experience the feeling of "Oh great, here we go again"? You can't change the mistakes of the past, but you can learn from them. Instead of giving yourself a mountain to start climbing again on the first day of the new year, what if this year was different? Could this be the year that you keep moving forward, regardless of the temptations life (and Grandma's apple pie!) throw at you?
Posted 11/13/2017 12:00:00 AM By: Jen Mueller : 94 comments 36,584 views
Read More ›
Do any of these scenarios sound familiar?

You eat the same breakfast every day because it gives you one less thing to think about on busy mornings when you're trying to get out the door.
You drive the same way to work each day because you know the route and the traffic routine is fairly consistent.
You exercise every day on your lunch hour because you know that time of day works best for you.
You eat snacks and meals at the same time each day because you know that's when you'll be hungry.
There's nothing wrong with being a creature of habit, especially when those
habits
are good for you and your overall wellbeing. Habits help you get through the day productively so that you aren't constantly having to make complicated decisions.
With so many fitness trainers and experts insisting on the importance of "mixing things up for maximum results," though, you might feel pressure to constantly change your exercise routine. While it's true that you don't want to do the same exercise routine exactly the same way every single day for months and months, does that mean everything about your routine has to change? If you walk regularly, do you need to stop walking and do something completely different?
Posted 10/30/2017 12:00:00 AM By: Jen Mueller : 90 comments 17,801 views
Read More ›
"No matter how slow you go, you're still lapping everyone on the couch." Susie Miller

I've always joked about the fact that I'm a slow runner. I remind my kids that even though they can beat me in a sprint, eventually my endurance will win out and I'll catch them. Just as the tortoise eventually caught up to the hare, it just takes me a little while longer.

Have you ever been intimidated to try new activities because you know there's a chance you'll finish last or can't keep up? Are you worried that people will judge you because of it? Perhaps there's a class at the gym you've always wanted to try, but you're not sure if you're fit enough. Maybe you'd love to take a walk or jog around the neighborhood, but don't want everyone to judge your form or pace. Have you ever stopped to think that maybe you're too focused on other's opinions when you should just be focusing on yourself?
Posted 10/17/2017 12:00:00 AM By: Jen Mueller : 62 comments 17,122 views
Read More ›
Earlier this year, a major milestone happened in my life, an event that I'm still working to fully process. Crazy as it sounds (to me at least), I turned 40.

I had a wide range of emotions leading up to the day, the biggest being disbelief since I clearly remember when my own mother celebrated her 40th birthday. Didn't I just graduate from high school and college a few years ago? Apparently not.

When I think back to my 30s, a lot of it is a sleep-deprived blur, best summarized by just a few words: kids, kids and more kids. I had my first child just before I turned 30 and three more within the next six years. I spent most of my time being pregnant, taking care of newborns and learning to juggle the needs of four children. I'm still working on that juggling act every day, and I don't think that will ever change. Don't get me wrong: My children are wonderful and I wouldn't trade them for anything. But it was a big adjustment to go from focusing primarily on myself for 29 years, to putting myself completely on the back burner within such a short period of time.
Posted 10/9/2017 12:00:00 AM By: Jen Mueller : 116 comments 26,147 views
Read More ›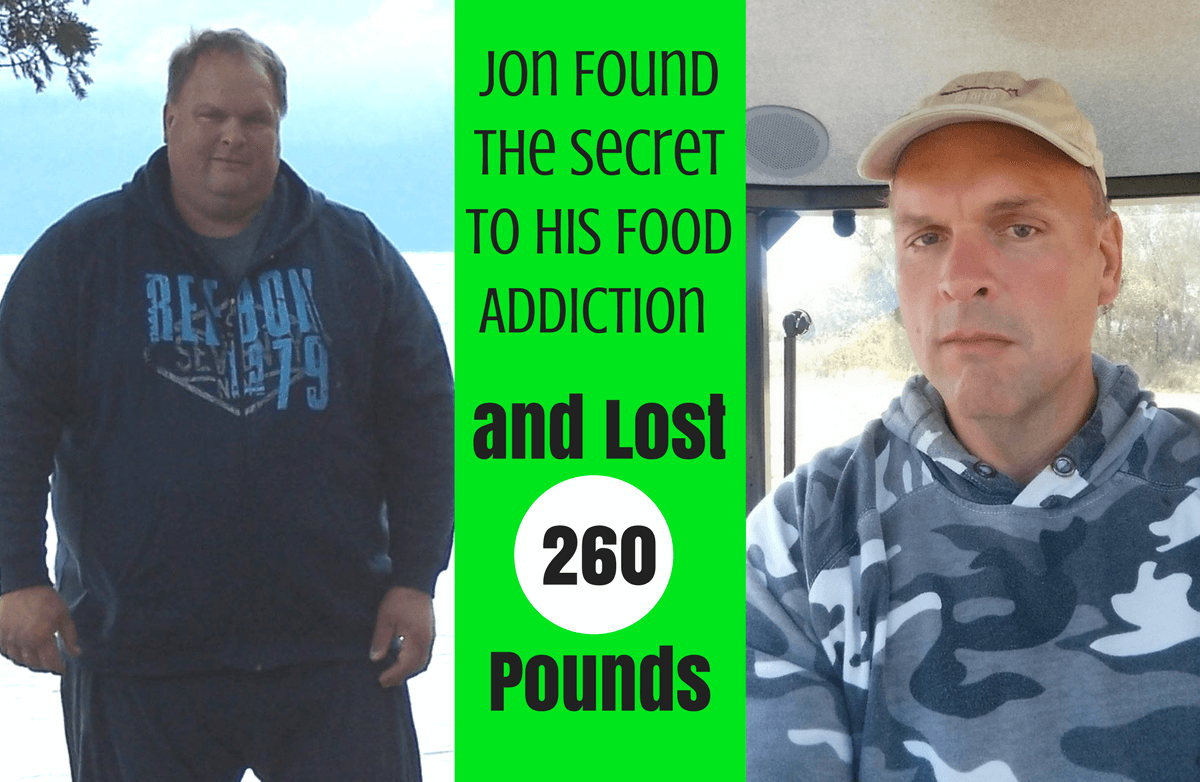 For some, the struggle to maintain a healthy weight is tied to specific life events, such as the birth of a child or death of a loved one. For others like Jon (WEWRTFO), weight loss is a lifelong battle. Jon recalls weighing 320 pounds in the ninth grade, with his weight steadily climbing from there. The tipping point came in his early 40s when Jon's weight ballooned to over 500 pounds and even daily tasks became a struggle.

Instead of taking the attitude that he was destined to be heavy forever, Jon decided to take control of his life and his health. After successfully losing 260 pounds, he wants to inspire others to believe that it's never too late to make a change.
Posted 9/25/2017 12:00:00 AM By: Jen Mueller : 141 comments 45,448 views
Read More ›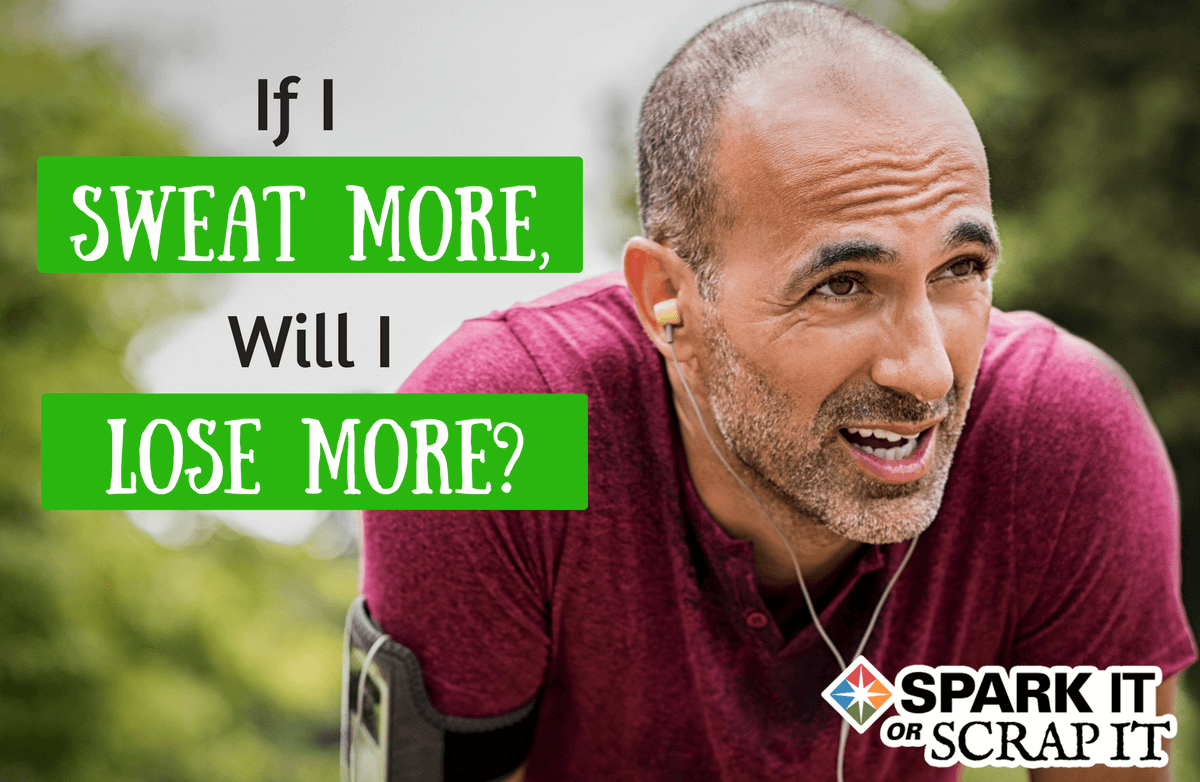 Losing weight can be a true test of patience. It's not easy to cut back on eating so many of the foods you love, and it can be challenging to find the time and energy to devote to a regular exercise routine. You put in so much hard work that you expect the reward to be progress on the scale. When the scale isn't moving quite as fast as you'd hoped, though, it's tempting to look outside of just diet and exercise to find ways to speed up the process.
Water loss is one of those alternative prescriptions for those seeking quick results on the scale. Like the fighter exercising in a
sauna suit
before a weigh-in, sweating
can
help with temporary weight loss. The plastic suit acts as an insulator, increasing body temperature which increases sweat production. But is it a long-term solution to your weight-loss woes? Do products that promote sweating and turn up the heat really help keep those pounds off for good? These four items tout weight-loss claims, so let's find out if they really deliver and are even safe to try.
Posted 8/2/2017 12:00:00 AM By: Jen Mueller : 74 comments 25,177 views
Read More ›
"We're looking for women who have a shape like the rest of us in reality. We're not the size 4. REAL LIFE MODELS, PLEASE."

"A little disappointed that SparkPeople chose this image to accompany the article. That woman is strong, beautiful, and probably around a size medium, which is well below the average size in the U.S. I'm happy you published the content of this article, but please be cognizant of images and the messages they send."

"I wish SparkPeople would do a better job of using "real people" photos for their articles, and modifications for the less fit, less flexible and older members."

"What in the world happened to that woman? She is so thin she doesn't look like she could stand, let alone cook. Is this SparkPeople's idea of a good role model? Even the runways now are requiring models be a healthy weight. How about SparkPeople following this trend?"

When SparkPeople members speak, we listen. We've made many changes over the years based on suggestions and feedback from our members, and we take pride in the fact that we care about the user experience and are constantly working to improve. If you've ever thought or commented on an article with sentiments similar to the real member comments above, you too might be wondering why we consistently feature average-sized or even thin models in our article and blog images. We're not ignoring your feedback—the root cause is actually a bigger problem with stock photos in general and it is one that we struggle with regularly.
Posted 7/17/2017 12:00:00 AM By: Jen Mueller : 197 comments 31,486 views
Read More ›
Helen Keller said it best: "Walking with a friend in the dark is better than walking alone in the light." The road to a healthy lifestyle is filled with ups and downs, but having the support of friends to celebrate your victories and lean on when times are tough makes the journey much easier to navigate.

The SparkPeople Community is full of members who have formed special bonds as they work toward their goals together. Whether they meet for coffee once a week, go on group vacations or just check in on the site regularly, these relationships help define their success. Why go it alone, especially when you don't have to?

Bonds forged through message boards, SparkTeams and our Community Feed happen every day, and, for many, those supportive networks are the glue that holds their ultimate dreams together. Through thick and thin, good days and bad, scale victories and weight-loss plateaus, these six stories from the SparkPeople Community will inspire you to believe in the power of friendship. After all, there's a reason people say this community is unlike any other.
Posted 6/8/2017 12:00:00 AM By: Jen Mueller : 103 comments 19,505 views
Read More ›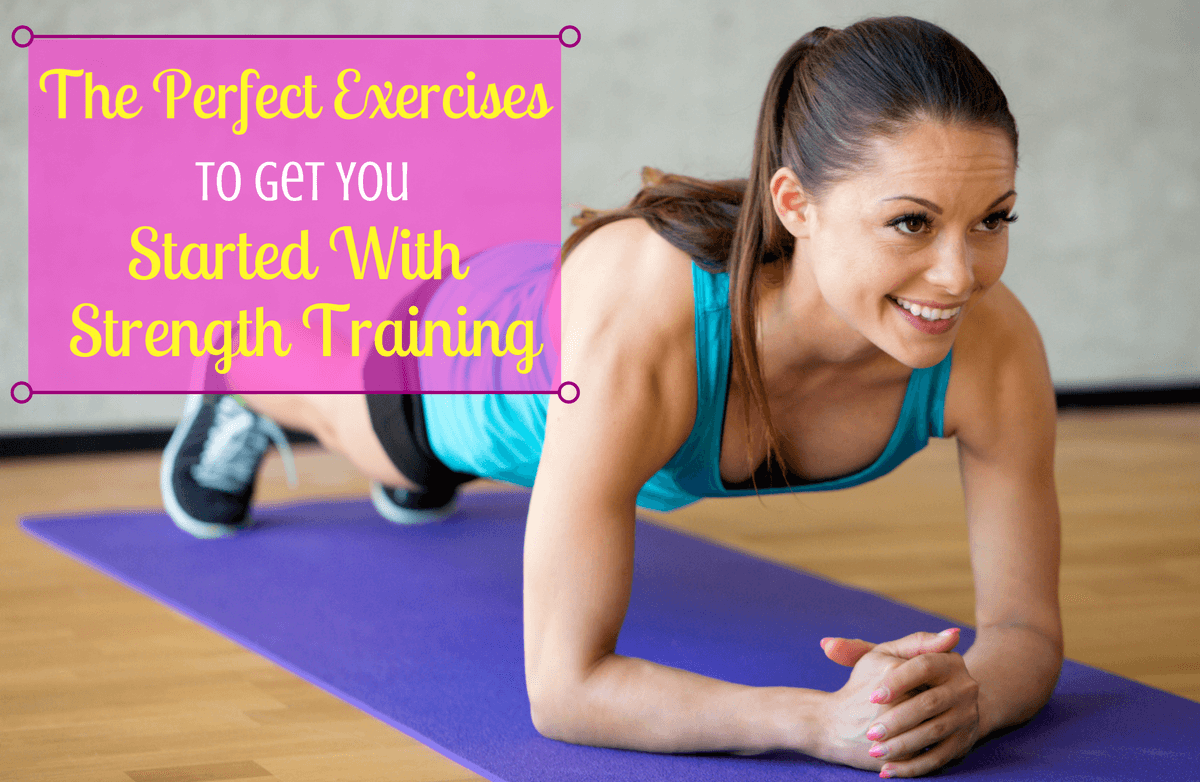 You know that strength training is an important part of any well-rounded fitness program, but somehow it hasn't made it into your routine just yet. You've been having that reoccurring nightmare where you finally decide to try the weight room at the gym, only to be met with a room filled with experienced and toned lifters whose heads all turn and stare, judging you as you walk through the door. Although this nightmare is more fantasy than reality, the weight room can still be an intimidating place.

For many, the fear of the unknown is what keeps them from lifting weights. How heavy should weights be to start? What kind of moves should I be performing? How do I know if my form is correct? Is that guy with the massive biceps judging me? The good news is that you can get an effective strength workout, right in the comfort of your own home, with an audience of just yourself. Creating a balanced routine that targets all of your major muscle groups is easier than you might think.
Posted 3/24/2017 12:00:00 AM By: Jen Mueller : 172 comments 202,523 views
Read More ›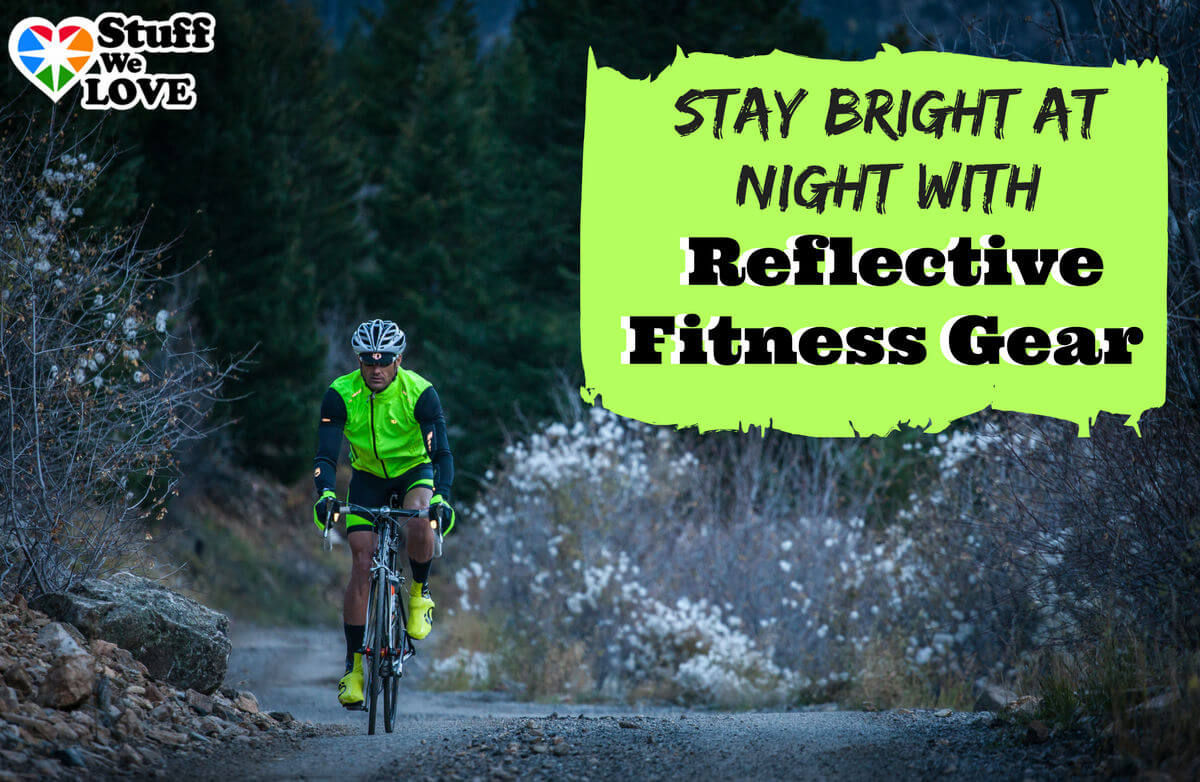 One of my favorite times of day to run is in the early morning before the rest of the world wakes. It's quiet and gives me time to think before the craziness of my day begins. I prefer to run when the sun is already up, but at certain times of the year, that becomes more difficult. When I do head out in the dark, my first priority is safety. Although I never assume that cars can see me, I try to make myself as visible as possible.

I hear of too many runners, walkers and bikers out with no lights, no identification, wearing dark colors and expecting that everything will be fine and that cars will gladly move out of their way. Accidents happen all the time, but you can reduce the chances they will happen to you. Here are some of the products I recommend to help you stay safe and visible when exercising in the dark.
Posted 3/16/2017 12:00:00 AM By: Jen Mueller : 94 comments 48,235 views
Read More ›
Spend a little time on our site, and it won't take long to discover that our positive and supportive Community is unlike any other. That's why we're excited to launch a new feature, designed to help you celebrate success, get a boost of support when times are tough and engage more easily with other members just like you! Did you know that SparkPeople members who are active in the Community tend to lose more weight than those who try to go it alone? This new feature can help you reach your goals, all while having fun along the way.

The Community Goal Feed (found on your Start page or homescreen) is a place to post updates and photos, share your goal progress and tell others a little more about yourself! Here are the features the Community Goal Feed has to offer in more detail:
Posted 3/9/2017 10:00:00 AM By: Jen Mueller : 405 comments 118,517 views
Read More ›
What if there were a place you could go to meet people who not only have similar interests as your own, but also could offer support and comradery as they worked toward their own healthy living goals right alongside you? The power of community and support groups cannot be understated and, lucky for you, there is a place in the SparkPeople Community where you can find all of these things and more. Whether your goal is to conquer emotional eating, learn more about photography, find others with similar weight-loss goals or meet people from your city, there's a SparkTeam for that.
Posted 2/7/2017 12:00:00 AM By: Jen Mueller : 16 comments 25,479 views
Read More ›
Read More Entries ›