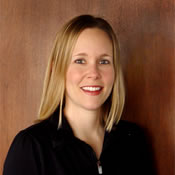 SparkPeople Community Director and Fitness Coach

Jen Mueller left her first career in corporate finance to earn a master's degree in health education. She is a busy mom of four and holds a number of fitness certifications (including ACE's Health Coach, Personal Trainer, Medical Exercise Specialist and Behavior Change Specialist). She is passionate about helping people reach their health and fitness goals. In her spare time, Jen loves running, kickboxing and spending time with her family. Jen enjoys blogging about raising healthy children and how small behavior changes can impact health and quality of life.
Read More of Jen's Blogs: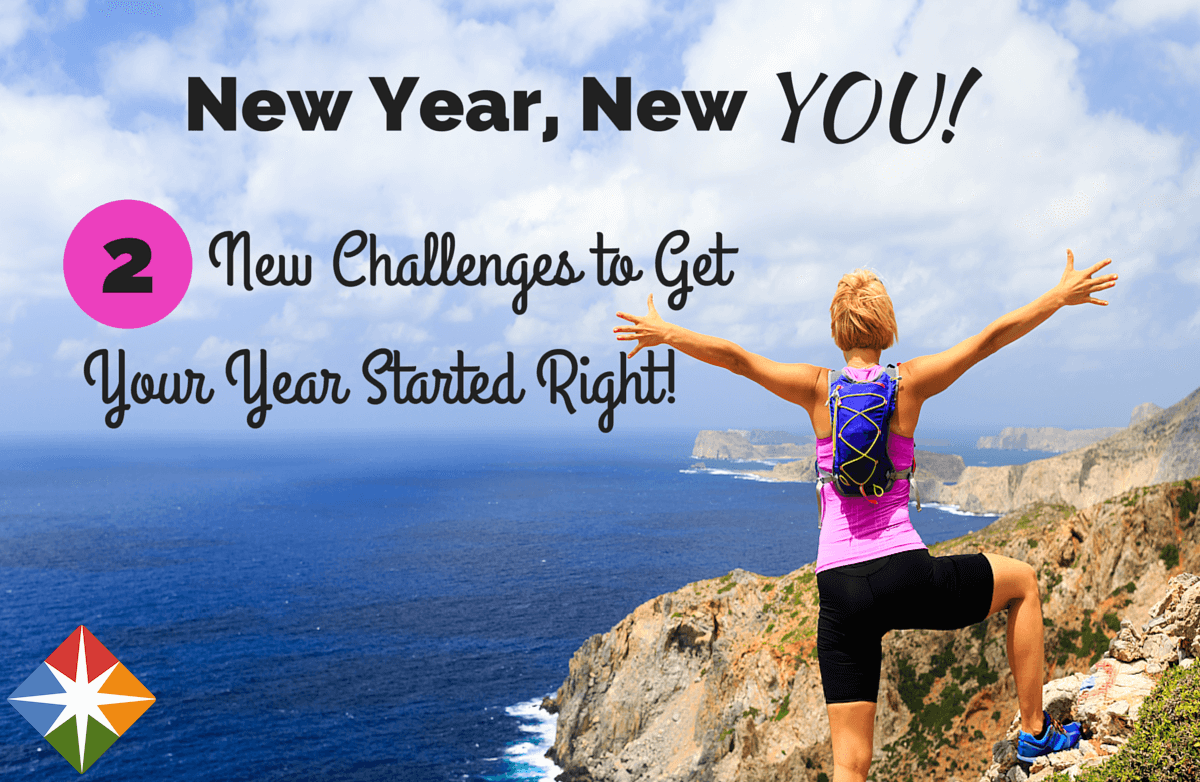 By now, you probably have your New Year's resolutions planned out and ready to go. If you feel like you need a little extra help to make sure this is the year your healthy-living goals become a reality, we've got the assist right here. We are very excited to introduce two brand, spanking new challenges, designed to help you get your New Year started on the right foot!
Posted 1/1/2016 12:00:00 AM By: Jen Mueller : 20 comments 93,076 views
Read More ›
Each month you earn at least 300 SparkPoints by doing various activities on the site, you're automatically entered into a drawing for a chance to win a $100 Amazon gift card or one of 5 Spark Activity Trackers. You can find more details on the contest rules here.

Each month, we'll update this blog with the winners, so keep checking back to see who's won! (If you are a winner, we will also contact you via email.) Good luck!

January, 2016

Amazon winner:
KACIE209

SAT winners:
TARTLESCAPRI
CZARINA98
HAVENPEACE
HOPEFUL215
ASTRONGNEWME

December, 2015

Amazon winner:
ARTISTICGRL

SAT winners:
MOJIATA
CRKREKEL
GOTTARUN26
JAPERS1
MARGOTB822

November, 2015

Amazon winner:
ROOMINATOR

SAT winners:
MLKDUD
MUSICMUSTPLAY
ELENNARE
MELITAG
PORTHOS75

October, 2015

Amazon winner:
ABUNNA

SAT winners:
ROLLAND
WMORGAN
CANTATA
LCJNMO1
CHELLIEB

September, 2015

Amazon winner:
KMD121
SAT winners:
XRAYLADY65
CONCHA77
EUSTIS525
OREGONTHEA
LYRICCA

Posted 11/11/2015 12:00:00 AM By: Jen Mueller : 5 comments 16,739 views
Read More ›
As both temperatures and leaves continue to fall, you may have noticed grocery and liquor stores stocking up on a large variety of seasonal alcoholic drinks, including many types of hard cider. Once a niche ruled by Woodchuck and Strongbow, a quick Wikipedia search now lists more than 130 cider brews in the market and growing. Like it or not, seasonal brews are here to stay. According to IRi, a Chicago-based market research firm, cider sales grew 75 percent from November 2013 to November 2014, making it the fastest-growing beverage in the beer and flavored malt industry.
Posted 11/5/2015 12:00:00 AM By: Jen Mueller : 17 comments 31,711 views
Read More ›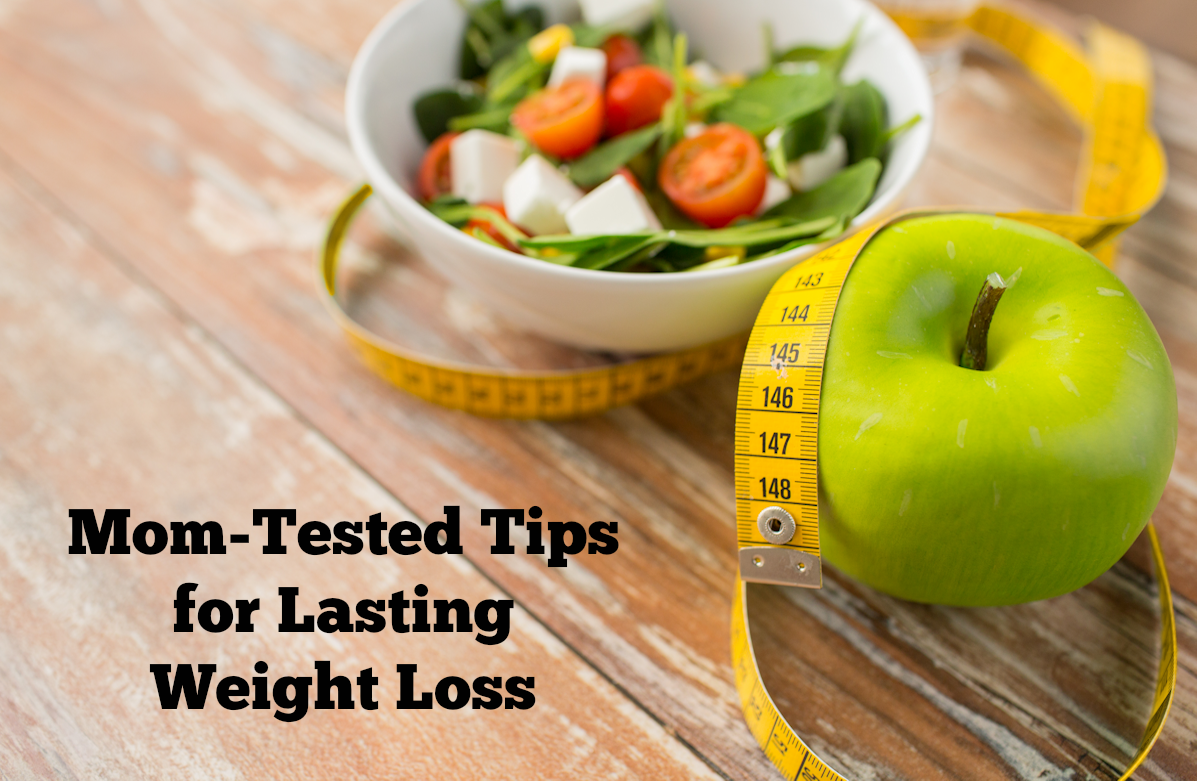 Anne Marie (ANNIEONLI) recently attended the M2Moms Conference in New York City with members of the SparkPeople team. She shared her success story with the 300 attendees, and now we want to share her story with you!
Posted 10/14/2015 12:00:00 AM By: Jen Mueller : 15 comments 46,802 views
Read More ›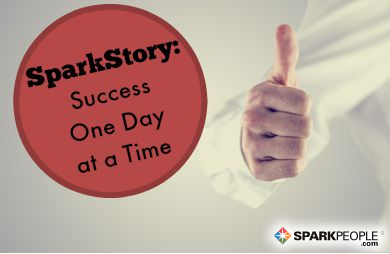 This blog is a featured "SparkStory", one of the classic posts from our members that provides support, encouragement and inspiration to the SparkPeople Community.
POSTER:
PORITA
I found SparkPeople in 2011 after weighing in at the doctor's office and realizing how out of control my weight had become. After lots of reading and finding encouragement here, I started to take steps to improve my life. By tracking everything I ate and starting with baby amounts of exercise, I lost 20 pounds. I was excited. I finally took a picture of myself to start tracking the progress. I'm
DONE with excess weight and all the problems it causes.

Posted 8/28/2015 12:00:00 AM By: Jen Mueller : 19 comments 15,288 views

Read More ›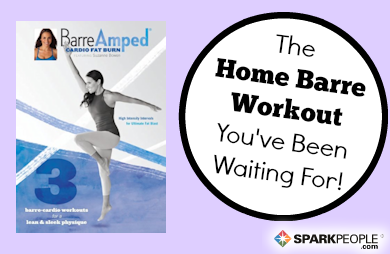 As a busy mom of four, my only time to exercise is before the kids wake up in the morning. DVDs are a regular part of my workout rotation, and I'm always looking for new ones to try. I was excited to check out the BarreAmped Cardio Fat Burn DVD to see if it's something I could add to my routine.

BarreAmped Cardio Fat Burn promises ''high intensity intervals combined with body changing barre exercises. You'll do Tabata style workouts, longer cardio intervals, low impact fat blasts and sculpting exercises to hit every main muscle.'' The DVD has 3 different workouts: extreme cardio fat burn (26 min), cardio sculpt (17 min) and cardio core (17 min), as well as a 2-minute warm-up and 12-minute cool-down stretch. So, does the workout deliver on its promise of ''extreme results''? Here's what I thought.

Posted 6/22/2015 12:00:00 AM By: Jen Mueller : 5 comments 18,551 views
Read More ›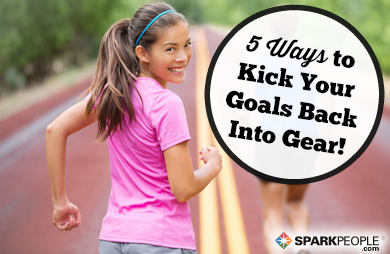 At this point, the novelty of the New Year has worn off. Hopefully you're still going strong with your healthy living goals. However, if motivation is starting to wane, don't despair! You aren't destined to fall back into old habits, or fail at those goals you set just a few months ago. There are simple ways to get back on track and refocus so that this becomes YOUR year of permanent change. Are you ready to get started?
Posted 3/5/2015 12:00:00 AM By: Jen Mueller : 18 comments 32,197 views
Read More ›
How much can you relate to the following scenario: You start every January 1st with great intentions. You've renewed your gym membership, stocked your pantry full of healthy food, tossed out all of the chips and cookies and told yourself this is it. The healthy lifestyle begins now.

Things go well for the first few days, the first few weeks or even the first month. Then slowly, the old habits start to return. You're tired of getting up an hour early every morning to head to the gym, so you hit the snooze button and begin skipping workouts a few times a week. The occasional splurge is becoming more frequent, and staying in your calorie range becomes the exception rather than the rule. Eventually, all of the hard work that began on January 1st has been undone, and before you know it, you're right back to where you started. What went wrong?!? Here are some ways to prevent history from repeating itself in 2015.
Posted 12/29/2014 12:00:00 AM By: Jen Mueller : 14 comments 26,637 views
Read More ›
I'll admit that I'm very particular when it comes to the foods my kids eat. I've learned not to be too restrictive, because it's important how to teach them to make their own choices and how to incorporate treats and other foods they love into their diets. My oldest is 8, and so far, I think we're doing pretty well. My kids don't feel deprived that they don't eat fast food on a weekly basis, and they don't mind when I add kale or other leafy greens to their favorite smoothies.

I always assumed that school would be a place that would support my healthy eating efforts. What I've found is actually quite the opposite: by far, school is where my kids get the most junk food.
Posted 12/26/2014 12:00:00 AM By: Jen Mueller : 17 comments 15,352 views
Read More ›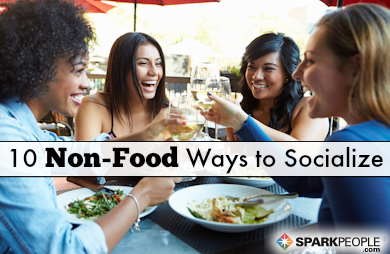 If you're someone who likes to go out frequently with family and friends, you know that most outings revolve around food. It's easy to say "Hey, let's meet for lunch!" or "Want to join me for a few drinks after work?" Whether you've just started making improvements to your diet or you've stuck to a healthy eating plan for years, you know how tempting these situations can become. Your friend orders a plate of French fries and you start munching on them without even realizing, or your mom asks if you want to split a dessert you weren't planning on ordering. In most cases, it's best not to avoid these events completely. Avoidance can help you stick to your plan, but it's not a long-term solution. Eventually you're going to be in situations where food is involved, so you have to learn how to deal with temptations. This helps change your new habits into permanent lifestyle changes, instead of a "diet" that you are on and off periodically.

Although it's certainly possible to stay on track with your diet in social situations, sometimes it's nice to have alternatives that don't revolve around food. If it's your turn to make the plans, choose something fun and different! You might find that one of the activities below sparks a new way to socialize with those you love.
Posted 12/22/2014 12:00:00 AM By: Jen Mueller : 4 comments 30,901 views
Read More ›
I will never forget the day one of the dads at school came up to me and said ''We've been thinking about having a fourth, especially after watching you. You seem like you really have it together, you're relaxed about having four kids and you just kind of go with the flow.'' I told him that was the most hilarious thing I'd ever heard in my life, because it couldn't be further from the truth. ''Go with the flow'' is not a term anyone who really knows me would use to describe my personality. It made me realize that appearances are not always what they seem. I'm the first to admit that most days, I'm just trying to keep my head above water. I'm busy, I get stressed out easily, and I wish I could find better ways to relax. At the end of the day, I'm doing my best, and that's all I can ask of myself.
Posted 12/15/2014 12:00:00 AM By: Jen Mueller : 23 comments 27,040 views
Read More ›
At this point in the year, holiday parties and special events are in full swing. It makes this time of year especially hectic, with many of these activities likely revolving around food. Is it possible to stay on track with your eating plan when you're surrounded by temptation and have no clue what's in the dish someone else has prepared? Is it possible to stay on track with your fitness plan when you've got other commitments and can't attend your regular gym class? The answer is ''yes''! Just like anything else, if you make your health a priority, you'll find the time and motivation to exercise and make good food choices. Here are some simple tips to help you stay focused this holiday season.
Posted 12/12/2014 12:00:00 AM By: Jen Mueller : 7 comments 16,153 views
Read More ›
Can you believe it's already that time of year again? It seems like the holiday season approaches more quickly each year. Before you know it, the malls will be filled with last-minute shoppers scrambling to find parking spaces and gifts for their loved ones. If you're like me, searching online from the comfort of your own home is an easy and less stressful way to shop. Considering giving the gift of health this year? Here are some ideas in a variety of price ranges to get you started.
Posted 12/6/2014 12:00:00 AM By: Jen Mueller : 1 comments 17,862 views
Read More ›
You often hear people talk about how having kids changes your entire life. I have to agree, having been through it more than a few times over. I have four children ranging in age from nine months to seven years, and although they are exhausting, they are equally wonderful. Pregnancy was never a walk in the park for me, but I tried to do all of the right things--eat a healthy diet, exercise regularly and gain a healthy amount of weight. Because of this, I assumed it would be pretty easy for me to bounce back into shape after baby arrived. While that's been true to a certain extent, there have definitely been some surprises along the way.
Posted 8/26/2014 12:00:00 AM By: Jen Mueller : 18 comments 82,282 views
Read More ›
As summer starts winding down and back-to-school shopping begins, lunch boxes and supplies might be on your list. What can you do to help ensure that your kids eat the healthy food you pack instead of trading it for chips and cookies--or even throwing it away? There are lots of cool accessories to make lunchtime more exciting. Looking for ideas to turn boring carrot sticks into a food they won't want to turn down? Here are some of our picks to brighten up lunch and make healthy eating fun!
Posted 8/18/2014 12:00:00 AM By: Jen Mueller : 5 comments 36,014 views
Read More ›
‹ Back
Read More Entries ›