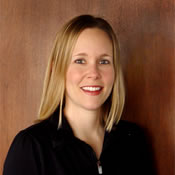 SparkPeople Community Director and Fitness Coach

Jen Mueller left her first career in corporate finance to earn a master's degree in health education. She is a busy mom of three and holds a number of fitness certifications (including ACE's Health Coach and Advanced Health and Fitness Specialist). She is passionate about helping people reach their health and fitness goals. In her spare time, Jen loves training for marathons (crazy, huh?) and spending time with her family. Jen enjoys blogging about raising healthy children and how small behavior changes can impact health and quality of life.
Read More of Jen's Blogs:
For anyone looking to lower their risk of diabetes and heart disease, an increase in physical activity is a common prescription from doctors. But often the advice ends there and patients are left asking themselves, "How much additional exercise do I need?" and, "What kinds of activity should I be doing?"

A recent study shows that even moderate increases in physical activity can have a big impact on your risk for certain diseases.
Read More ›