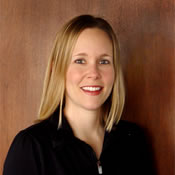 SparkPeople Community Director and Fitness Coach

Jen Mueller left her first career in corporate finance to earn a master's degree in health education. She is a busy mom of three and holds a number of fitness certifications (including ACE's Health Coach and Advanced Health and Fitness Specialist). She is passionate about helping people reach their health and fitness goals. In her spare time, Jen loves training for marathons (crazy, huh?) and spending time with her family. Jen enjoys blogging about raising healthy children and how small behavior changes can impact health and quality of life.
Read More of Jen's Blogs:
I've noticed a popular trend this year among friends who have children. A common New Year's Resolution I heard other moms talking about was to feeding their families fewer processed foods. This has been one of my goals for quite some time, but I know from experience that it's not very easy. One reason it can be difficult to feed your kids healthier foods is that you get different recommendations about the "right" and "wrong" things to eat depending on where you look. Your doctor says one thing. The doctor on TV says another. SparkPeople's dietitians recommend certain strategies. And those tips might conflict with what your best friend has tried successfully.

According to a new national survey, moms will be making changes to their food-buying decisions over the next year, and looking to more non-traditional sources for advice. When it comes to food and nutrition, "Moms place higher priority on the opinions of bloggers and peers than that of experts like doctors and dietitians," according to the survey results. This stood out to me; it seems we trust one another more than the people we've been told to trust as "experts" all these years. So who do you trust more?
Read More ›