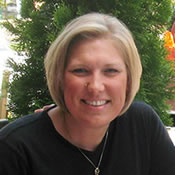 SparkPeople Healthy Eating Expert and Community Director

Tanya Jolliffe stays busy balancing work, family, healthy living and volunteering. Tanya earned her dietetics degree, completed a dietetic internship and served as a clinical dietitian in several Cincinnati hospitals before joining SparkPeople. With more than 20 years of nutrition education experience, she never tires of helping people understand the role nutrition plays in reaching their quest to live a healthy lifestyle. Like many of SparkPeople's members, Tanya copes with the influences of medical conditions on her health. Her personal experiences over the last decade fuel her passion to help and encourage others to live their healthiest lives while dealing with medical issues. In addition to her blogging, she also serves as a Community Director for SparkPeople.com, BabyFit.com and SparkTeens.com. Tanya is a member of the American Association of Diabetes Educators and helped edit the e-book The 8-Week Diabetes Weight Loss Challenge. On the home front, Tanya and her husband enjoy hanging out with their two children, working on home improvement projects and serving in their community through a variety of volunteer activities.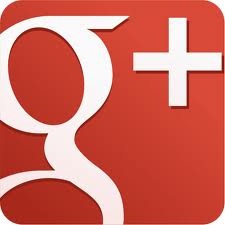 More from Tanya: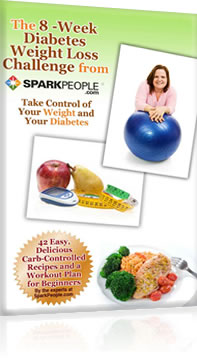 The 8-Week Diabetes Weight Loss Challenge from SparkPeople
Read More of Tanya's Blogs: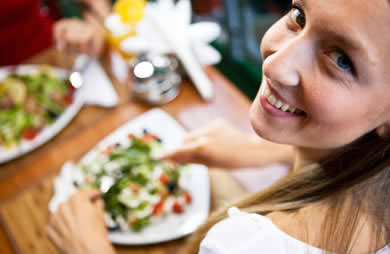 McDonald's has begun posting calorie information on restaurant menu boards and highlighting items under 400-calories to help people make healthier choices when eating away from home. Other restaurants are choosing to wait for the FDA to set final guidelines before posting calorie information as mandated by the Affordable Care Act.

With such a large number of high calorie choices available in restaurants, will any of this really make a difference? If you believe the information produced by a leading market research company that tracks consumer foodservice choices, calorie information availability on menu boards will likely not influence order selection on a long-term basis.

There is now a new way for diners to enjoy food in a correct portion size and limit calories while also helping others. But would you be willing to receive a smaller portion while paying the same price?

Read More ›