Nancy Howard
SparkPeople Member and Certified Running Coach

Nancy Howard has a degree in nursing. Her mission is to help others learn the process of living a healthy lifestyle and to let them know it is never too late to start. An avid runner, Nancy has competed in more than 100 road races since 2006, including 12 half marathons and Hood to Coast Relay--the largest in North America. She has lost 80 pounds--and kept it off--since joining SparkPeople in 2005. In 2009, she achieved two amazing goals: She became a Runners Club of America Certified Running Coach and ran the Chicago Marathon. She wants to inspire the world and let everyone know you donít have to be an Olympian to run.
Read More of Nancy's Blogs: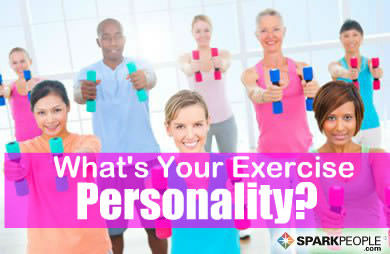 Up until seven years ago when I discovered my passion for running, I, like many of you, found myself doing all that I could to meet my calories burn goal by the end of the week. When I first began my journey to healthy living, getting on the elliptical for just 10 minutes at a time was a challenge. But over time I no longer had the motivation to get on it each morning to log-in my 60 minutes of activity. The elliptical was no longer a challenge for me. I began to despise my workouts even though I knew of the benefits. I needed something new to change up my exercise routine.

Having vowed I would never give up my quest for healthy living, I joined a gym not too far from my home. In the beginning it was so much fun. I was exposed to so many new and exciting things; everything from new cardio equipment, to weight machines, free weights, even spinning, yoga and Pilates classes. I was like a kid in a candy store. Every day allowed me the opportunity to try something new. But even with all the exposure to new things, I soon found my motivation waning after a few short months. I started viewing exercise as a punishment.

This is when I decided to give running a try. I love being outside and I love a good challenge. I love competing against myself. Running fits all the criteria that best suits my personality which is why I believe I am still running after all these years.
Read More ›