Stepfanie Romine (SP_STEPF)
SparkPeople Editorial Director

SparkPeople editor Stepfanie Romine is a writer, blogger and certified yoga teacher who has lived--and cooked--on three continents. As SparkPeople's Editorial Director, she wears many hats: editor of SparkRecipes.com, co-producer of SparkPeople Radio, and co-author of two SparkPeople books among them.

A former newspaper reporter, she's a bookworm who learned to love fitness as an adult. In addition to healthy green living and from-scratch cooking, her passions include learning new languages, running on trails, and teaching and practicing Ashtanga yoga. A certified Ashtanga vinyasa yoga teacher since 2009, Stepfanie tries to promote kindness in all she does and loves sharing stories about people and their passions. She lives a simple, quiet life in the North Carolina mountains.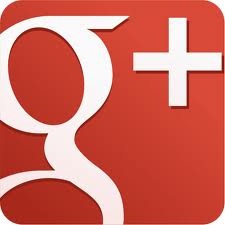 More from Stepfanie:
The SparkPeople Cookbook:

Love Your Food, Lose the Weight

The Spark Solution:

A Complete Two-Week Diet Program to Fast-Track Weight Loss and Total Body Health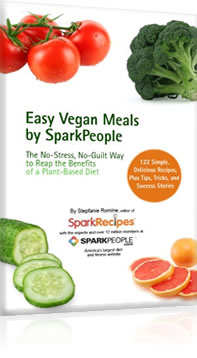 Easy Vegan Meals by SparkPeople:

The No-Stress, No-Guilt Way to Reap the Benefits of a Plant-Based Diet
Read More of Stepfanie's Blogs:
Perhaps our best and most thought-provoking roundup of links yet.

So You're Feeling Too Fat to Be Photographed... Huffington Post Women
A photographer shares poignant thoughts on what really matters when you step in front of a camera. Spoiler alert: It's not what you think!

10 Things I Want My Daughter to Know About Working Out Wellfesto
Whether you're a mom or not, don't miss this empowering list of reasons why exercise is about so much more than aesthetics.

Modern Moms Aren't as Busy as 1960s Moms Were The Atlantic
According to a new report, moms today are busy and feel like they don't have a moment to spare. However, most spend more time watching TV or using the Internet than they do on housework, playing with kids, and exercising combined.

Caroline Berg Eriksen, Fitness Blogger, Causes Stir With Selfie 4 Days After
Giving Birth Huffington Post Parents
A fitness blogger posted a pic of her postpartum belly that's so toned and flat, it's raising eyebrows. What is your reaction to stories like these?

Why a Brisk Walk Is Better NYT
No matter the pace, walking is a good workout, but a new study says that in order to reap many of the health benefits, most of us need to pick up the pace. Slow walking just isn't going to deliver the same results.
Read More ›