Stepfanie Romine (SP_STEPF)
SparkPeople Editorial Director

SparkPeople editor Stepfanie Romine is a writer, blogger and certified yoga teacher who has lived--and cooked--on three continents. As SparkPeople's Editorial Director, she wears many hats: editor of SparkRecipes.com, co-producer of SparkPeople Radio, and co-author of two SparkPeople books among them.

A former newspaper reporter, she's a bookworm who learned to love fitness as an adult. In addition to healthy green living and from-scratch cooking, her passions include learning new languages, running on trails, and teaching and practicing Ashtanga yoga. A certified Ashtanga vinyasa yoga teacher since 2009, Stepfanie tries to promote kindness in all she does and loves sharing stories about people and their passions. She lives a simple, quiet life in the North Carolina mountains.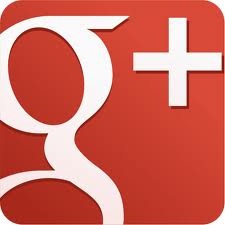 More from Stepfanie:
The SparkPeople Cookbook:

Love Your Food, Lose the Weight

The Spark Solution:

A Complete Two-Week Diet Program to Fast-Track Weight Loss and Total Body Health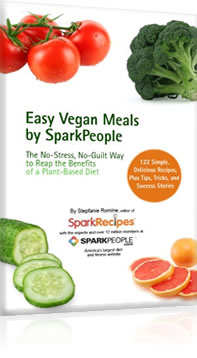 Easy Vegan Meals by SparkPeople:

The No-Stress, No-Guilt Way to Reap the Benefits of a Plant-Based Diet
Read More of Stepfanie's Blogs: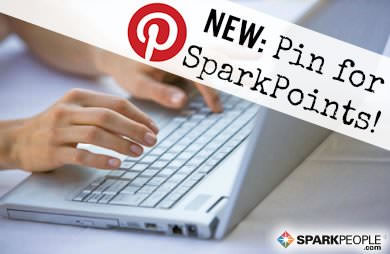 You might have already known that by "liking" a SparkPeople article or tweeting it, you could get up to three points per day. Now, we are offering the option of "pinning" for those points. If you click the "Pin It" button on any piece of SparkPeople content (still up to three per day), you will be awarded one SparkPoint. (See all eligible SparkPoints tasks here.) To receive your points, be sure to click the "Pin It" button on the share bar at the left of any page.

We think that sharing your favorite SparkPeople content on social media is one of the best ways to "Spread the Spark" and help us help you get healthy for free!
Thanks for your support, and let's start pinning! (And don't forget that the healthy living inspiration doesn't stop here--join us on Pinterest for more free support and inspiration!)
Read More ›