SparkPeople Guest Blogger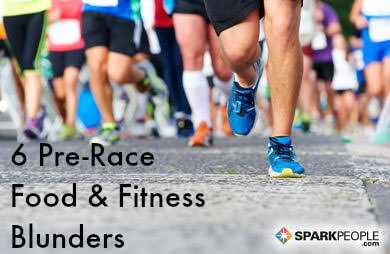 You have a race coming up—congratulations! Whether it's a 5K or a 50K, you have a lot to be proud of! To make sure your race goes off without a hitch, start here.

When it comes to race day, there are plethora of do's and don'ts to set yourself up for success. While there are a variety of expert opinions on how to approach a race, it ultimately comes down to figuring out what works for you—and trust me, I have had plenty of personal trials and errors from which anyone can learn. Here are some of the common nutrition and fitness mistakes even experienced runners make that can be detrimental during the race itself.
Read More ›