SparkPeople Guest Blogger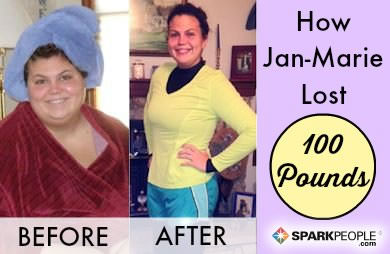 Seeing her 275-pound self on TV at a football game motivated Jan-Marie to get serious about her health. Read on to learn about her journey to an amazing 100-pound loss!

Name: Jan-Marie Ruminski
Username: BOBCATGIRL76
Amount of weight lost: 100 lbs
Hometown: Beavercreek, Ohio
Occupation: Academic Advisor
Age: 24

What was life like before your weight loss?
Looking back, I was never really an unhappy person. I loved life and had a ton of friends. But I was always aware that I was bigger than the majority of people in my life. I was involved in a ton of things in high school and college, like sports and theater, but I now realize how much my weight held me back in those areas.

What was your 'light bulb moment' that made you get serious about losing the weight?
Read More ›