SparkPeople Guest Blogger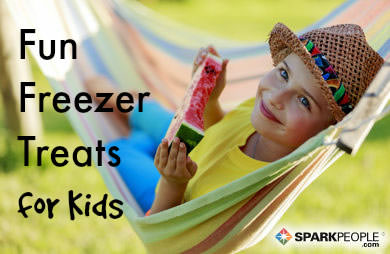 Now that summer is in full swing, you're probably looking for quick and easy ways to cool down. Although the pool and your air conditioner are the usual suspects, have you ever considered just how much of an asset your kitchen's freezer is?

Your freezer is the little culinary assistant that could—if you know how to maximize it. That doesn't mean that you should stand in front of the open freezer as the chilly air blasts you; in fact, there are ways to get your freezer working for you while you improve its energy efficiency in the process.

You can also use your freezer to make quick, healthy snacks that the kids are sure to love—just a freezer's reach away all summer long. When you have these kid-friendly freezer snacks at the ready, you have even more time to get out and enjoy the pool and do the things you'd rather do, instead of spending all summer slaving in the kitchen.

Here are some freezer-friendly foods that will keep your kids coming back for seconds.
Read More ›