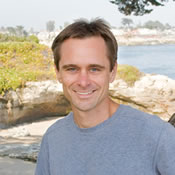 Chris "SparkGuy" Downie (SP_STAFF)
SparkPeople CEO and Founder and Motivation Expert

Chris earned his bachelor's degree in business administration from the University of Cincinnati. He started his career at Procter and Gamble, where he used proven health, goal-setting and motivation techniques to get fit, manage stress and create the fuel he needed to reach his goals. He left P&G to co-found an early Internet company, which became eBay's first acquisition. With the freedom and capital to do whatever he wanted, Chris founded SparkPeople so that he could SPARK millions of PEOPLE to get healthy and reach their goals, too. Since 2001, Chris has invested $5 million of his own money to create and operate SparkPeople.com.

Chris wrote his first book, The Spark (Hay House, 2009), which was a New York Times Best Seller. He is proud that this book was a team effort involving the resident experts from SparkPeople and its members, too. The Spark tells the inspiring account of how Chris founded SparkPeople and distills the best of the SparkPeople program, along with new strategies and secrets of success, in an easy-to-follow 28-day plan.
More by Chris:

The Spark:

The 28-Day Breakthrough Plan for Losing Weight, Getting Fit, and Transforming Your Life
Read More of Chris "SparkGuy"'s Blogs: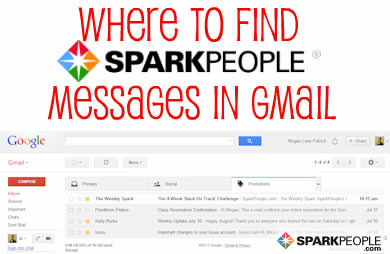 Google has recently changed the structure of Gmail so that newsletters and other messages from businesses are being filtered under a special tab called Promotions.
If you want to continue receiving your SparkPeople newsletters in your regular Inbox, you have two choices:
Read More ›