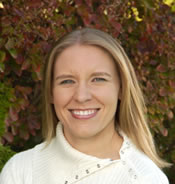 SparkPeople Community Coordinator

Denise's first introduction to SparkPeople was January 1, 2004, as a member. It took her eight months to lose 40 pounds and reach her goal weight, which she's maintained for many years thanks to regular walking, yoga, and fitness videos. Losing weight and exercising inspired Denise to change her life. She went back to school and earned a bachelor's degree in wellness at Lincoln University in Missouri and become an ACE-certified personal trainer. Now a SparkPeople employee, she helps others achieve their health and fitness goals, including the 13- to 17-year-old members of our sister site, SparkTeens.com, where Denise works as the Community Leader. At SparkPeople, you'll find her throughout the Community, answering questions, leading SparkTeams and challenges and providing support to members.
Read More of Denise's Blogs:
Summer is almost here, which means the temperature will continue to rise. Some of you may have already experienced some early summer-type heat and are already starting to get acclimated to it. As we change over to summer weather, we need to remember to take precautions when exercising in the heat.

Our bodies do a great job at cooling off in general, but it does take time for them to get acclimated to the heat as the season changes. Depending on your age, current health condition and your activity level, your body can take 2 or more weeks to acclimate to the heat. This is something to keep in mind, especially if you are feeling like your workouts are getting harder during this time of year and/or you have humidity to deal with on top of the heat.

Read More ›