Help
- Answer
I manually edited my nutrition goals to be different than what SparkPeople recommends. Why don't the meal plans follow my edited nutrition goals?
The SparkPeople meal plans will only follow SparkPeople recommended nutrition goals. If you have manually changed your nutrition goals, you will need to turn off the meal plans and use the "Add a Food" button to track your own foods to be able to see how you're doing relative to those new goals.
For more tips to use and customize your Nutrition Tracker, refer to the tutorial video below.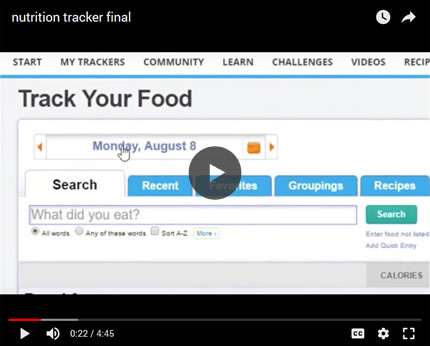 If this did not answer your question: