Help
- Answer
I edited my nutrition goals, why do they keep resetting to SparkPeople recommendations?
Your edited nutrition goals will remain in your account as long as you don't make changes to your weight goal page or your fitness goal page. Making any changes to either of those pages will reset your Nutrition Tracker settings.
For more tips to use and customize your Nutrition Tracker, refer to the tutorial video below.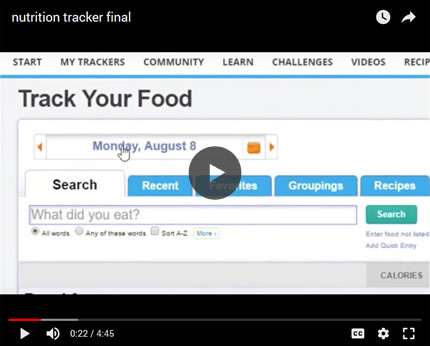 If this did not answer your question: