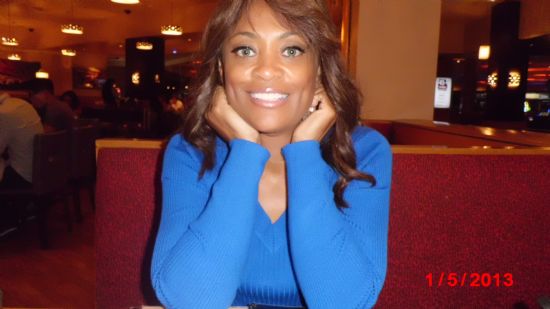 I have 6 pics in my gallery

Awards

-- My Spark Page --
8/1/14: WEIGHT GAINED FROM VACA ---LOST! YESSSSS!
7/27/14: Back from vaca in Florida with my foodie lovin self.
---------SO LET ME RESTART---------
what?? gained an entire baby in just one week--I will lose it all...God gave me the strength, I have the power and with faith and perseverance, my SPfriends support--consider it gone.

1st: Veggies, fruit: two weeks, exercise, post on SP, focus focus focus!
2nd: Take my time, do not ...
8/1/14: WEIGHT GAINED FROM VACA ---LOST! YESSSSS!
7/27/14: Back from vaca in Florida with my foodie lovin self.
---------SO LET ME RESTART---------
what?? gained an entire baby in just one week--I will lose it all...God gave me the strength, I have the power and with faith and perseverance, my SPfriends support--consider it gone.

1st: Veggies, fruit: two weeks, exercise, post on SP, focus focus focus!
2nd: Take my time, do not give in temptation

7/20/14: I will juice at least one meal. That will kick start things!
6/19/14: I so love SP. The support is incredible and immeasurable. Life's ups and downs have left me unhealthy--physically and mentally! It's time for change I'm currently juicing veggies and fruits for 30 WHOLE DAYS, studying nutrition & walking w/light weights.
WEEK 4 WEIGHT: 169.2 - JULY 18, 2014
WEEK 3 WEIGHT: 170.2 - JULY 11, 2014 (extra H20 weight)
WEEK 2 WEIGHT: 171.2 - JULY 3, 2014
WEEK 1 WEIGHT: 170 - JUNE 25, 2014
START WEIGHT: 177 - JUNE 19, 2014

-+-+-+-+-+-+I appreciate your support!-+-+-+-+-+-+


Current Status:


SparkFriends

SparkTeams



My Ticker:
current weight: 172.0


Recent Blogs:

Profile


Member Since: 6/20/2014

SparkPoints: 3,463

Fitness Minutes: 3,387

My Goals:
--- Lose between 25 and 35 pounds

--- Read / Learn / Read more



My Program:
I watched Fat, Sick and Nearly Dead about a year ago and the idea of juicing has been mulling around in my head ever since (The movie is a must-see). My short term program to meet my weight loss goal will be 30 days of juicing/feasting, learning as much as I can about transitioning to healthy lifestyle/eating and, of course, light cardio...

ACTION:
WEIGH MYSELF EVERY WEDNESDAY

Personal Information:
I'm in my late 40s, live on the outskirts of Atlanta, Ga; grew up in sunny Southern California.

I have been blessed with 3 beautiful, caring and loving children (19, 17 & 8). I'm at about a 45% insanity level

BA - Psych / Supply Chain Mgmt professional / SSGB Certified

Currently on a leave of absence from work - reconditioning & rejuvenating!

Haven't hiked much this past year but I love it, traveling and being outdoors when I can.

My blogs will slowly tell my story.

I've learned to love to laugh at funny jokes--not at people. I STAND IN MY OWN TRUTH - 2014

Other Information:
I am one of those people who remembers how a person made me feel rather than their name. Unapologetic, it's a fact

Profile Image