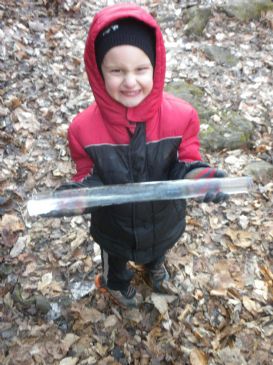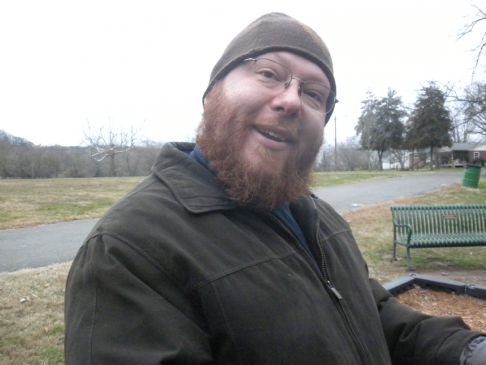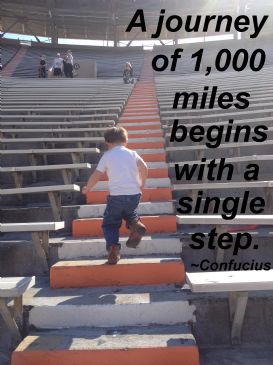 I have 44 pics in my gallery

Awards

Caring for myself so I can better care for my family!
I have a wonderful son and a loving husband, and I want to enjoy our lives together.

:-) :~) :~) :~) :~) :~) :~) :~) :~) :~) :~) :~) :~) :~) :~)

September 2011:

I have gained & lost weight my entire life. I first became overweight at age 8. Morbidly obese by my teen years. Shed weight only to regain plus more over the years. After I had my son, I realized I had to make a change. My son's 2nd birthday was in August, and I want to be here for his high ...
I have a wonderful son and a loving husband, and I want to enjoy our lives together.

:-) :~) :~) :~) :~) :~) :~) :~) :~) :~) :~) :~) :~) :~) :~)

September 2011:

I have gained & lost weight my entire life. I first became overweight at age 8. Morbidly obese by my teen years. Shed weight only to regain plus more over the years. After I had my son, I realized I had to make a change. My son's 2nd birthday was in August, and I want to be here for his high school graduation and beyond. I want life!

so...................
I am not going to think about weight at all. Every time I try to lose weight, I get obsessed by the scale or measurements. When I don't lose weight quickly or have a slip up, I give up on myself. This time, I'm only thinking about fitness. I'm starting the SparkPeople 5K Team and will celebrate fitness, not weight loss. Champion health not a smaller pant size. I'm ready to go!!

Update, Nov. 5, 2011:
Finished the Trick or Trot 5K in 47 minutes, 57 seconds. Way to go, me!! :~)

Current goal is 30 minutes of walking / aerobic movement 6 days a week for November Lose a Dress Size Challenge on the Goonies sparkteam. :-) Feeling great & ready to go!!!!
:~) :~) :~) :~) :~) :~) :~) :~) :~) :~) :~) :~) :~) :~)

Update, Jan. 13, 2012:

Finished the Goonies challenge that lasted thru December. yay!

Current goal is 5K under 45 minutes on April 1st with my dad, sister, & brother in law. Vroom, vroom!!

I have also started to weigh myself once a month as part of the MOTIVATE challenge on the Done Being a Fat Girl Team. The weigh ins have been manageable emotionally for me, and I don't find myself obsessing, so I feel okay about it, overall.
:~) :~) :~) :~) :~) :~) :~):~) :~) :~) :~) :~) :~) :~):-)

Update, March 6, 2012:

A week or two after the above update, I felt the onset of depressive symptoms. I am starting to emerge on the otherside of the blue wave, and look forward to spring, as the flowers bloom and my mood continues to improve.

I managed to get 500 fitness minutes through the thick of the depression. I refocused last week on the April 1st 5K. I'm ready to go, go, go!!! I also did water zumba for the first time yesterday. The social aspect was very uplifting for me, and the class itself was fun yet good cardio, too.

In the land of nutrition, I circled back to sparktracker. The 10 minutes I take to enter my food has helped me the past 2 weeks. I am better able to be accountable for the food I eat. I wish there was an emotion tracker to use on the food page for emotional eating. That would be neat!

And lastly, to the scale. I circled back around to no weigh ins. The challenges that were scale dependent ended up stressing me out more than motivating me. The Wookie has hidden the scale, and for that, I am thankful. It's nice to think about how much fun my workout was rather than how many calories I burned.
:~) :~) :~) :~) :~) :~) :~) :~) :~) :~) :~) :~) :~) :~) :~) :~) :~) :~)

Update, June 2, 2012:
I have been consistent & steady with my exercise since emerging from depression. I had a few off weeks but bounce back to exercise quickly. It makes me FEEL so much better; I consider it therapy & personal preservation. I want to be around in 30 years to see possible grandchildren. I want to celebrate my 50th wedding anniversary!

I finished the April 1st 5K under my goal time of 45 minutes. I clocked in at 44 minutes, 51 seconds. woo hooooo!!!!!! The energy of this race was amazing. It was a wonderfully invigorating experience.

I did a very informal 5K on May 19th and made it to the 44 minute boundary. WOOOO HOOOOO!!!!! It was a charity race that focused more on the "Fun Walk" with moms & strollers. I was one of maybe 10 racers, and I was the only obese person. I was the last finisher, but I managed to keep a few people in sight through the race. I made my goal time of 44 minutes and represented for fat girls everywhere, lol!

I started to meditate about a month ago, and I've noticed I'm better able to simply be with my feelings instead of eating to smother them. My mantra while meditating is: "I want to be free from binging. I am worth it."

I remind myself that each day & each meal offers opportunity to choose the healthy option. A misstep at breakfast can't ruin my day unless I allow it. Persistence, not perfection!!!!!!!!!!!!!!!!
:~) :~) :~) :~) :~) :~) :~) :~) :~) :~) :~) :~) :~) :~)
February 27, 2013 update:

I have very slowly shedding weight since last September. I have had a lot of trouble accepting my weight shedding success which causes guilty feelings and binges. I have also been persistent, commited to exercise and somewhat consistent with staying in calorie range. I have shed 10 pounds or so since my 1 year resparkversary in September.

I also volunteering to colead the fun Four Seasons Challenge sparkteam. The move to spark leadership caused a bit of stress, but now I have become accustomed to the role and enjoy it a lot. Near daily posting on sparkteams helps me stay on the sparktrail. My wonderful sparkfriends give me love, understanding and kudos for a job well done. I am so grateful for sparkpeople and my sparkfriends.

Yes, the weight shedding has slowed a bit, but I'm very optimistic for my future. I know it may take years to shed the 100+ extra pounds on my frame. And that is ok. I am worth the effort.

I am worth life.
:~) :~) :~) :~) :~) :~) :~) :~) :~) :~) :~) :~) :~) :~)

December 31, 2013:

I completed the Knoxville Half Marathon on April 1, 2013. Since the race and quitting my job to start my own business, I have experienced some major depressive bouts and regained most of the weight.

I had many half hearted reboots through the summer and fall. On December 1st, I moved my focus from wogging to yoga. I am with Isaac more and therefore have less time to hit the trails. Yoga fits nicely into my day and helps calm me.

Going into 2014, I am truly focusing on health and not the scale. The scale will reflect my inner state. Conquering the self sabotage tendencies are essential because I will never maintain the weight shedding without loving myself.

2014 = Holistic Engaged Active Loving Thankful Honor
HEALTH

:~) :~) :~) :~) :~) :~) :~) :~) :~) :~) :~) :~) :~) :~)


SparkFriends

SparkTeams



Interact with -STARRYEYED-







Recent Blogs:

Profile


Member Since: 10/2/2006

SparkPoints: 54,152

Fitness Minutes: 47,548

My Goals:
Taking time to take care of myself. Isaac will benefit from a healthier mom. :~)
(in progress) :~)

5K on October 31, 2011 = 47 minutes, 57 seconds. woo hoo!

5K in Knoxville with my dad, sis & BIL, April 1, 2012 = 44 minutes, 51 seconds. Yay & Yipppeee!!!!

Birth & Women's Center 5K on May 19, 2012 = 44 minutes. yay!!

10K in Nashville with SIL & BIL, July 4, 2012 = 106 minutes. sooooo hot!

Color Me Rad 5K in October completed with DS & DH. Fun!!

2012 Trick or Treat Trot = 42 minutes! woot de woot!

Thanksgiving 2012 8K with BIL & SIL = 70 minutes, 10 seconds. Awesome!!!!

Santa Hustle 5K, Dec. 9th = 40 minutes, 40 seconds. Huzzah!!

Strawberry Plains 10K, Feb. 9th, 2013 = 1 hour, 26 minutes. yippee!

Knoxville Half Marathon, April 7, 2013. FINISHED!!!!

Dogwood Classic 5k, April 27, 2013 = 40 minutes, 29 seconds. oh yeah!!!

2 mile fun walk Thanksgiving 2013 = complete!

My Program:
HEALTH

Holistic
Engaged
Active
Loving
Thankful
Honor

2014 program is a balanced approach built on foundation of 10 minutes of daily yoga.

Goal of 5,000 daily steps. Annual goal of 1,825,000!

Biweekly ST with Wookie and Man Cub





Personal Information:
I am married to my Wookie, my fabulous husband of 11 years. We have one son, Man Cub, and one cat, Bast.

Other Information:
background art by Nora Aslan

***Quotes***

"To be truly prepared for something, one must actually expect it. One cannot be prepared for something while secretly believing it will not happen" ~ Nelson Mandela, Long Walk To Freedom.

"Promise me you'll always remember: You're braver than you believe, and stronger than you seem, and smarter than you think. Christopher Robin to Pooh" ~ A.A. Milne

"Worrying does not empty tomorrow of its troubles…. it empties today of its strength."

"Think highly of yourself because the world takes you at your own estimate."

"Optimism is the foundation of courage."

"Unless someone like you cares a whole awful lot, nothing is going to get better. It's not." ~Dr. Seuss, The Lorax

"You are responsible for your life, and doing the best at this moment puts you in the best place for the next moment." ~Oprah Winfrey


Profile Image