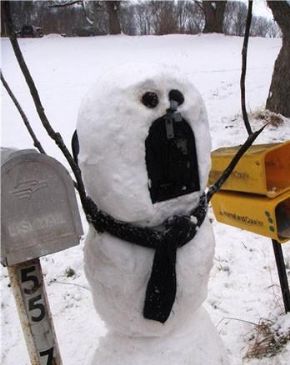 I have 50 pics in my gallery

Awards

.help! I'm being held captive inside this fat! Oh, wait, I have the key right here....
~~or is it one of those harrypotter things, with wings???
~~~
This Halloween there's something new!
A sweet surprise that's called a "Boo".
A friendly "goblin" left it here
To spread a little "ghostly" cheer.
It's not a fright; it's not a scare,
it's just a secret smile to share.
To get you in the Halloween mood,
you've officially now been "boo'd".
It's your turn, now you're the one
to pass along some "spooky" fun, ...
~~or is it one of those harrypotter things, with wings???
~~~
This Halloween there's something new!
A sweet surprise that's called a "Boo".
A friendly "goblin" left it here
To spread a little "ghostly" cheer.
It's not a fright; it's not a scare,
it's just a secret smile to share.
To get you in the Halloween mood,
you've officially now been "boo'd".
It's your turn, now you're the one
to pass along some "spooky" fun,
To friends who'd love a special "treat",
And let them know you think they're sweet!
'Cause it's for sure this little gift
will give their "spirits" quite a lift.
Enjoy this latest, greatest way
to celebrate this holiday!
ooooOOOOOOOoooooo!!!

Those who know how to play can easily leap over the adversaries of life. And one who knows how to sing and laugh will never brew mischief. Iglulik Eskimo Proverb

~~~
I was so thin as a child that i was teased up until later highschool, when i began to fill out normally.

Once when i'd just recovered from a severe illness, family members told me that i had become "surprisingly beautiful"... i was about 20 lbs underweight.

When I first attended OA, where at that time they really didn't understand anorexia, the group asked me to leave.
My anorexia worsened and I began to make efforts to sculpt my physique with bodybuilding and extreme ripping-down diets (zero fats and very little carbs)

By the time i realized i'd gained weight waaayyy up over twice my 'before' weight, it was a shock. I began to attend OA again, while one friend of mine died from her anorexia, and another got close to it before turning back.

I've made Huge! strides in getting past my food 'issues', plural, but i'm still aware it's possible to slide back.
since joining spark and the blc in round 14-on, i've lost nearly 70 lbs, lost track of my groove and gained some back, and have relost most of that gain. I look forward to re-reaching the 190's, and even going healthily on to reach my final HEALTHY goal of 150. WHOOT!
~~~
this is a video i'd like to see every day:
it might motivate me to MOVE!!
www.sparkpeople.com/resource/dailyspark-vi
deos-detail.asp?video=36


Current Status:


SparkFriends

SparkTeams



My Ticker:
Total SparkPoints: 49,718

| | | | |
| --- | --- | --- | --- |
| 40,000 | 42,499 | 44,999 | 47,499 |

49,999

SparkPoints Level 16

Recent Blogs:

Profile


Member Since: 8/1/2010

My Goals:
My BMI was 35.6, at 220 lbs on 5/1/14
Goals:
BMI at 34 ... 210 lbs, on 7/12/14 !
BMI at 33 ... 204 lbs, on 9/26/14 !
BMI at 32 ... 198 lbs
..Nearly There!
BMI at 31 ... 192 lbs
BMI at 30 ... 186 lbs
Get to OverWeight, Not Obese, at 185 lbs

My Program:
...................ﺥﺥ
```````````))))))) ︡ \
````````` ((((((( `*`\* ...✰ ✰
```````````))))))). ﮍ ......(..(.
`````````((((((((((' ........))).
`````````)))))))))``.....c("")
```````````((((((((```))....//
`````````````)))))``7..`ﮯ;
`````````````*(((`#`#`*
`````````````.*))`##`#*
````````````.*`#`##`#*
``````````.*`#`#`#`#*
`````````*#######*
```````*#########*
```````*#########*
`````````*#########*
```````````*########*
```````````````*#######*
```````````````````*#####*
`````````````````````*####*
```````````````````````*###*
```````````````````````*##*
``````````````````````*##*
`````````````````````.*##*
``````````````````.*####*.
````````````````.*###/\###*.
``````````````.*####/ \####*.

Personal Information:
"Shared grief is half the sorrow, but happiness when shared, is doubled"

....✰ ✰...✰ ✰
....(..(....(..(
.....)))....)))
..c("") c("")
~~ LîʑʑîQ ~~ coffee?
té manna o' LYFE!!

Other Information:
since joining spark and the blc in round 14, i've lost 70 lbs, lost track of my groove and gained some back, and have relost most of that gain. I look forward to re-reaching the 190's, and even going healthily on to reach my final HEALTHY goal of 150. Right now, I've got 58 to go! WHOOT!

Profile Image