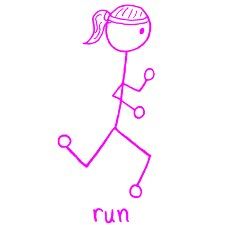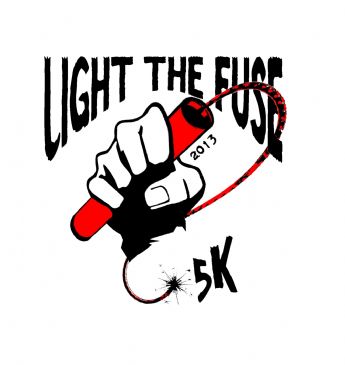 I have 20 pics in my gallery

Awards


"Stand UP & Finish What YOU Started" ~ Bob Harper
*If you think you can do it, you can. If you believe you can do it, you will. If you trust you can do it, you will make a difference*

Therefore, whether you eat or drink, or whatever you do, do all to the glory of God. 1 Corinthians 10:31

Hello, My name is Courtney. I live in Central Oklahoma along with my husband and our two boys. My highest weight was 236 and I never want to see that number again. I never really tried to losing weight until my mom pasted away ...
*If you think you can do it, you can. If you believe you can do it, you will. If you trust you can do it, you will make a difference*

Therefore, whether you eat or drink, or whatever you do, do all to the glory of God. 1 Corinthians 10:31

Hello, My name is Courtney. I live in Central Oklahoma along with my husband and our two boys. My highest weight was 236 and I never want to see that number again. I never really tried to losing weight until my mom pasted away June 2005. She was overweight and I guess I just accepted the way I was. Since losing weight I look back on my "before" pictures and I kick myself in the butt for not starting this journey sooner. My mom's surgeon even told me I needed to think about losing weight, but all wanted to do was take care of her not myself. I love the time we had together and I miss her a lot. I'm doing this for her, for my family, myself and to please God.

I'm still on my journey to get down to my goal weight.
I've kinda put myself on the back burner for the past 1 1/2 years and the results aren't favorable. My lowest weight was 163 in 2009, now I'm back up to 206 as of 09/06/2011. The preschool I work at and the church I am a member at started a weight loss challenge. I'm doing a complete restart. I've participated in the OKC Memorial Marathon (half-marathon) ever year since 2009. While training last year I fell to some injuries, but still complete the half. I start training again in January 2012, so this gives me the next 4 months to really put forth the effort to loss some weight.

Something to always remember...
Forget the former things; do not dwell on the past. See, I am doing a new thing! Isaiah 43:18-19
*I am forgetting the former things and I'm not dwelling on the past. The past can't be changed. I do see new things in the future and I am believing in myself to meet my goals this year.

God will give me strength when I'm willing to give Him my weakness.

My Pastor's sermon today (08/03/08) said it all:
"GO FOR THE GOLD"

1 Corinthians 9:24-27 says;
Do you not know that in a race all the runners run, but only one gets the prize? Run in such a way as to get the prize. Everyone who competes in the games goes into strict training. they do it to get a crown that will not last; but we do it to get a crown that will last forever. Therefore I do not run like a man running aimlessly; I do not fight like a man beating the air. No, I beat my body and make it my slave so that after I have preached to others, I myself will not be disqualified for the prize.

2 Timothy 4:7-8 says;
I have fought the good fight, I have finished the race, I have kept the faith. Now there is in store for me the crown of righteousness, which the Lord, the righteous Judge, will award to me on that day---and not only to me, but also to all who have longed for his appearing.

We have to have the DESIRE, a DIRECTION, the DETERMINATION and the DEVOTION...to "RUN IN SUCH A WAY AS TO GET THE PRIZE." 1 Corinthians 9:24

I can relate to these passages. I have the desire to lose weight. This website gives me the direction. I have the determination to complete what I have started, now it's time to give my devotion to get to the finish line.


I love this hyme:

*****It Is Good To Praise the Lord******

It is good to praise the Lord. It is good to gaze upon His majesty; To proclaim His love in the morning, and His faithfulness at night. Oh, it is good to worship and praise the Lord.

~~~~~~~~~~~~~~~~~~~~~~~~~~~~~~~~~~~
**I found this on a website and posted here on my page to remind everyday how to stay committed to meeting my goals**

God has given us seven keys to successfully defeat and kill the evil spirit of gluttony. These keys are essential and will cause us to have longivity here on this earth. If we don't do the first four keys, we won't be able to do the last three. In order to lose weight God's way, we must use all of the seven keys. I pray that God will strengthen us to do all seven.


7 KEYS TO SUCCESS

**1. PRAYER & FASTING

I Thessalonians 5:17 Pray without ceasing.
I Timothy 2:8 I will therefore that men pray every where, lifting up holy hands without wrath and doubting.
Psalms 55:17 Evening, morning, and at noon will I pray and cry aloud: and he shall hear my voice.
Matthew 26:41 Watch and pray, that ye enter not into temptation: the spirit indeed is willing, by the flesh is weak.
Mark 11:24 Therefore I say unto you, what things soever ye desire, when ye pray, believe that ye receive them and ye shall have them.
Luke 18:1 ...men out always to pray, and not faint.
Daniel 6:10 ...Daniel kneeled upon his knees three times a day, and prayed, and gave thanks before his God.
Jude 20 But ye, beloved, building up yourselves on your most holy faith, praying in the Holy Ghost.
Matthew 17:21 Howbeit this kind goeth not out but by prayer and fasting.
Matthew 6:16-18 Moreover when ye fast, be not, as the hypocrites, of a sad countenance: for they disfigure their faces, that they may appear unto men to fast. Verily I say unto you, They have their reward. But thou, when thou fastest, anoint thine head, and wash thy face; That thou appear not unto men to fast, but unto thy Father which is in secret: and thy Father, which seeth in secret, shall reward thee openly.

**2. GOD'S WORD

Psalms 119:105 God's Word is a lamp unto our feet and a light unto our path.
Hebrews 4:12 For the word of God is quick, and powerful, and sharper than any two-edged sword, piercing even to the dividing asunder of soul and spirit, and of the joints and marrow, and is a discerner of the thoughts and intents of the heart.
Matthew 4:4 But he (Jesus) answered and said, It is written, Man shall not live by bread alone, but by every word that proceedeth out of the mouth of God.
Psalms 119:11 Thy word have I hid in mine heart, that I might not sin against thee.

**3. HOLY SPIRIT

St. John 16:13 Howbeit when he, the Spirit of truth, is come, he will guide you into all truth: for he shall not speak of himself; but speak: and he will shaow you things to come.
St. John 14:26 But the Comforter, which is the Holy Ghost, whom the Father will send in my name, he shall teach you all things, and bring all things to your remembrance, whatwoever I have said unto you.
Romans 14:17 For the kingdom of God is not meat and drink; but righteousness, and peace, and joy in the Holy Ghost.
James 4:7 Submit yourselves therefore to God. Resist the devil, and he will flee from you.

**4. FAITH

Romans 10:17 So then faith cometh by hearing, and hearing by the word of God.
Romans 1:17 For therein is the righteousness of God revealed from faith to faith: as it is written, The just shall live by faith.
I Corinthians 5:7 (for we walk by faith, not by sight)
Hebrews 11:6 But withour faith it is impossible to please him: for he that cometh to God must believe that he is, and that he is a rewarder of them that deligently seek him.
Hebrews 10:23 Let us held fast the profesion of our faith without wavering; for he is faithful that promised;
Mark 9:23 Jesus said unto him, If thou canst believe, all things are possible to him that believeth.
I Peter 1:7 That the trial of your faith, being much more precious than of gold that perisheth, though it be tried with fire, might be found unto praise and honour and glory at the appearing of Jesus Christ:

**5. HEALTHY EATING

I Corinthians 10:31 Whether therefore ye eat, or drink, or whatsoever ye do, do all to the glory of God.
Psalms 104:14 He causeth the grass to grow for the cattle, and herb for the service of man: that he may bring forth food our of the earth;
Genesis 1:29 And God said, Behold, I have given you every herb bearing seed, which is upon the face of all the earth, and every tree, in the which is the fruit of a tree yielding seed; to you it shall be for meat (food).
Genesis 9:3 Every moving thing that liveth shall be meat (food) for you; even as the green herb have I given you all things.
Proverbs 25:27 It is not good to eath much honey: so for men to search their own glory is not glory.
III John Beloved, I wish above all things that thou mayest prosper and be in health, even as thy soul prospereth.

**6. EXERCISE

I Timothy 4:8 For bodily exercise profitheth little: but godliness is profitable unto all things, having promise of the life that now is, and of that which is to come.
James 2:17-18 Even so faith, if it hath not works is dead, being alone. Yea, a man may say, Thou hast faith, and I have works: show me thy faith without thy works, and I will show thee my faith by my works. (exercise)

**7. PATIENCE

Hebrews 6:12 that ye be not slothful, but followers of them who through faith and patience inherit the promises.
Hebrews 12:1-2a Wherefore, seeing we also are compassed about with so great a cloud of witnesses, let us lay aside every weight, and the sin which doth so easily beset us, and let us run with patience the race that is set before us, looking unto Jesus the author and finisher of our faith....
Romans 8:25 But if we hope for that we see not, then do we with patience waith for it.
Luke 21:19 In your patience possess ye your souls.
James 5:7-8 Be patient therefore, brethren, unto the coming of the Lord. Behold, the husbandman waiteth for the precious fruit of the earth, and hath long patience for it , until he receive the early and latter rain. Be ye also patient; stablish your hearts: for the coming of the Lord draweth nigh.



SparkFriends

SparkTeams

My Ticker:
Pounds lost: 0.0


Recent Blogs:

Profile


Member Since: 1/1/2006

SparkPoints: 36,584

Fitness Minutes: 60,137

My Goals:
2014 GOALS
~~~~~~~~~~~
I will make my goal of losing 30lbs by Sept.

I will make my goal weight by the end of October.



Personal Information:
I am 40 years old. I have two boys age 15 & 13. I have been married for 15 years to a wonderful supportive man. I work as a part-time Christian Preschool Teacher & Children's Ministry Director at my church. Busy, busy life...but it's not an excuse to not do for myself. I'm going to hit it hard this year!

Other Information:
My likes and hobbies:
*Nascar
*IRL
*Dirt Track Racing
*Scrapbooking
*Bowling/Skating
*NFL/Arena Football
(NFL team favorite~AZ Cardinals)
*My kids sport interests ~ baseball & football
*My favorite color ~ pink
*Wind Chimes
*Nature









Profile Image