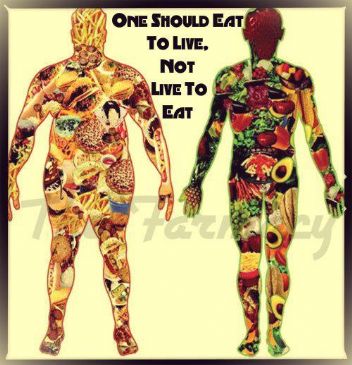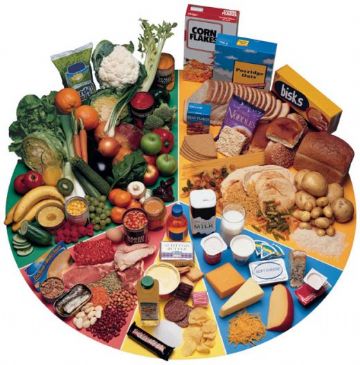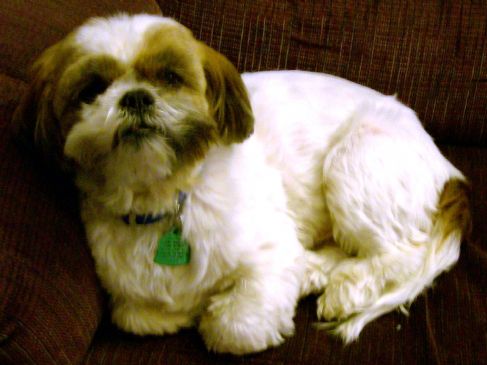 I have 20 pics in my gallery

Awards


CHANGES: I've started over with new name and SparkPage. Click on my SparkFriend GetHealthy2Live.
Did I get your attention? I've been struggling with starting up from where I left off 7 months ago or closing out and re-starting all over from scratch just like a first-time user of SparkPeople.

Then I think of all the years of struggles I've had since I joined SP back in 2007. Even though I had a lot of failures, I DID have a lot of successes, too. For some of us it takes so very, very long to get where we want to be, seeming like we will never get there.

In the ...
Did I get your attention? I've been struggling with starting up from where I left off 7 months ago or closing out and re-starting all over from scratch just like a first-time user of SparkPeople.

Then I think of all the years of struggles I've had since I joined SP back in 2007. Even though I had a lot of failures, I DID have a lot of successes, too. For some of us it takes so very, very long to get where we want to be, seeming like we will never get there.

In the end, I decided that I would keep my membership as it is. I hope that my successes—and yes, even my failures—will serve as a source of inspiration to others to never let go of that ultimate goal. I need to be able to see not only where I need to go, but how far I have come. I want others to see that even though it may take what seems like an eternity, their goals CAN be reached.


(03/30/12 Update):
Nothing in the world can take the place of persistence. The greatest mistake is giving up."--Unknown

I've been absent about six months now. I have tumbled backwards and am almost back to the starting point of two years ago! I've gained back 33 of the 38 pounds I lost!!! What the heck??????

My health has gone backwards as well. After all, one can't revert back to the bad unhealthy habits without that being one of the consequences. I have no excuses. I just dropped back into my old habits and now I have to pay the price. I know, though, that I have it in my power to make the changes I need to make. I've done it before, and I most certainly WILL do it again!

The whole quote from above is:

"Defeat may test you; it need not stop you. If at first you don't succeed, try another way. For every obstacle there is a solution. Nothing in the world can take the place of persistence. The greatest mistake is giving up."
~~Author Unknown.

Of all the mistakes I've made in my life, giving up on my journey to a healthier (and lighter) me is NOT one of them!! I credit SparkPeople and my SparkFriends with this, as since I started getting serious on SP in February of 2010 I haven't given up despite many detours and side tracks. The encouragement and support that I get here is absolutely priceless and very dear to me.


Defeat has given me more tests and pauses than I can even count, and yet again I am back on track and trying another way to reach my ultimate health goals. Once again I am returning to Square One but on a slightly different path that this time will hopefully have no detours or obstacles.


For almost two years I have had the "I BOUGHT The Spark" image on my SparkPage~~now it's time to finish it and move forward to the "I READ the Spark" image! It's time to really dig in and quit being wishy-washy. I KNOW what I need to do, it's time to DO it!!


MY STORY:
Diagnosed with many health issues including heart failure, morbid obesity, depression, borderline high cholesterol, and pre-diabetes, my health had gotten so bad that I was to the point I sure didn't want to live like that for the rest of my life. I was sick and tired of being sick and tired. I couldn't do even the most basic of day-to-day activities, rarely was able to leave the house, and most certainly wasn't able to enjoy my Grandkids like I wanted. I knew I had to start making healthier choices so that I could not only improve my health conditions, but also my quality of life.


I have tried so many diet programs in the past: Richard Simmons, Jenny Craig, Weight Watchers, TOPS, NutriSystem, Atkins (under a doctor's supervision), OptiFast (hospital-based fasting program under a doctor's supervision) and all the other fad diets that we all try to lose weight. No matter how hard I tried, I'd lose a few pounds, then not be able to lose any more, and then start to gain weight. What was up with that??


I actually joined Spark People in June of 2007, but due to my illnesses, some of which at that time had not yet been diagnosed, I never did anything. Just joined and then forgot about it. Then in February of 2010 I started reading the hundreds of Spark People emails that had filtered into a folder in my email, logged onto the site, and read some more. Now Spark People and my Spark Friends are a vital part of my life!


What I found on Spark People are lots of friends who have also been there and done that and know what I've been going through. I've found encouragement and support that is genuine. Not that my family isn't, but let's face it……after 30-some years of dieting there has to be some "Oh No! She's not on another diet is she?" Even if they don't say it out loud. I found lots of tools so I could make a program especially for me, fitting my needs and abilities. Most importantly, I found hope. I know that I can do it, and I have lots of friends walking beside me on my journey to health and fitness.

PROGRESS:

06/2007--325.0 Pounds (Original Start)
02/2010--306.0 Pounds (Second Start)
10/2010--267.4 Pounds (Lowest Weight)
04/2011--270.0 Pounds (Third Start)
04/2012--292.4 Pounds (Fourth Start)
01/02/13-292.2 Pounds (Fifth Start)



SparkFriends

SparkTeams

My Ticker:
current weight: 286.8

Interact with 2BEHEALTHYAGAIN






Recent Blogs:

Profile


Member Since: 6/17/2007

SparkPoints: 51,757

Fitness Minutes: 20,557

My Goals:
(Updated 01/02/13)

My SHORT-TERM GOALS are:

1. To READ "The Spark" (ALL the way through this time)!
2. To get back up to 100+ fitness minutes per day.
3. To start some kind of hobby to keep my hands busy with something besides food!
4. 14 pounds off by February 14th (6 weeks).



My LONG-TERM GOALS are:

1. To reach my ultimate weight goal of 150 pounds.
2. To be able to walk 2-3 miles without having to stop and rest a kazillion times.
3. To have significant improvement of my health conditions.
4. To be able to ride a bike again!


My Program:
(updated 01/02/13)

1. Weigh daily (doctor ordered to monitor fluid retention).

2. Keep sodium intake under 1,700 mg per day to minimize fluid retention.

3. Keep calories between 1,800-2,000 per day--adjust as needed.

4. More fresh (or frozen) fruits and vegetables and no commercially canned unless no salt added.

5. Cut down drastically on the amount of prepackaged sodium-filled convenience foods.

6. Make my own bread so it can be low sodium.

7. Get an exercise routine established.


Personal Information:
My name is Brenda, I'm 60 years old, and hubby and I have been married for 35 years. We have been blessed with 5 grown kids and 15 grandkids. (To those that have known me a long time, no new babies, they're step-grandkids.)

My husband and I are both disabled due to multiple health issues. I'm hoping he will join me on this journey to health as he is also morbidly obese.




Other Information:
Want a list of your SparkFriends? Check out www.sparkpeople.com/friend_lookup.a
sp


Profile Image