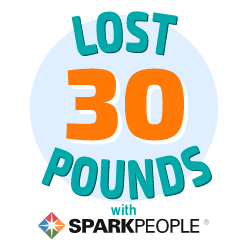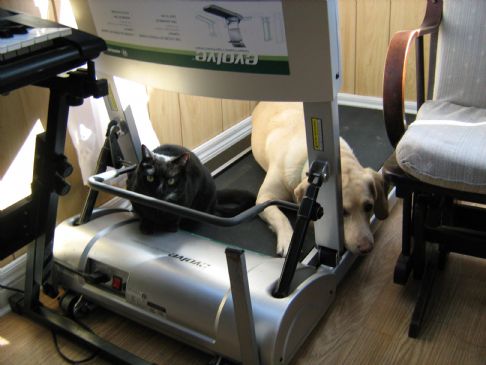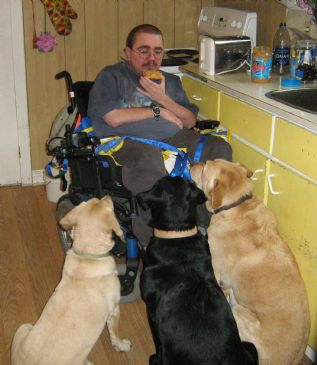 I have 24 pics in my gallery

Awards

Fall 5% challenge
Hi everyone,

My name is Stephanie. I am 60 years young and looking forward to some great years ahead.
I retired at the age of 55 (for six weeks) but now enjoy part time employment that is more pleasure than work.

I live on the beautiful eastern shore of Nova Scotia, Canada.
When I go out my front door I can take wood trails to walk with my three dogs or go up the road a bit and scramble over the rocky seashore on which the Atlantic Ocean sends its salty ...
Hi everyone,

My name is Stephanie. I am 60 years young and looking forward to some great years ahead.
I retired at the age of 55 (for six weeks) but now enjoy part time employment that is more pleasure than work.

I live on the beautiful eastern shore of Nova Scotia, Canada.
When I go out my front door I can take wood trails to walk with my three dogs or go up the road a bit and scramble over the rocky seashore on which the Atlantic Ocean sends its salty spray.
I have to drive at least 2 hours to see smog or smell the city exhaust of many vehicles.

I joined SP in March 2012 and lost 30 lbs that first year. Alas, I slowed down and hit a plateau for most of 2013. I realized I needed to get a boost to get back on the losing side again. Then along came a Spark Mail message about the 5% Fall Challenge.
Just at the right time. : )

This is the challenge for me. I can feel my body revving up to meet this challenge head on.

11 pre-challenge activities done.
Now that the planning is done and the to do lists are ready to be crossed off, I am looking forward to day 1 of the 8 week "fall challenge" as a member of the Casual Travellers team.

It looks like adventure ahead. What changes will I uncover over the next 56 days?

On your mark, get set, GO .....
5% Fall challenge for the Casual Traveller team starts on Oct. 12, 2013


Current Status:


SparkFriends

SparkTeams



My Ticker:
December Minutes: 219


Recent Blogs:

Profile


Member Since: 3/23/2012

SparkPoints: 64,385

Fitness Minutes: 33,017

My Goals:
Why do I want to lose weight?

1. To become even more active. Less weight = easier moving.

2. To improve my ability to jump up from a seated position without creaking or groaning.

3. To keep healthy so I can continue to be a caregiver to my son.

4. To improve my walking program so I can once again walk 4 kms without stopping for several rests.

5. Looking forward to wearing the next smaller size in clothes. (not too much I can do about shoe size. : )

6. To continue being able to participate in team sports in a way that helps rather than hinders the team.

7.I want to be proud of my body and of the way I take care of it.

8. To be an example of a healthy woman for my three grand daughters.

9. To decrease my dependence on medications which are necessary because of past life style choices.

10. Next weight goal - To lose 15 lbs in the next 8 weeks by following the plans I have made in preparation for the

My Program:
Nutrition:
1. Eat to fuel my body not to add unwanted pounds.

2. Use spoons, scales and cups to measure food so I have a more accurate picture of what I'm eating.

3. Follow a food plan to keep blood sugars at normal range.

4. Track food everyday in the SP nutrition tracker.

5. Try one new recipe each week for the next 8 weeks to introduce myself to new healthier ways of eating.

6. Control evening eating.

+++++++++++++++++++++

Activity/Exercise/Fun

1. Daily schedule 10 minutes of exercise - minimum.

2. Walk or hike - 3 days per week X 15 mins each time.

3. Strength train - 2Xweek
Use SP videos or DVD.

4. Bowl - 2 hours per week

5. Darts - 2 hours per week

6. Bike 2 X 10mins per week

7. Track fitness on SP tracker.

8. Dance for the pure joy of dancing.

Personal Information:
Learning about Facebook so I can stay in touch with my grand daughters.

Other Information:
to do list ...

Weigh weekly

Post daily

Track all food

Stay in touch with friends

drink WATER!!!!

Enjoy each day as it comes.

Profile Image