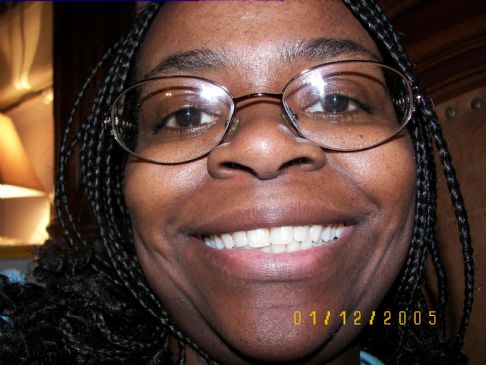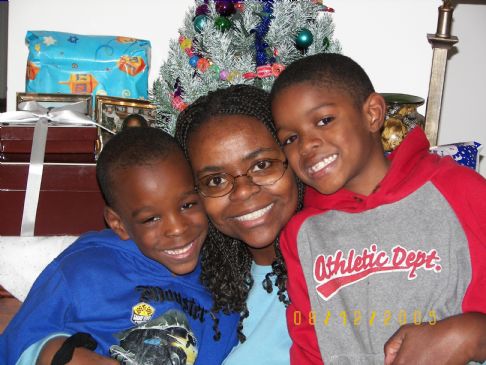 I have 50 pics in my gallery

Awards


New U:Inside & Out
Hello and welcome to my Spark People SparkPage. I am 48yrs old and I have 5 kids these are my two youngest boys and i love them dearly..My goal is to lose 150 lbs on SP ....I came here 8yrs ago and have been hooked on this site since...I love the encouragement and the luv that's shown here...I'm so honored to say I made sparkpeople motivator on 5/27/09...

S.M.A.R.T. Goals BLC 24

My S.M.A.R.T. Goals for the BLC 24 Challenge

S.M.A.R.T

...
Hello and welcome to my Spark People SparkPage. I am 48yrs old and I have 5 kids these are my two youngest boys and i love them dearly..My goal is to lose 150 lbs on SP ....I came here 8yrs ago and have been hooked on this site since...I love the encouragement and the luv that's shown here...I'm so honored to say I made sparkpeople motivator on 5/27/09...

S.M.A.R.T. Goals BLC 24

My S.M.A.R.T. Goals for the BLC 24 Challenge

S.M.A.R.T

S-Specific
M-Measurable
A-Attainable
R-Realistic/Relevant
T-Timely-Time-Bound

Make Your Goals SPECIFIC

Ambiguous or undefined goals aren't going to provide me with the direction I need to succeed. You know your goal is specific if it answers these questions: WHO, WHAT, WHEN, HOW

WHO: Who will be involved in helping me reach my goal? Me, my family, my Tenacious Jungle Tigers, my facebook weight loss support friends and the rest of my Spark people support friends.

WHAT: What exact goal do I want to accomplish? I will lose 20 lbs...1.5 lbs per week in 12 weeks....

WHEN: When will I start and when will you reach your goal? I have started already as of Jan 15,2014 and will reach my goal on April 9, 2014.....

HOW: How will I make this happen...I will eat between 1000 & 1200 calories every day I will not go over my calorie range....I will drink at least 80 oz of water per day...I will work out 60 to 90 minutes per day 5 to 6 day per week....I will include strength training 3 day per week....I will track all food, water and exercise daily.....I will post on all my boards daily Sparks, Facebook etc. for accountability....

Make Your Goals MEASURABLE

How will I gauge my progress? I will weigh in weekly....I will look for other non scale victories...loose fitting clothing...I will take monthly measurements, I will also make sure I have reached my desired weekly fitness minutes of 300 per week or more...I will reevaluate every 4 weeks to check my progress and revisit & revise as needed....

Make Your Goals ATTAINABLE

It's good to think big, but it's also important that I don't set a goal that is too big...My goal is attainable because I have the persistence & determination, the time, the support, the knowledge, the equipment, and the resources that does not interfere with other priorities in my life right now...

Make Your Goals RELEVANT

I have asked myself why is this relevant, why do I want to achieve this and years ago my answer would have been to look good or to be skinny but as I've become older and hopefully more wiser I've found that being healthier and been a role model for my children and living longer and having more confidence in myself have become more important then looking "good" or "being skinny"...these reasons have become my daily motivations there by becoming more and more relevant to me....

Make Your Goal TIMELY

This one is simple my deadline is April 9, 2014....The end of BLC 24

This worked for me the last round very well so I'm sticking to what works

Thanks for reading

Tema
SparkFriends

SparkTeams

My Ticker:
| | |
| --- | --- |
| | 220,079 SparkPoints |
Interact with ABRANNEWME2014







Recent Blogs:

Profile


Member Since: 1/8/2006

SparkPoints: 220,079

Fitness Minutes: 122,742

My Goals:
My goals are to stay motivated and lose the weight I have gain thru the years..I want to stay focus with exercising more.

My Program:
My first step was to sign up for this site and talk to others about being positive. The main thing I''m starting to do is to move more. I need exercising to be my main focus

I just recently signed up to be a Team Beach Body Coach www.beachbodycoach.com/ABRANNEWME2013



Personal Information:
www.beachbodycoach.com/ABRANNEWME2013



Other Information:
www.beachbodycoach.com/ABRANNEWME2013



Profile Image