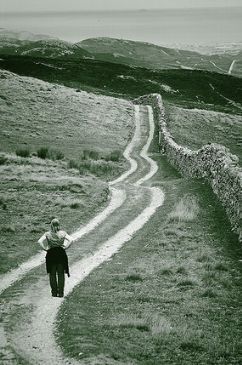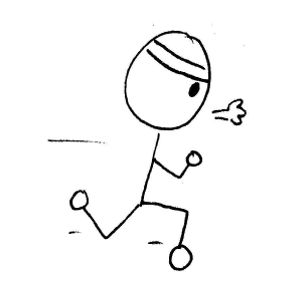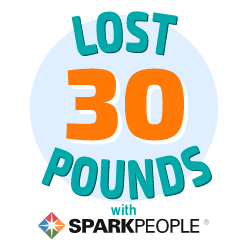 I have 2 pics in my gallery

Awards

Addy's Corner
No one is going to drop off "health and fitness" on my doorstep. It is going to be a long road, but I can get there one step at a time.

I will not turn to food as the band-aid for my feelings, whether it be boredom, stress, frustration or guilt. I don't need it to celebrate my joys or to keep me awake when I'm tired. Food is not the answer.

I don't have a weight problem. I have an eating problem.

That being said, I have a plan to overcome it ...
No one is going to drop off "health and fitness" on my doorstep. It is going to be a long road, but I can get there one step at a time.

I will not turn to food as the band-aid for my feelings, whether it be boredom, stress, frustration or guilt. I don't need it to celebrate my joys or to keep me awake when I'm tired. Food is not the answer.

I don't have a weight problem. I have an eating problem.

That being said, I have a plan to overcome it (because failing to plan is like planning to fail).

Weight loss is actually much more simple than I was making it out to be. It's just like a mathematical equation. So long as I am feeding the right numbers into the equation, I will get the right answer... no guesswork involved there!

I'm not looking at the big number I have to lose (much). Rather, I am looking at today. What calories are best for me to consume today and how much energy am I putting out today. If I can get those numbers right, then I will continue to lose weight.

Sure there will be tough days. And some days I might not hit that bulls eye. But I don't have to be perfect... just good enough. And I am that... and then some!

I make time to exercise and make it a real priority, even if that means that something less important doesn't get done precisely on time or to perfection.

And did I mention that I am not on a diet? Nope. That would mean that I am deprived and not eating foods that I like and enjoy. That would also mean that once I reach my goal weight I would stop my eating plan and move on to something different. No Way! I'm eating foods to nourish my body; foods that I enjoy. I'm just eating the right amounts of them. And I cook healthy foods for the whole family. I'm not the only one who deserves to be healthy around here!

A little about me:

I'm 34, married, and mother of 6 (first one just left for college and the youngest is 4). I homeschool and am pretty "crunchy/green" all around. I enjoy the simple things in life; a cup of coffee with good friends or a close moment with hubby probably top my list (boy do those two things come at few times few and far between).

I am a muslim woman. My faith is very important to me and is the central part of my life. (If you wonder what that means to me, I don't mind questions, but please be respectful of my faith as I will be respectful to yours.)

I'm learning to take care of me and that I AM worth it.


*note on my fitness tracker:

I enter my actual workout minutes on my Quick-Track Spark America Minutes, but adjust the minutes I enter on my regular cardio tracker to reflect a more correct estimate of my calories burned (using http://www.braydenwm.com/calburn.htm )

***2/5/2011 Update:

Wow! I met my first goal of 244!! I actually surpassed it by 1 lb... and 10 days early! Woot! Woot!

I have been eating 90% clean & lean foods within my calorie range and exercising 5 days a week. I am just finishing up week 1 of the C25K (Couch to 5K Beginner's Running Program). Because of my excessive weight and the fact that I want to take it easy on my knees, I've decided to spend 2 weeks doing each C25K Week (ok, so I'm a little scared to move on, too). I do a strength/cardio circuit 5 days a week. And I have just begun to add some yoga/stretching into my workout routine. I aim for 60 minutes total in my daily workout (20 mins C25K, 40 mins circuit & 10-15 yoga/stretching). I don't always get it all in, but I am making steady progress.

** 2/20/11 Update:

I am only a pound and a half away from my March 15th goal! Woohoo!!!

** 4/12/11 Update:

I am now 1 lb away from my May 15th goal! Yay! I have a new outlook on food and nutrition. Does this mean I won't struggle? No. But I can whole-heartedly say that I view food as nutrition and fuel to power my body.

My favorite meal/snack? Hmmm... it is a toss up between a piece of whole wheat flatbread dipped in a bit of Moroccan olive oil & raw honey and a banana & pear diced into greek yogurt with honey and ground flax seed to top. I'd say this is a far shot from the old fav's of fried chicken and zebra cakes.

Running! Did I mention that I LOVE it??? Yes, I do.

________________________________________
_____________

I have made an official reward list for each goal reached. This is pretty major for me as I have a really hard time spending money (on myself in particular, but also just in general). My mother says its because we grew up poor; I suspect it is because I deemed myself unworthy for so long. Who knows... but I'm worth it and I deserve these hard earned items:

236lbs - elliptical - **PURCHASED ON 3/1/11 CAUSE I'M WORTH IT!!!!** (ok, so it was used from ebay... but still!)

228lbs - 5' barbell with plates or a good HR monitor
**Bought some jewelry & a few cute bras instead**

220lbs - new goal jeans
** Bought my new goal jeans and lifting gloves!!!**

212lbs - a new jewelry set or a REAL pair of running sneakers
**Bought my running sneaks, new 10# plates for my dumbbells (ok, so I'm hovering @216, but I'm hoping these will help me GET to that 212 mark!**

204lbs - Weight Bench w/Preacher Curl Attachment

196lbs - a few new outfits (I'll be needing them! Prolly from thrift shop)

188lbs - new cell phone... one I can actually put nifty apps on!

180lbs - a decent support girdle

172lbs - a new weight set or home gym

164lbs - new dresses

156lbs - GHF Membership

148lbs - few new outfits

140lbs - Victoria's Secret shopping! I already have a $50 gift card and I think I'll match it with another 50 (or more!).

For every 2 lbs thereafter, I will reward myself with one small item (ie earrings, blouse, etc...).

________________________________________
______

Here's the link I use to calculate my calories burned (I find using HR and VO2Max to be more accurate than Sparks estimations): http://www.shapesense.com/fitness-exercise
/calculators/heart-rate-based-calorie-
burn-calculator.aspx


SparkFriends



SparkTeams



My Ticker:
current weight: 229.6

Interact with ADDYSGETTINFIT






Recent Blogs:

Profile


Member Since: 1/8/2011

SparkPoints: 9,811

Fitness Minutes: 9,255

My Goals:
To be a healthy, fit and strong ME.

But here are some tangible numbers because health and fitness don't happen when you're obese:


Starting Weight: 1/15/11 - 255

Goal by 2/15/11 - 244
**MET 2/4/2011**

Goal by 3/15/11 - 236
**MET 2/26/11**

Goal by 4/15/11 - 228
**MET 3/19/11**

Goal by 5/15/11 - 220
**MET 5/7/11 !**

**OUCH!! I took time off of Spark and gained. YUCK!!**

I'm revamping my goal schedule...

220: **MET 4/3/12**

215:

210:

205:

200:

HELLOOOO, ONEDERLAND!

199 (jus'cause it's worth celebrating):

195:

190:

185:

180:

175:

170:

165:

160:

155:

150:

145:



My Program:
I eat mainly plant-based whole foods. I don't call myself vegan....

1. Because that word carries some serious negative connotations.

2. Because that makes me think of Birkenstock-wearing, patchouli-smelling, animals-are-our-friends-not-food kinda people. So not me. It's totally a health issue. (did I mention I'm one of those who carries those connotations?)

3. Because there are some seriously unhealthy vegans out there. (Hello... potato chips and pepsi are vegan)

4. Because my way of eating is nutrient based, not so much ingredient based. Call me a Nutritarian.

5. Last but certainly not least... Because I DO eat meat sometimes!

Other Information:
I don't have a weight problem, I have an eating problem.

Exercise begets energy.

Food is not the answer.

Profile Image