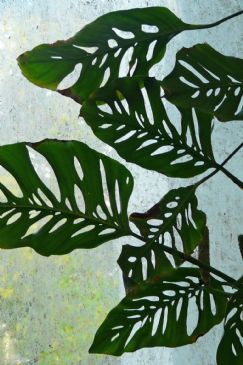 I have 50 pics in my gallery

Awards

Allie be healthy!
My goal is to be healthy, happy, and active in retirement. I must lose weight to relieve the arthritis in my knees. So many activities out there I want to enjoy.

My new philosophy:

There is so much beauty and inspiration in the world around us. Sometimes we just need to slow down and take deep breaths and appreciate all that we have.

We are, each and every one of us, unique and valuable people in this world, and we deserve to take care of ourselves ...
My goal is to be healthy, happy, and active in retirement. I must lose weight to relieve the arthritis in my knees. So many activities out there I want to enjoy.

My new philosophy:

There is so much beauty and inspiration in the world around us. Sometimes we just need to slow down and take deep breaths and appreciate all that we have.

We are, each and every one of us, unique and valuable people in this world, and we deserve to take care of ourselves and be as healthy as possible.

Once we search our souls and acknowledge the reasons and excuses preventing us from taking care of ourselves and losing weight, we are ready to take a step forward. One step at a time, one pound at a time, and no more looking back to things in the past we regret and cannot change. THIS IS NOW!

Right here, right now we can say:
I AM WORTH THIS TIME AND EFFORT to change my habits, my behaviors, and my routines. Imagine how much BETTER I am going to look and feel with each new step forward!! I CAN DO THIS!!!

Having a more positive attitude will help us on our path to better health. We can choose to spend our time doing the things we enjoy and are no longer held back by feeling sorry for ourselves or trying to use food to make us happy. When we are feeling good we can also share this good feeling with others. It's contagious!

"MAKE EVERY DAY COUNT, AND LIVE PURPOSEFULLY, LIVE ENERGETICALLY, LIVE COMPLETELY"

For those interested in my paintings/drawings/photos:
I started to paint in 2009 since retiring after being away from it for many years. The drawings are with felt pen or watercolor pens. The paintings were done in a landscape painting class, in acrylic or oils, are either 18x24' or 24x36'. I used scenic calendars or teaaher's photos for subjects. I paint them quite fast in two sessions in class. I am a procrastinator, have problems focusing and sticking with things, but I am learning to change and I will keep on painting and taking photos.

My photos were taken with a Panasonic Lumix digital camera. I had a small show at a bookstore in May 2011, sold 11 framed photos, and received favorable comments. Since then I have been selling photo note cards and the occasional framed photo at a vendor cart outside our historic St. Lawrence Market on Thursdays in good weather, Spring through Fall. Avg sales are 15-25 cards and I don't make much money but a bit extra helps add to my pension and I enjoy meeting tourists and locals. You can see some of my photos on my website www.alice-art.com
SparkFriends

SparkTeams

My Ticker:
Pounds lost: 27.0

Interact with ALLIEINSHAPE






Recent Blogs:

Profile


Member Since: 1/18/2010

SparkPoints: 10,516

Fitness Minutes: 3,082

My Goals:
****************
LESS WEIGHT!
LESS CLUTTER!
MORE ART!
MORE FRIENDS!
****************

MY 2014 GOALS

1- focus and follow thru on new habits and behaviors to create permanent changes in my home and in myself!

2- to declutter my condo so friends and family can drop by - to have the bedroom door open instead of all my clutter thrown in there, piled up, and hidden like before!

REASON - to declutter and destress my mind so I can focus on my health, my weight loss, pursue my interests, and welcome people into my beautiful and serene home.

My Program:
1 - keep my focus on making healthy food choices and eating at regular intervals

2 - walk daily and do exercises to help the arthritis in my back and knees

3 - spend more time
taking care of myself and my home, more time with friends and family, and less time on TV and computer (even Sparks)

Personal Information:
I live in Toronto, Ontario, Canada. I have a small condo in the lively "Old Town" district near Lake Ontario.

Originally from the USA - born in Massachusetts, lived in Connecticut, Pennsylvania, Virginia, Maryland & on beautiful magical Kodiak Island, Alaska

Other Information:
I love nature and art, all beautiful and inspiring aspects of life.

I am single, retired in May 09, and now enjoy landscape painting, digital photography, and taking various courses of interest to keep busy and keep on learning

Favorites: books and movies, art galleries and museums, flower gardens, anywhere with trees and water

Profile Image