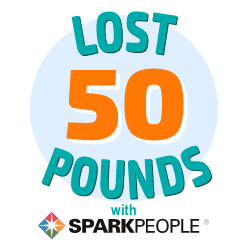 I have 52 pics in my gallery

Awards

This Is My Time!
Love life, engage in it, give it all you've got. love it with a passion, because life truly does give back, many times over, what you put into it.
~ Maya Angelou

The best thing about the future is that it comes one day at a time. ~Abraham Lincoln

"Marilla, isn't it nice to think that tomorrow is a new day with no mistakes in it yet?" - Lucy Maud Montgomery, Anne of Green Gables

I am 5'6.5" and 36-years-old. I have a wonderful husband and 2 ...
Love life, engage in it, give it all you've got. love it with a passion, because life truly does give back, many times over, what you put into it.
~ Maya Angelou

The best thing about the future is that it comes one day at a time. ~Abraham Lincoln

"Marilla, isn't it nice to think that tomorrow is a new day with no mistakes in it yet?" - Lucy Maud Montgomery, Anne of Green Gables

I am 5'6.5" and 36-years-old. I have a wonderful husband and 2 precious children who are 13 yrs old & 9 yrs old. I am a certified pharmacy tech and work part-time (16-18 hrs a week).

My weight loss journey:

199 - 01/04/12
195 - 01/11/12
190 - 03/21/12
185 - 06/17/12
180 - 08/15/12
175 - 09/05/12
170 - 10/03/12
165 - 11/14/12
160 - 04/27/13
155 - 09/11/13
150 - 05/18/14 & 06/03/15
145 -
140 -










Current Status:


SparkFriends

SparkTeams



My Ticker:
current weight: 145.2


Recent Blogs:

Profile


Member Since: 3/6/2009

SparkPoints: 66,813

Fitness Minutes: 77,516

My Goals:
*Exercise 6 days a week.
*Stay in calorie range.
*Count carbohydrates.
*Drink 8 cups of water.
*Eat well balanced meals.
*Get at least 8 hrs. of sleep.

*LOG, LOG, LOG everything that I eat!

*Weigh 140 lbs by Christmas 2015.


My Program:
*Consuming 1250-1500 calories a day.

*P90X3!

*Keeping my carb intake at 65 or less per day.

*Completed the C25K program!

*Jogging, Jogging, Jogging.

*Walking alternate days from jogging 3 days a week.

*I have completed 2 rounds of P90X and 2 rounds of Insanity.


Personal Information:
I love a good road trip, stargazing, sewing, a good card or board game, and listening to music. I also enjoy reading. Some of my favorites are "Little Women" by Louisa May Alcott, "Pride and Prejudice" (and just about anything else) by Jane Austen, and the "Wheel of Time" Series by Robert Jordan

Profile Image