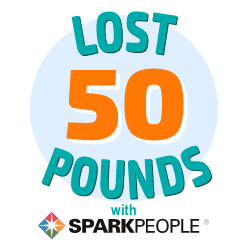 I have 19 pics in my gallery

Awards

Lead with Nutrition FIRST!
WeightLoss is a Customized Approach: BodyType, Genetics and Goals.

80% diet, 10% exercise, 10% genetics. You NEED to eat clean in order to see results-Tosco Reno

Was on Spark and lost 50lbs and now I am back. I love my spark family! My dearest Sister BLACKANDI has helped me through my mental struggles. Thanks

I am passionate about helping others and a born fire starter. I LOVE setting a flame under others feet to make their dreams a reality and to give ...
WeightLoss is a Customized Approach: BodyType, Genetics and Goals.

80% diet, 10% exercise, 10% genetics. You NEED to eat clean in order to see results-Tosco Reno

Was on Spark and lost 50lbs and now I am back. I love my spark family! My dearest Sister BLACKANDI has helped me through my mental struggles. Thanks

I am passionate about helping others and a born fire starter. I LOVE setting a flame under others feet to make their dreams a reality and to give them a plan to put it in motion. But it wasn't until I had to take the medicine that I gave out that the talk became action. I reached out to Spark and have not turned back. I met so many friends that have helped me through my own struggles with weight and have made a commitment to help others.

Let me know if there is anything I can do to help you reach your goals! Lets reach the finishline together!

You can either make excuses or get results, but you can't do both

The body was created to heal its self-so what went wrong: Sugar, anger,lust,greed/gluttony

The amazing Love-Is to love yourself in order to love others.

I was reading this book by Kara Davis. She had a section concerning love and sacrifice and how it relates to weight loss. She said that ˇ§we need to overcome the tendency to view sacrifice in a negative light. Sacrifice is not torture and should be done with a joyful attitude. WHY?? Because sacrifice is a manifestation of love. The love we have for God and a willingness to keep his temple healthy. We must be willing to give up a few things for the greater purpose such as sacrifice time, unhealthy habits and unhealthy foods. " So when you struggle to exercise or have a tempting moment encourage yourself and say no I won't because I love myself and it is not worth my health. I will loose the weight, I will drink the water, I will take my vitamins, I will journal/pray, I will make the sacrifice because I am worth it.
****************************************
*
Persistence is golden
When you've attempted something and failed to achieve it, then made another attempt and failed yet again, and then failed even one more time, it can indeed be overwhelmingly disheartening. It is at that point, however, where persistence can be truly golden. Because each disappointment you experience not only brings you more knowledge of what works and what doesn't, it also serves as a powerful reminder of why you truly desire to succeed.
It would be a shame to waste all that motivation and knowledge. So keep going. Persist in what you know you must accomplish. Experience the power of your disappointment, direct it toward persistence, and you'll make it a force that will move you along.
The time and effort you've invested have already begun to pay off, even though the results have so far been disappointing. You certainly don't want to walk away from that investment before you're able to reap its rewards. Persist. Keep up the effort for as long as it takes. You're making positive progress. You're moving in the direction of your goals. Use what you've learned, use what you've experienced. Adjust course a little if necessary. Keep on moving, regardless of what has happened before. With persistence, you will surely get where you intend to go.
****************************************
********************************
Eating Tips
********************************
~Incorporate cottage cheese....like Baked potato with Cottage cheese, put in shakes, have it on a cracker, mix it with peanut butter, mix it with sugar free fruit preserves, add to eggs and oatmeal
~Add 1/4c Fiber one to your cereal,oatmeal,smoothies,Parfaits etc
~Use fiberone for breading, Rice Protein Powder,Almond Meal or Oats
~Mix protein powder with milk and put on cereal, oatmeal, make pancakes and pudding with it
~Drink cup of water with lemon to start your day and cleanse your liver
~Crockpot and stirfrys are my friend
~Cauliflower fried rice is your best best friend
~Almond Meal is a good Flour Substitute
~Add Bee pollen and Flax
#####################################
Goodies I like
#####################################Sha
keology (www.Shakeology.com)
Body Brushing
Meditation, journaling, prayer, thanksgiving unto God
Release stress and toxins
Slow down and chew my food
Flax oil/Flax Meal
CLA Supplement
Hemp milk/Almond Milk Vanilla
Quiona/lentils
Puree Strawberries
Grate Apples/Baked apples
Coconut,cocunt oil,milk
Green smoothies Kale/Spinach/chard get my fiber and veggies in at the begin of the day before my day even start
Brown Rice
Yerba tea and Japanese Green Tea (Mr. Itaru's Special Blend Green Tea) this is expensive can get other kinds
Agava Nectar-Yum Yum sweetner
Probiotics-Love on that colon
Nori Seaweed
Nutritional Yeast
SparkFriends

SparkTeams



My Ticker:
Pounds lost: 4.1


Recent Blogs:

Profile


Member Since: 9/18/2009

SparkPoints: 5,235

Fitness Minutes: 620

My Goals:
Ive lost a good about of weight but now I am focing on shaping my body.


My Program:
Nutrition Goal
Cal Goal-(BMR*1.1)-500
Cal Range=1200-Cal Goal
Cal Deficiet=Cal goal+Cal Burn-Cal consumed

1. I decided to just plan meals within my calorie range(25%-30% below TDEE) 5/6 meals a day then proceed from there but start with 1.



2. Get one meal within my macronutrient percentages 45%carbs,35%protien,20%fat.



3. Practice calorie/ cycling

4. I will not eat anything that is not a food group. Ex: what food group is a snickers and Doritos..junk food which needs to be trashed.

5.. If I canˇ¦t track it then I wonˇ¦t eat it.
Weight Goal is in 10% increments so not to overwelm me!


Other Information:
My Personal Trainer is Tony Horton

Profile Image