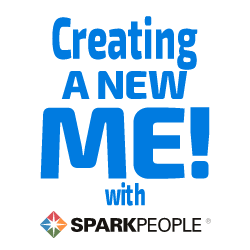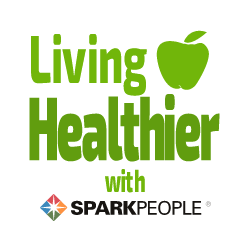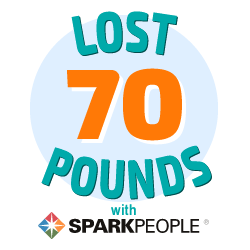 I have 19 pics in my gallery

Awards

Chasing Endorphins
THE ARTWORK IS BY Marylou Falstreau - http://www.MFalstreau.com/ - I LOVE her work!!

It's almost summer and I am looking forward to my son coming home. I am really proud of what he has been doing when at school. I think he has really grown as an artist and as a person. I can't wait to see the student art show!

I have lost almost 80 pounds now and I plan to keep on going!! I have started plans for a Missing Person party/get together when I lose 100 lbs.
...
THE ARTWORK IS BY Marylou Falstreau - http://www.MFalstreau.com/ - I LOVE her work!!

It's almost summer and I am looking forward to my son coming home. I am really proud of what he has been doing when at school. I think he has really grown as an artist and as a person. I can't wait to see the student art show!

I have lost almost 80 pounds now and I plan to keep on going!! I have started plans for a Missing Person party/get together when I lose 100 lbs.

I am a Zumba fanatic! I started out doing Zumba and EA Active on my wii. I don't do the EA Active as much, although I like it. I don't really have time for it because I've started jogging in the morning with my dog. I also am trying out yoga, pilates, and do free weights a couple of times a week.

I have planted a few little gardens around my little cottage of a house and I am really loving them. Since it's my first time gardening, I did have some plants die, and I've had to kill a lot of snails, but I think we're on the right track now.

Better health and fitness has improved every aspect of my life and I would not turn back for anything in the world.

The semester is almost over not just for my son but for me as well. I am spending the next few weeks on finals and not working overtime. I tend to work at least 15 - 20 hours of overtime a week.

Once summer is in full swing I am looking forward to reading some of these books I've collected, bbq'ing in the backyard with my son, going to see wicked and a play, and going to see 2 comedians at the Improv. Those are the things we have planned so far. I think we may also go to a museum or two.

I attend Unity in Houston. Over the years, Unity has always been there for me and I think it's a great church. It is a non-denominational Christian Church.

I enjoy writing as well as just about any sort of craft and needlework type of project. I like to work with graphics and used to design webpages for small businesses - many eons ago.

I also adopted a rather fierce kitten named Khaleesi Ladybug. She plays a lot. Sometimes she jumps onto the curtains. She doesn't like it when my dog and I go outside in the garden and sits at the screen door plotting ways to get out.

I am a liberal in what has always been a dedicated conservative state. I was obsessed with the presidential campaign but now that the good guy has won, I expect those politicians to now do their jobs. Of course, they aren't. I can't wait to attempt to teach them a little bit about what unemployment feels like when the next election comes around.

This is one of my favorite motivational quotes:

"Our deepest fear is not that we are inadequate. Our deepest fear is that we are powerful beyond measure. It is our light, not our darkness that most frightens us. We ask ourselves, Who am I to be brilliant, gorgeous, talented, fabulous? Actually, who are you not to be? You are a child of God. Your playing small does not serve the world. There is nothing enlightened about shrinking so that other people won't feel insecure around you. We are all meant to shine, as children do. We were born to make manifest the glory of God that is within us. It's not just in some of us; it's in everyone. And as we let our own light shine, we unconsciously give other people permission to do the same. As we are liberated from our own fear, our presence automatically liberates others."

~ Marianne Williamson


Current Status:


SparkFriends

SparkTeams



My Ticker:
current weight: 244.0

Interact with AMBERZADE67





Recent Blogs:

Profile


Member Since: 10/20/2012

SparkPoints: 14,099

Fitness Minutes: 18,616

My Goals:
I want to keep going down the path that my diagnosis of Type 2 Diabetes put me on. I am now thankful for that wake up call. I hope to be at my goal weight by my birthday, New Years Eve. But, if I don't quite get there by then, that's cool! It's been a great ride and has been totally worth it!

My Program:
I experiment with food and I am always trying new things. Most recently, I have made a stroganoff sauce using light cream of mushroom soup and greek yogurt. I also made a spicy peppery sauce using greek yogurt and sun dried tomato paste. If I cook something, I tend to really play with spices and think of different ways to prepare something healthy and tasty.

Since I live alone, I don't cook every meal. Sometimes I don't really feel like eating a whole meal so I will have a smoothie.

Other times I will eat something light and quick. One of my favorite things is cottage cheese with tomatoes, avocado, and cucumber with the spice of my choice . Then I eat it with lentil chips.

While I am working, I spread Zumba throughout my day. I will do Zumba as a warmup before I go jogging with my dog. Then I will do Zumba on my break, at lunch, and sometimes after work. When I am not working I will go to Zumba class and will jog in the morning with my dog. At least

Personal Information:
I am originally from California but I have been in the Houston area for over 10 years. I still miss California though.

I work as a tech support rep and I go to school full time.

I have a 20 year old son who is off at college. I am very proud of him.

Other Information:
I enjoy reading, movies, crafts, and have a new interest in politics. I attend Unity Church. I moved into my brothers house and I enjoy doing things around the house.

Profile Image