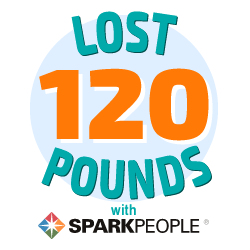 I have 98 pics in my gallery

Awards


2016 -My BEST Year Yet!!!
Name: John Hall
Age: 31
Location: Vancouver, BC, Canada

Occupation:
I am a Hospitality Professional by Trade and work at one of Canada's best Universities in the Housing and Hospitality Services Dept. I am also a Nutritionist with an Associates Degree in Nutrition Studies and a Fitness Instructor. I am a Licensed ZIN (aka Zumba Instructor), now a Plate by Zumba Coach and enjoy Running 5k Races for fun and being outside taking part in a number of other fitness and ...
Name: John Hall
Age: 31
Location: Vancouver, BC, Canada

Occupation:
I am a Hospitality Professional by Trade and work at one of Canada's best Universities in the Housing and Hospitality Services Dept. I am also a Nutritionist with an Associates Degree in Nutrition Studies and a Fitness Instructor. I am a Licensed ZIN (aka Zumba Instructor), now a Plate by Zumba Coach and enjoy Running 5k Races for fun and being outside taking part in a number of other fitness and fun activities.

Background Info:
I am a Type 2 Diabetic (Diagnosed on August 28, 2012) and a Sparkpeople user since ummm... 2007/2008 I believe. I am a proud member of the Biggest Loser Seasonal Challenge Indigo Team. My Starting A1C was 11.9% at diagnosis and is currently as of September 2014 at 5.4%! my Current updated A1C is 5.8% as of November 2015!

PERSONAL LIKES:

Enjoys learning about health and wellness topics
Drinking a zillion Starbucks coffees (I have a coffee addiction)
Spending time with the love of my life (My partner)
Fighting for Equal Rights #fightfor50
Social Media (Facebook, Twitter, Instagram, Youtube)
*** Feel Free to Add me on any of those Sites! Sparkmail me for my info!

WEIGHTLOSS:
Weight (Sept 2010) - 308lbs
Weight (Sept 2012) - 236.5lbs
Weight (Sept 2014) - 185lbs
Weight (Jan. 2015) - 178lbs

Please Check out my Diabetes Success Story at...

http://www.diabeticconnect.com/diabe
tes-information-articles/general/953-t
his-is-my-time-john-s-story

ANY QUESTIONS, COMMENTS OR JUST WANT SUPPORT... FEEL FREE TO SAY HI!

http://www.johnhall.zumba.com

SparkFriends

SparkTeams



My Ticker:
current weight: 220.1

Interact with AMINO_WELLNESS







Recent Blogs:

Profile


Member Since: 6/29/2007

SparkPoints: 30,677

Fitness Minutes: 53,276

My Goals:
1. To Maintain my Blood Gluclose Sugar at appropriate levels

2. Hit Goal Weight of 169,9 by May 31st!

3. Train for and complete the Vancouver SunRun (even if i half to walk it all)

My Program:
Healthy Eating
Regular Exercise
Proper Hydration
Good Quality Sleep
Stress Managment

"I have the...
Strength,
Determination,
Focus &
Knowledge,
To Take Action
and Better my Life!"


Personal Information:
My Idols:

Stacey London - "Shut Up" - Only stacey can say something kinda rude and make it sound cool!

Clinton Kelly - The Only man to ever pull off an Argyle Sweater and acentuate a toush from a great pair of jeans at the same time...

Derek Friday - Because everything should be "DEL-IS-IOUS"!!!

Oprah - "Considered next best thing to god for white women over 40"!

Ellen Degeneres - Because dance (no matter what kind) should be a part of everyone!

Other Information:
Fav. Music - Anything I can dance to in a Zumba Class

Fav. Movie -
Burlesque (2010), Monster (2002), North County (2008), Boy in the Stripped Pajamas (2009)

Fav. Exercise - Zumba and 5k Running

Fav. Drink - Iced Venti Skinny Vanilla Latte at Starbucks

Fav. Food - Fresh Italian Comfort Food!

Fav. Activites - Shopping. Dining Out with Friends, Sleeping. LOL! or Clubbing!

Profile Image