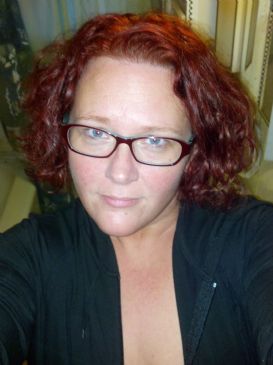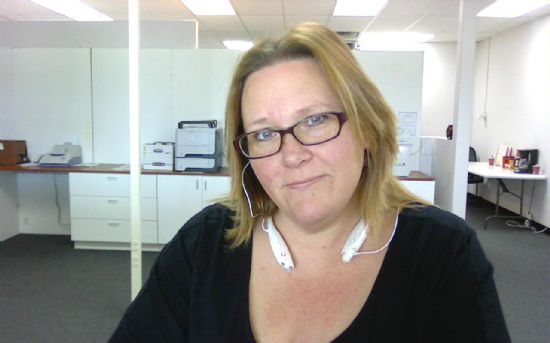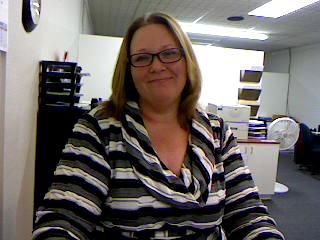 I have 27 pics in my gallery

Awards

I changed my background so I can keep my eye on the prize!!!!
I've been overweight all my life. Last week I hit an all-time high. I'm determined to get this under control before it kills me! Not to mention, my toes look like sausages and that's gotta change! lol

Update: 4/16/11-I'm down 16 lbs and I weigh in again Monday. Hopefully I'll be down some more. I've realized in these last couple of weeks that not only do I have to change the way I eat (and what I eat), I have to completely change the way I LIVE! I can't expect to lose weight ...
I've been overweight all my life. Last week I hit an all-time high. I'm determined to get this under control before it kills me! Not to mention, my toes look like sausages and that's gotta change! lol

Update: 4/16/11-I'm down 16 lbs and I weigh in again Monday. Hopefully I'll be down some more. I've realized in these last couple of weeks that not only do I have to change the way I eat (and what I eat), I have to completely change the way I LIVE! I can't expect to lose weight and keep it off for good if all I do is follow another diet that I'll end up hating and don't add daily exercise, no matter how much I don't want to do it. This isn't a perfect world where all you have to do is sit on your butt and THINK about exercise and the inches melt off. lol I actually have to MOVE!!! Judging from reading others' pages and posts, I'm assuming that at some point, I'll learn to like exercise. I'm not there yet, but I do have to say, I hate it less than I used to. I don't know what the difference is this time, but I honestly feel that this is it. This is for real this time. Somehow, something in my brain snapped and I FEEL like this is for life now. Every time I've "dieted" before, all I ever did was think about food. It consumed my every waking moment. Its different this time. I can't explain it, but its very exciting! I don't feel obsessed about food this time. Yet another reason I think its for real this time.

Update: July 4, 2011-I made it past 50 pounds lost! 3 months and 1 week into Spark!!! My birthday is December 17th, so I'd like to be as close to 100 pounds down as I can get by then!

Update: January 12, 2012-Due to a 4 months "break" from September to January, I not only didn't hit 100 down by my birthday, but I also managed to gain 10 back. :( FYI-a break from exercise and healthy eating is NOT a break, its a lazy spell and should be avoided at all cost! lol


Current Status:


SparkFriends



SparkTeams

My Ticker:
current weight: 258.0


Recent Blogs:

Profile


Member Since: 3/27/2011

SparkPoints: 34,952

Fitness Minutes: 27,193

My Goals:
Short-term:

5% down, no deadline (243.2) GOAL MET!
10% down, this seems like a good May target!
(230.4)
15% down, no deadline
(217.6)
20% down, no deadline
(204.8)

Long-term:

Get down to 199 lbs! Onederland, here I come!!

My Program:
Accountability, tracking, accountability, blogging, accountability, challenging myself in terms of fitness minutes (oh, the good ole days! lol)...and did I mention ACCOUNTABILITY???


Personal Information:
I'm a 41 year old mom of two. I've always been big, but big turned into really big. :P Its time to change that! Not only do I need to be smaller, I need to be healthier! Whatever weight my body naturally decides is the ideal weight for me, I'm fine with. As long as I have energy, lower my cholesterol, and I'm healthy, that's all I can ask for.
Oh...and a WAIST! lol

Other Information:
Weigh-In Progress:
08/21/14: 258.0 :(
03/18/14: 239.2
02/05/14: 246.6 oops
01/08/14: 256.0
08/12/13: 244.8
04/01/13: 236
03/25/13: 241
01/07/13: 235-WRONG WAY!!! lol
11/07/12: 224.5
09/25/12: 227
06/04/12: 216.5
05/28/12: 217.5
04/30/12: 223
03/05/12: 231
02/06/12: 235
01/02/12: 252
12/12/11: 249
10/31/11: 239
10/17/11: 241
09/12/11: 246
08/01/11: 254
07/04/11: 262
06/06/11: 272
05/02/11: 286
04/04/11: 300
03/27/11: 312

Profile Image