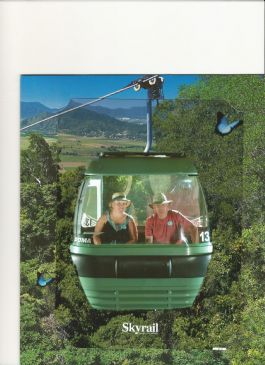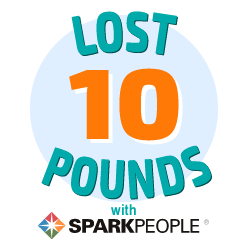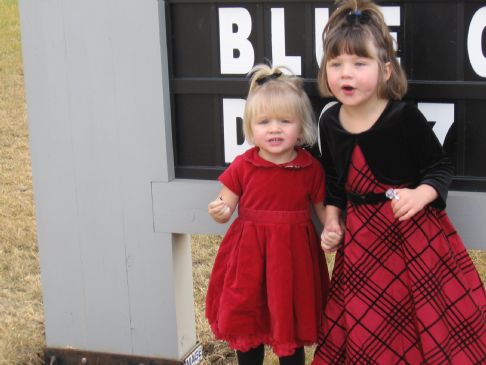 I have 9 pics in my gallery

Awards

ANNEMARIA6's SparkPage
I am a retired nurse with eyesight problems. I want to be fit, healthy and energetic to keep up with my granddaughters (two) and to be a role model for them. I love to read and garden and I love aquacise which I do with 4 friends. We drive 45 minutes to the nearest indoor pool and work out twice a week.

AUGUST GOALS:
1) I WILL be below 200 lb by Aug 31
2) I will continue on my Streak 100, plan to walk every day for 100 days total.

JULY GOALS:
1) Weigh ...
I am a retired nurse with eyesight problems. I want to be fit, healthy and energetic to keep up with my granddaughters (two) and to be a role model for them. I love to read and garden and I love aquacise which I do with 4 friends. We drive 45 minutes to the nearest indoor pool and work out twice a week.

AUGUST GOALS:
1) I WILL be below 200 lb by Aug 31
2) I will continue on my Streak 100, plan to walk every day for 100 days total.

JULY GOALS:
1) Weigh in under 200 lb by end of July( 202.6)
2) Be active and lose weight while on vacation with all my sisters.(Three sisters and one sister-in-law)(small gain)

JUNE GOALS:
1)Lose weight- at least 3 lb YES!
2)Do strength training three times a week. MOstly
3) Find an aerobic workout that I can do despite my sore Achilles tendon. Achilles healing slowly, gardening was ok.

MAY"S GOALS
1)Lose 4 lb
2}Excecise 1000 minutes in May (May 22)
3)Begin my quilt
4) Finish embroidery project
5) See doctor re arthritis and TSH test (done)


APRIL"S GOALS:
1)Lose 5 pounds this month.(down 1.4 lb but did lose inches!)
2) Log 1000 exercise minutes in April.(done April 10!)
3) Begin my quilt.(not done)
4) Book a physical.(April 23)(rebooked in May)



Current Status:


SparkFriends

SparkTeams



My Ticker:
current weight: 202.2


Recent Blogs:

Profile


Member Since: 10/16/2013

SparkPoints: 29,347

Fitness Minutes: 14,891

My Goals:
1) I want to weigh 150 lb by March 2015.
2) I will exercise 5 times a week for 30 minutes or more.
3)I plan to eat 5 fruits and vegetables a day 5 days a week.
4)I plan to journal on Spark Coach 5 times a week.


My Program:
I

Personal Information:
I live in rural Saskatchewan, Canada

Other Information:
THINK POSITIVE!

Profile Image