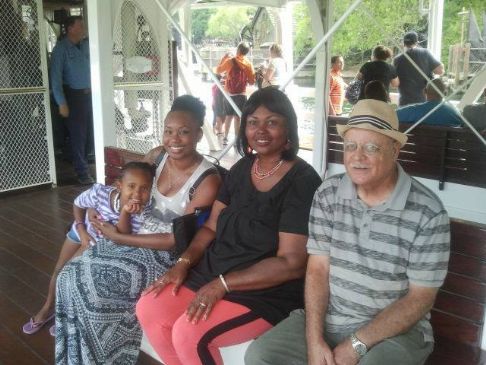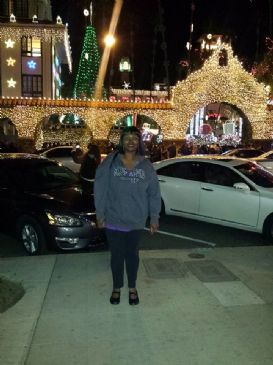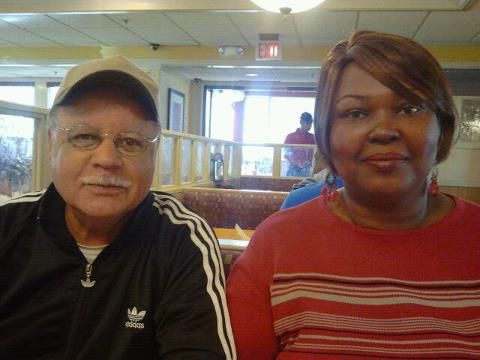 I have 8 pics in my gallery

Awards

Arlene Gobert
My name is Arlene and I would like to lose a total of 95 pounds.
My starting weight was 277 pounds and my goal weight is 180 pounds. I have lost 38 pounds so far since I have been a Sparkpeople member. I have Type 2 Diabetes. I have been able to get off of insulin because I change my eating habits and stop eating so many carbohydrates and high processed foods.

I love deserts and this has been my temptation while I'm on my weight loss journey, but I would like to overcome ...
My name is Arlene and I would like to lose a total of 95 pounds.
My starting weight was 277 pounds and my goal weight is 180 pounds. I have lost 38 pounds so far since I have been a Sparkpeople member. I have Type 2 Diabetes. I have been able to get off of insulin because I change my eating habits and stop eating so many carbohydrates and high processed foods.

I love deserts and this has been my temptation while I'm on my weight loss journey, but I would like to overcome this temptation.
I said that I would only have deserts on special occasions instead of every day.

For I know the plans I have for you declares the Lord. Plans to prosper you and not to harm you. Plans to give you hope and a future.

I have plans to be thinner in the future and eat healthier right now and forever.

Let the peace that Christ gives control your thinking, because you were all called together in one body to have peace always be thankful. Colossians 3:15

What's in the mind controls the body. Thought before action. Plan 1st and then act out your plans. I have the mind of Christ.

The amazing thing about life is that you choose what you allow into it. You choose how things affect you, you choose how you react. Happiness is a choice, make it. - Unknown

Be very careful about what you think. Your thoughts run your life.

Philippians 4:7 And the peace of God which trancends all
understanding, will guard your hearts and your minds in Christ Jesus.

Prayer
Dear God in your strong hands, I place my life today, choosing to depend on you to light and guide my way.

Free will doesn't mean doing whatever you want. It means having the freedom to do what is right. - Unknown

It is possible to achieve any goal, once you set your mind to it. What you believe in and what you give your energies to, will eventually manifest itself as your reality. - Unknown

Stop worrying about what you have to loose and start focusing on what you have to gain. - Unknown
I will focus on a better health without medication.
A smaller size clothes than what I wear now.
A healthier BMI and healtheir lifestyle.
Being able to live a longer and fuller life because of my health.


What lies ahead will always be a mystery. Do not be afraid to explore. Where there are choices to make, make the one you wont regret. - Unknown
I will not regret making healthy chocies in the food that I eat. I will have to suffer the consequences when I eat food that has no nutrisional value.

Galatians 6: 7-9
Do not be deceived, God is not mocked; for whatever a man sows, that he will also reap. For he who sows to his flesh will of the flesh reap corruption, but he who sows to the Spirit will of the Spirit reap everlasing life. And let us not grow weary while doing good, for in due season we shall reap if we do not lose heart.

People often become what they believe themselves to be. If I believe I cannot do something, it makes me incapable of doing it. But when I believe I can, I acquire the ability to do it, even if I didn't have it in the beginning. - Mahatma Gandhi

Everything in your life is a reflection of a choice you have made. If you want a different result make a different choice. - Unknown

Instead of looking at the hundred reasons to quit, try looking at the thousand reasons not to quit. - Unknown
Health reasons, smaller size clothes, healthy mind, healthy body, compliments from the men at work, mama, and Freddie. Healthy lifestyle for me and the children. Do things and go places with the children and grand daughter.

You Must Make a "Choice" to Take a "Chance" or your Life will Never "Change." Choice, Chance, Change! Facebook 12/17/13


January 5, 2014 to January 26, 2014, I am on a Daniel Fast with Generation Church. My daughter Francine attends this church and she is on the fast along with me. The Daniel Fast is similuar to a Vegan Diet. You can eat fruit, vegetables, Ezeikiel Bread, brown rice, beans, veggie burgers, drink protein shakes and juice. You can not eat no sugar, flour, meat, or nothing that comes from animal or birds. You can not eat any animal products. I have lost 6 pounds so far on this Daniel Fast and I feel amazing.

January 15, 2014, Facebook
Dear God, please help me to live a clean and innocent life in a dark world full of crooked and perverse people. Help me to make right choices that will shine like a light to everyone around me. Thank you for hearing and answering my prayer. Greatfully, in Jesus Loving Name I Pray, Amen.

If you change nothing, nothing will change - Facebook 3/13/14
I am going to change my eating habits starting today.

You're not going to overcome fear and live a powerful, victorius life if you're not disciplined in you thought life. That's where the main battle is taking place. Guard your mind. - Joel Osteen Ministies

"Happiness is good health and a bad memory." But without good memory, good health may not even be possible. - Ingrid Bergman

2 Timothy 1:7
For God gave us a spirit not of fear, but of power, love, and self control.
For God has not given us a spirit of fear, but of power, and of love and of a sound mind.

Isaiah 61:3 says, "The oil of gladness instead of mourning, a crown of beauty instead of ashes, a garment of praise instead of a spirit of heaviness." As God is breathing new life into your spirit, the sadness is leaving and gladness is coming.

Life is an echo. What you send out, comes back. What you sow, you reap. What you give you get. What you see in others, exists in you. Remember, life is an echo. It always gets back to you so give goodness. -Chineses Proverb - Facebook
SparkFriends

SparkTeams



My Ticker:
current weight: 257.0

Interact with ARLENEGOBERT





Recent Blogs:

Profile


Member Since: 11/1/2012

SparkPoints: 3,837

Fitness Minutes: 90

My Goals:
Lose 50 pounds by 6/1/14.

Wear a size 14 dress size.

Eat healthy for the rest of my life.

Get off my diabetes, blood pressure, and cholesterol medications.




My Program:
Lower intake of pasta,
potato, rice and bread.
Eat fish 3 times per week or 5 days per week.

Eat vegetables and fruit at least 3 servings each day.
Stop eating process foods that are high in carbohydrates.

Walk each day for 30 minutes.



Personal Information:
I have been married for 31 years. I have 3 beautiful daughters all in their 20s and I have one grand daughter age 6.

I have worked at the Los Angeles Department of Water and Power for 33 years as a Clerk Typist.

I am from Los Angeles, California. I currently live in Moreno Valley, CA.
My email address is arlene.gobert@ladwp.com.
I am a chirstian and I enjoy going to church and fellowshiping with other belivers. I enjoy reading the bible, books on health and romance novels.

Other Information:
So as a man thinks in his heart so is he.

Phillipians 4:8
Think on things that are praiseworthy and things that are of a good report.
Think on things that are noble, true, honest, just.
If there be any virture and any praise think on these things.

Phillipians. 4:13
I can do all things through Christ who strengthens me.

Profile Image