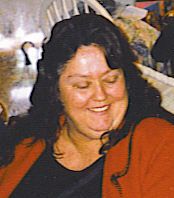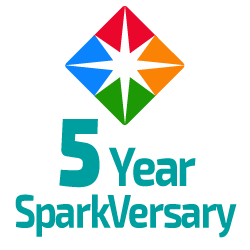 I have 34 pics in my gallery

Awards


Born To Shine! Master Yoda said! Do Or Not Do! There is no try! Just Do It! Live The Healthy Life
December 19, 2014
Starting over, again....

Grandson was born, June 30, 2014 8 pounds 1 ounce. 21 inches long. Ryland Brendan La Marr: Both mom and Dad doing good.

June,, 05,2014
The year is about half over! Hard to believe. Lots of things going on in my families lives, a new baby soon to be born , with in the next few weeks.. I just turned 69, on May 26th. My daughter turned 28. Come June 08, l my brother will have been gone to heaven one year ...
December 19, 2014
Starting over, again....

Grandson was born, June 30, 2014 8 pounds 1 ounce. 21 inches long. Ryland Brendan La Marr: Both mom and Dad doing good.

June,, 05,2014
The year is about half over! Hard to believe. Lots of things going on in my families lives, a new baby soon to be born , with in the next few weeks.. I just turned 69, on May 26th. My daughter turned 28. Come June 08, l my brother will have been gone to heaven one year ago.......................................
......................................
......
March came in like a Lion! Bring change into my life! I will be moving in to Adult housing in Vancouver, WA. I am very pleased and a bit scared.. being on my own.
........................................
......................................
...........
Happy New Year! Everyone:

Have great hopes for a better New Year.. 2014
........................................
......................................
..............

Turkey Day, is tomorrow.
Time spent with, family. Lots of things to be thankful for.
........................................
......................................
........
October 03, 2013
Fall weather is here. Cold wet and windy.
........................................
......................................
Had coffee with My Michelle, she treated me to a hair wash at the beauty shop. Was so relaxing, felt good to be pampered.

........................................
......................................
..........
It is Friday, my grand daughter Lael is spending the night. Jeanna and Jason came over for a little while. Today was a most beautiful,!
***************************************
Been with , Spark People for 9 and be 10 years come March 2014. That is a long time to be on a program and not lose a lot of weight. There is more to a person, healing than just losing weigh. I had a lot of emotional healing and guilt, to work through. I feel that, I am in good spirits and emotionally healthier than I was back in 2004: I have allot of healthy things I have to deal with, and believe that I will overcome, them. I have lost people in my life that I loved very much and had many years of excepting, and not drowning in sorrow, any longer. I am ready to move forward and succeed. I have not been the best parent around, but my children and grandchildren love me. Who could ask for more. I feel that I am happy and look forward to living life one day at a time.. Doing my best to make the best of the life I have and, working on improving and enjoying each new day. Bee *****************************************

September 01, 2013
Beautiful day for the first day of September, have a flat t tire on my car. So I as stuck at home for the moment. Hope , it gets fixed to day. Where I can take care of business next week.


August 07, 2013 Hard to believe that it's all ready the 7th of the month. Have Birthdays on the 13 - 14 of the month. The wheel chair ramp is built, but have to do a bit of work to make it where I can get out the door and back in again.
........................................
......................................

July 28, 2013 : The wedding was set up so beautifully. The Bride and Groom looked like Beautiful. to gather. Took family pictures, Weather was a bit cold.. all and all every thing was just perfect.


July 14, 2013 : Fourteen more days until the wedding. Plan change, I am going to wear a teal, colored dress.

July 10th. 2013
Been busy, have not gotten back on the scales. Tomorrow morning. Going to wear my new purple blouse with purple sparkles on it, and a black skirt or black pants. Now to find shoes, that I can endure. Most likely slippers of some king.
**********************************
Happy 04th of July 2013
Bought a new scale, it weighed me 6 pounds higher than my old scale. Maybe I should take it back to the store. Ha. Have a safe, fun filled weekend. Bee
****************************************
**
I turned 68, 6 days ago. Life is good. Started a New Birthday 2013 - May 26, 2014: This month I have been out of High School 50 years. Where does the time go. My first Grand daughter turns 7, the next and first daughter of my son and wife will be 5, the first boy will be 4 in December and the baby boy will be one year in September 2013.
........................................
.........................................
Need to get back to Curves, and start exercising at home also.
........................................
.........................................
Lost 40 pounds so far in 2011 During Oct. & Nov. December On ViSalus and healthy shakes,
****************************************
**
2012

*********************************
Medications and water Did not lose much weight. , infection in my body causing slow down in weight loss. Seem impossible at the moment to lose weight. The month is not over yet.
YEAR HALF OVER HOW AM I SUCCEEDING?
****************************************
**
STARTING 90 DAY CHALLENGE WITH BODY BY VI. Nov. 01 Come December 01, I will start the second part of my 90 Day Challenge with Body By Vi Salus Science: Challenge will end Jan. 31, 2012
Must of dropped water weight because dropped 18 pounds. Day Nov. 13 evening. Weight is the same.
Got to work on water and eating more food but less calories. Exercise is lacking have to work on that.
Was 332 when I first joined Spark people.
***************************************
Having a hard time of staying on my program. Had a hardy Breakfast, going to have to eat lighter for the rest of the day. Goal is to lose 40 pounds will put me in to the 200 ' s. Believe that once I break that 299 mark that my weight loss will come easier emotionally. Breaking the 300 pound mark has been like a brick mental wall. Got down to 303 9 years ago then went back up again been up and down for years. Going to break that mental block this year. 2011
::::::::::::::::::::::::::::::::::::::::
:::::::::::::::::::::::::::::::::::

Working on not allowing my enter child to take control of my program, when it comes to food. Or working through pain of doing exercises and such. 350 - 338

Do or not do! my choice for to day. Choose to succeed one day at a time.
I started my program over why no weigh loss.
My top weight was 486 pounds. I could hardly walk and breath at the same time. Over the years I managed to lose down to 303, then went back up 345 and back down to 332 when I first joined Spark People in 2004.
I have yo yo ed a bit over a 7 year period. Working on Emotional healing. I need my knees replaced , But I want to be under 140 do do that operation. Going to have to do both legs at the same time because they will not get me in there for a second time. That is why I have to get my weight down.
::::::::::::::::::::::::::::::::::::::::
::::::::::::::::::::::::::::::::::
To day I started exercising again. Chair exercises mostly. Walking around the house some.

I TURN 66 YEARS OLD IN MAY 2011
I MUST LIKE DO OVERS BECAUSE I AM STARTING OVER AGAIN. EVERY MORNING THAT I AWAKE.

This is THE YEAR SUCCEED ON PURPOSE!

JUST RECEIVED MY BEACH BODY TONY & THE FOLKS!
50 - 105 THAT WANT TO IMPROVE MOBILITY BALANCE, GAIN ENERGY,
BRENDA KING SAY'S To all my Face Book & Spark people Friends.

KISS **** KEEP IT SIMPLE SWEETHEART!
ONE CAN'T MOVE FORWARD IF ONE IS STILL LIVING IN THE PAST!
******************************

Got off my program when I feel, the second time this year. Got my leg infected, which is better now.
June 12th
****************************************
****
Go girl, keep it up.. remembering that it can be gained much faster than it took to lose the weigh.

I was like you, could eat any thing, gained weigh.. lost it and gained it back time and time a gain, with life, problems, and going through many trails, of dealing with being single and homeless, and generally un happy in side, with while wearing th mask of happyness, for others to see.. but in side I have been dying a slow death, my tools were and are my fork..and knif and spoon.
Got up to 486 pounds, worked down to 303 up to 30 yo yo ing through out the years, but have not gone past 350 for the last 9 years. I still have some 220 pounds to lose.
I am thank ful to Spark people, may be with Spark people I may have gone back up over 400 pounds..
I am back, working on losing weight. 329 pounds.. Goal of 120 = 130 high weight..131

Edit Comment
**********************************
Life brings changes, come next year may be moving down to Sacramento CA This may not happen. it is a big ? mark.
********** If it does happen, It will be a bit scary moving to a new area, learning to get around Sacramento, is not a stick in the mud type town like where I live now.

Will my son wife really want me living that close to them! She says yes! so that eases my mind a bit.
Now to get mentally ready to move, leave my two younger daughter and grand daughter move to Sacramento from Washington. Life bring changes, the girls said they will follow me after they finish school.. Things happen, that could keep them from coming down to Sacramento, like meting a man..that does not want to move out of WA. Face that later if it should happen.
That what is happening in my life at the moment, get my mind set on moving a starting life over again in a new area..next year.
RUSTBUCKET1
2/23/2010 7:09:09 PM


WOW! WOW! CONGRATULATIONS on your Personal Best
***********

2010 STARTING OVER AGAIN! DAY! # 01

SUCCEED LIKE YOU ARE DOING IT ON PURPOSE!

THAT'S THE WAY TO MAKE THINGS HAPPEN..

DO IT ON PURPOSE! CHANGE ONE'S WAY OF EXCEPTING SUCCESS AND PAT ONE'S SELF ON THE BACK!

SAY! SWEET! KIND WORDS OF ENCOURAGEMENT EVERY MINUTE OF THE DAY..



DEAR LORD

Every single evening
As I'm lying here in bed,
This tiny little Prayer
Keeps running through my head.

God Bless all my family
Where ever they may be,
Keep them warm
And safe from harm
For they're so close to me.

And God, there is one more thing
I wish that you could do,
Hope you don't mind me asking,
Please bless my computer too.

Now I know that it's unsusual
To Bless a motherboard,
But listen just a second
While I explain it to you, Lord....

You see, that little metal box
Holds more than odds and ends,
Inside those small compartments
Rest so many of my friends.

I know so much more about them
By the kindness that they give,
And this little scrap of metal
Takes me in to where they live.
By faith is how I know them
Much the same as you.
We share in what life brings us
And from that our friendships grew.

Please take an extra minute
From your duties up above, To bless those in my address book That's filled with so much love.


Amen
This goes with the little bear, at the computer - To the left.





"DANCE LIKE KNOW ONE IS WATCHING!"

I received 20 points today. August 30, 2009

September 25 will be 3 months until Christmas!
FACE BOOK SPARK PEOPLE!! JOIN IN ON THE FUN!


MY LEFT HAND HAS BEEN GOING TO SLEEP! I CAN HARDLY TYPE. *********************
DON'T ALLOW YOUR SELF OR ANY ONE ELSE TO STEAL YOUR GLORY! MAKE YOU FILL SILLY! HOLD ON TO YOUR SUCCESS! ALLOW YOUR SELF TO CONTINUE SUCCEEDING!

BECAUSE YOU DESERVE TO BECOME AN SUCCESS STORY.... SO GO FOR IT! DON'T STOP EVEN AFTER YOU PASS THE FINISH LINE! YOU WILL NEED TO WORK ON NEW GOALS AND FEEL THE REWARDS OF SUCCESS ALL THROUGH YOUR LIFE!

SUCCEEDING IS WHAT MAKES LIFE WORTH LEAVING.
GIVES US THE WILL TO LIVE.
SUCCESS IS MEASURED! DIFFERENTLY IN ALL AREAS OF OUR LIVES..

SUCCESS IS SMILING AND SAYING HELLO ! AT A PERSON THAT IS DOWN AND THEM SMILING BACK!!!

***************************** :)
DOES ANY ONE LIVE IN YA-COLT - AM BOY- BATTLE GROUND - ORCHARDS - VANCOUVER WASHINGTON? AGE 50 - 60 - 105
********************** STARTING OVER! AGAIN!
HAVE A COMPUTER OF MY OWN..... I have a computer I traded my new micro wave for the computer. I just haven't been in the mood to post.
........................................
......................................
.....
WELCOME IN THE NEW YEAR! 2009 A BANNER YEAR

May is almost over my weight is about the same. My spirit is not in it's best state of mind.
May my Birthday Month... lots of Birthdays this month in our family. I haven't accomplished much this month.
+++++++++++++++++++++++++++++++++++++

The year is still new, and I must look toward a successful, happy way of thinking. Doctor changed my thyroide meds I feel some what better. Now nee to get my breathing machine, up to spead. Needed new mask and hose. Which I got yesterday May 22, 2009 But still haven't put it my my bedroom. Been with out for almost a year. What will a few more days do.
Bee

May the Luck of the Irish, shine up on you!

March is the month of the Lion it marches in with the wind and cold! when there is more winter to come..
Personily I am looking forward to Spring! It snowed day berfore yesterday. To day the snow is gone but the cold is still in the air.
REMEMBER THAT EACH DAY! GOT GIVES US IS A DAY ONE CAN MAKE POSITIVE CHANGES! IT IS UP TO US! TO DEVELOPE A HEALITHER ATTITUDE TOWARD LIFE IN GENERAL! THAT WAY IT HELP SET A POSITIVE MOOD FOR ENCOURAGEING OUR SELF AND OTHER TO BE COME THE PERSON THEY WANT TO BE, WHETHER THEY NEED TO LOSE WEIGH OR NOT!

HOPE EVERYONE HAS A WEIGHT LOSS THIS JANUARY
****************************************
I WORK AT THINKING ABOUT EACH POUND LOST IS LIKE A DIAMOND CUTTER TAKES A ROUGH LOOKING DIAMOND POLISHING IT AND PICKS OUT A DESIGN OR CUT TO MAKE THE FRESHLY POLISHED STONE LOOK IT'S BEST, A SPARKLING DIAMOND SHINES MORE BEAUTIFUL THAN EVER BEFORE. EACH CHIP OFF THE DIAMOND IS LIKE 10 POUND OF OF US. SOME DIAMOND NEED MORE CHIPPING AND POLISHING TO GET THAT FINAL POLISH MAKING US SHINE FROM WITH IN AND LOOK CLASSIER THAN EVER BEFORE, WHEN WE WERE STILL OVER WEIGHT. ******************************************
**
My Highest weight was 485 -6 pounds.
Was 337 pounds when I joined Spark People.
I have had a lot of emotional things to work out.


So I have, not lost a lot of weight during my time visiting Sparkpeople. But I am emotional healthier. I still have periods of depression. But all and all, am doing so much better.

Now, I have to concentrate on the losing weight.
Love you all, you have been a wonder support group and friends. Brenda King/ Bee 2009

HOPE YOU FIND LAUGHTER , WHILE READING MY PAGE. MAY BE A BIT OF ENCOURAGEMENT:
BEE

REMEMBER OUR SUCCESS IS ONLY AS GOOD AS OUR COMMENT TO THE PROCESS IT TAKES TO SUCCEED! ONE MINUTE AT A TIME! ONE HOUR AT A TIME!
ONE DAY AT A TIME! WE CAN ACCOMPLISH ANYTHING! WE SET OUR HEART'S AND MIND TO DO!
+++++++++++++++++++++++++++++++++++++
MY GROUPS I WOULD LIKE TO IN VITE YOU TO JOIN:

1) BORN TO SHINE
-
2.) Refuse To Give Up Our Mobility!

3.) SHE''S DOING IT! -

4) NORTH CENTRAL ARKANSAS ( Re - opened )
***************************

HOLIDAYS! DANGER ALERT! EVERY WHERE! HOLLOWEEN....CANDY AND SUCH! THE CALORIES ADD UP FAST! BE WARE! LET'S NOT TRICK OUR SELF IN TO THINKING THAT THAT IT IS OK, TO PIG OUT ON CANDY...BECAUSE WE WILL FEEL THAT WE LET OUR SELF DOWN.
IF WE DO! WE WILL ONLY BE TRICKING OUR SELF IF WE TREAT OUR SELF TO MUCH!!
*****************************
U WANT TO JOIN THE GROUP/ BEE
****************************************
**
I AM JUST A OLD PIECE OF COAL! BUT I WILL BE A DIAMOND SOME DAY!
********************** I MAY I AM JUST BE AN ARKANSAS DIAMOND! BUT I WILL SPARKLE AND SHINE ONCE I HAVE BEEN POLISHED! A BIT!
***************************
BRENDA kING IS MY NAME:
I am from Baxter County Arkansas
My stepfather had a jewerly store in the old part of town...Remember there being a bride doll in the store window, was still in the window, back in 1981 when my family went back to Mountain Home to visit 1980
****************************************
*
I am back. Using my room mates computer.
I am glad to be back, after 8 months off the computer it will be a joy to get on the computer now and then.

WALKING IS SOMETHING! I NEED TO PRACTICE DOING MORE OFTEN........WALK AWAY THE POUNDS!
****************************************

I HAVE HAD A HARD TIME, STAYING ON MY PROGRAM MORE THAT TWO WEEKS AT A TIME! THAT HAS TO CHANGE IN ORDER FOR ME TO REACH MY GOAL WEIGHT OF 130 POUNDS HIGH WEIGHT. 120 LOW WEIGHT.
IN GOD WE MUST TRUST TO GIVE US THE STRENGTH TO ACCOMPLISH! OUR GOALS!
***************************************
I have a car now. So I have been helping out my daughter watching Lael, while she works. With the gas prizes, I will not make much money but, there will not be a stranger watching Lael. She is calling me Memouw, that is really heart warming to me.

***************************************
My Son and Wife are pleased to anounce the birth of a baby girl was born on August 14, 2008..
My son & wife will be a wonderful parents.
***************************************

I have been on a eating frinze, must get control, on my emotions and get back to losing weigh.

Have Missed Everyone.

I BRENDA KING HOPE THAT YOU ARE ENJOYING READING MY SPARK PAGE.
****************************************
*
WE
The Road We Travel is not always smooth. But when we reach our goal weigh I know we will feel that each, step was worth the effort.
******************************
The real challenge will begain. Maintaining for life!
I know we can do it, as long as we keep an eye on the prize.. The Prize is Our Goals in Life
**********************************
HEALTHER LIFE! LESS PAIN AND MORE FREEDOM TO DO THE THINGS IN LIFE THAT MAKE ME HAPPY...
***************************
MY CHILDREN LOVED ME, WHETHER I WEIGH 130 POUNDS OR 485 POUNDS , WAS MY HIGHEST WEIGHT.
I AM WORKING ON LEARN TO LOVE MY SELF THAT WAY... OF COURSE THEY WOULD LIKE ME TO BE AT GOAL WHERE THEY WILL NOT HAVE TO WORRY ABOUT ME QUITE A MUCH.
******************************
TO DAY I AM WORKING AT CHANGING MY WAY OF THINKING! EXCEPTING THE FACT THAT I CAN MAKE MY LIFE MORE JOY FULL AND HAPPY BY CHANGING MY ATTITUDE TOWARD LIFE IN GENERAL, ESP MY DISABILITIES AND MY ABILITIES, MAKING THE CHOICE TO ENJOY EVEN THE EVERY DAY THINGS IN LIFE LIKE CLEANING MY HOME AND TAKING PRIDE IN SLOWLY GETTING MY HOME IN ORDER ALONG WITH WORKING ON LOSING WEIGHT AND BECOMING HEALTHIER AND STRONGER AS EACH DAY GOES BY.
BEE
******************************

My Weight loss goal is to lose - 30 _ 35 pounds during the (October 01 - Dec. 31) last half of this year.

(With Out Spark people, I Would Have Gained All My Weight Back! 332 ) AT 330 AGAIN.

It is not easy to get started to lose weight, when we don't like our selves at the weight they are at and it seems like an impossible task, but slow consistant progress will get us to our goals, one by one. As long as we don't stop working toward the prize. My goal is 120 -130 pounds.
When I REACH 140 -150 I will make up my mind to stay there or lose more weight.
Bee

********** Prayer for Strength and Wisdom"

Grant me the strength from day to day
To bear what burdens come my way.
Grant me throughout this bright New Year
More to endure and less to fear.
Help me live that I may be
From spite and petty malice free.

Let me not bitterly complain
When cherished hopes of mine prove vain,
Or spoil with deeds of hate and rage
Some fair tomorrow's spotless page.
Lord, as the days shall come and go
In courage let me stronger grow.
...
Lord, as the New Year dawns today
Help me to put my faults away.
Let me be big in little things;
Grant me the joy which friendship brings.
Keep me from selfishness and spite;
Let me be wise in what is right.

A happy New Year! Grant that I
May bring no tear to any eye.
When this New Year in time shall end
Let it be said I've played the friend,
Have lived and loved and labored here,
And made of it a happy year.
--Edgar A. Guest


*******THE POEM *************************

ZIG ZIGLAR
VISION YOUR SELF! SUCCESSFUL! IN ALL AREA'S OF YOUR LIFE!

MAKE IT HAPPEN! SEE YOUR SELF HAPPY SUCCESSFUL! HEALTHY! FULL OF GET UP AND GO!
SLENDER AND BEAUTIFUL.

IF YOU CAN DREAM IT! YOU CAN ACHIVE IT!

YOU CAN GET ALL YOU WANT OUT OF LIFE IF YOU HELP OTHER PEOPLE GET WHAT THEY WANT OUT OF LIFE!
ZIG ZIGLAR

****************************************
*


I am a small and precious child, my dads been sent to fight.
The only place I'll see his face, is in my dreams at night.
He will be gone too many days for my young mind to keep track.
I may be sad, but I am proud.
My daddy's got your back.

I am a caring mother.
My son has gone to war.
My mind is filled with worries that I have never known before.
Everyday I try to keep my thoughts from turning black.
I may be scared, but I am proud.
My son has got your back.

I am a strong and loving wife, with a husband soon to go.
There are times I'm terrified in a way most never know.
I bite my lip, and force a smile as I watch my husband pack.
My heart may break, but I am proud.
My husband's got your back.

I am a Soldier.
Serving Proudly, standing tall.
I fight for freedom, yours and mine, by answering this call.
I do my job while knowing the thanks it sometimes lacks.
Say a prayer that I'll come home.
It's me who's got your back.

(Author Unknown)

***************************
LIFE IN GENERAL :

SOME TIME WE HAVE DAY'S WHEN WE JUST WANT TO GIVE UP!
BUT THAT IS NOT RIGHT THING TO DO. BECAUSE ONCE WE GIVE UP WE HAVE LOST THE BATTLE!

SUCCESS CAN ONLY BE OBTAINED BY PRESISTANCE.. NOT QUITING UNTIL THE JOB IS DONE...

THE ONE THING ABOUT WEIGHT LOSS IS THE JOB IS NOT DONE ONCE THE WEIGHT HAS BEEN LOST...
BECAUSE IT TAKES WORK TO MAINTAIN OUR GOAL WEIGHT WHAT EVER THAT WEIGHT MAY BE FOR YOU OR ME.

I WANT TO FEEL EACH SMALL SUCCESS ALONG THE WAY TO MY IDEA WEIGHT. I WANT TO CHEER OTHERS ON AS THEY HIT EACH GOAL ON THE PATH TO THERE LOW GOAL WEIGHT. WISH EVERYONE SUCCESS IN ALL AREAS OF THERE LIVES.
BEE

*************************
Author unknown
Enough happiness to keep you sweet,
Enough trials to keep you strong,
Enough sorrow to keep you human,
Enough hope to keep you happy;
Enough failure to keep you humble,
Enough success to keep you eager,
Enough friends to give you comfort,
Enough wealth to meet your needs;
Enough enthusiasm to look forward,
Enough faith to banish depression,
Enough determination to make each day better than yesterday.

******************************

Paul Harvey:::
THIS GUY SURE HAS A GOOD VIEW OF WHAT'S HAPPENING TO THIS COUNTRY!

We have exploited the poor and called it the lottery.

We have rewarded laziness and called it welfare.

We have killed our unborn and called it choice.

We have neglected to discipline our children and called it building self esteem.

We have abused power and called it politics.

We have coveted our neighbor's possessions and called it ambition.

We have polluted the air with profanity and pornography and called it freedom of expression.

We have ridiculed the time-honored values of our forefathers and called it enlightenment.

We don't even sing "God Bless America " any more in schools.

We have lost our spiritual equilibrium and reversed our values.

PAUL HARVEY'S ON AIR PRAYER:

"Heavenly Father, we come before you today to ask your forgiveness and to seek your direction and guidance."

"We know Your Word says, "Woe to those who call evil good," but that is exactly what we have done. Search us, Oh God, and know our hearts today! cleanse us from every sin and Set us free. Amen!"

Commentator Paul Harvey aired this prayer on his radio program, "The Rest of the Story," and received a larger response to this program than any other he has ever aired. If possible, please pass this prayer on to your friends.
***************************
"If you don't stand for something, you will fall for everything."
***********************************
With the Lord's help, may this prayer sweep over our nation and wholeheartedly become our desire so that! We again can be called "One nation under God."

One Nation Under God! Sounds right to me. Share this with a friend if you like.
******************************

Sometimes we do not feel
like we want to feel
Sometimes we do not achieve
what we want to achieve
Sometimes things that happen
do not make sense
Sometimes life leads us in directions
that are
beyond our control
It is at these times, most of all
that we need someone
who will quietly understand us
and be there to support us
I want you to know
that I am here for you
in every way
and remember that though
things may be difficult now
tomorrow is a new day

-Poem by Susan Polis Schutz

******************************

SPREAD THE SPARK! BY GOING FOR YOUR OWN SUCCESS WHILE ENCOURAGING AND HELPING OTHERS REACH THEIR GOALS ALSO!
***************************

GET INSPIRED! SPREAD THE SPARK!

IF WE ALL DID THE THINGS WE ARE CAPEABLE OF DOING WE WOULD LITERALLY ASTONISH OUR SELVES.

THOMAS EDISON
***************************
AUGUST 16, 2007 - got down to 310
STARTING TO LOSE WEIGHT AGAIN.********

NEW GOAL MAY 22, 2009
333 TO 121 POUNDS. ??? MAY CHANGE THIS WHEN I GET CLOSER TO MY GOAL WEIGHT.


*************************
One can't move on until we get a few road blocks, or emotional, mental clutter out or our way!

These obstacles aren't tangible, but mental.

So while they may be harder to remove, it is not impossible.

But once we do, remove them, we can go any where our hearts desires.

Dare to vision! and dream, your way to success. While working to ward, ones goals.

Bee ( This was borrowed NOT MINE )
******************************
******************************
One day at a time. Thinking Healthy! Eating healthier: Living a healthier life style! Enjoy Drinking my water!

I TELL MY SELF! I will enjoy keeping a good healthy attitude & a smile on my face!
Bee

IMPOSSIBLE THINGS ARE HAPPENING EVERY DAY! JUST ASK! THE FOLKS THAT ALREADY

REACHED THERE GOAL WEIGHT!
*****************************
I' AM THANKFUL ! FOR SPARK PEOPLE & IT'S STAFF!

WE ARE ALL BLESSED WITH SPARK PAL'S THAT WE CAN SHARE OUR SUCCESSES AND DISAPPOINTMENTS WITH.

I BELIEVE THAT THIS PROGRAM IS THE BEST WORLD WIDE! SPARK PEOPLE'S PROGRAM IS GETTING BETTER EVERYDAY!

******************************

Make New Friends But Keep The Old One Is
Silver The Other Is Gold!

LIFE IS TO SHORT TO SPEND IT UNHAPPY!

MY FRIEND! SO DON'T WORRY BE HAPPY!

PUT YOUR PROBLEMS IN THE HAND'S OF THE MAKER! THE LORD JESUS!

REMEMBER HE EXPECT US TO DO THE WORK! HE WILL WALK US ON TO VICTORY! IN ALL AREA'S OF OUR LIVES.
******************************
I WANT TO BE ABLE TO SAY ! I DID IT FOR ME!

WHY BECAUSE I AM WORTH ALL THE WORK,

SWEAT & TEARS IT WILL TAKE TO GET TO MY

GOAL WEIGHT! Low weight 120 - High weight 130

Will be a while before I reach this goal.

I Will be able to say! YES ! I DID IT 4 ME!

AND THE ONE'S I LOVE! MY FAMILY!

WANT EVERYONE TO KNOW THAT I HAD A 3 YEAR STAND STILL A BIT OF YO YO , WORKING ON EMOTIONAL PROBLEMS.

WILLING and EXCITED ABOUT LEARNING SOMETHING POSITIVE DURING THIS TIME PERIOD.


*********************************

Happy mothers day!

Message: The upcoming Mother�s Day provides a perfect opportunity to the women in my life. Have you ever noticed that women take care of others before they care for themselves? I am sure that this has something to do with biological functions, probably ingrained into our caring behaviors as children, but you need not have had a child to be a caring and loving woman and thus �mother others!�

Therefore, I wanted to express my appreciation for you in my life. Thank you for being you!

So often I meet women who say I am just a homemaker. Wow, that is a full time job in itself. Then I meet women who work one or two full time jobs, one being a homemaker, as well. It amazes me to see so many women who raise a family, cook, clean, and provide a shoulder to lean on . . . you are all SUPERWOMEN!! So I want to remind you to love how special you are to those around you. You are fantastic that you are balancing and juggling so many things at the same time. You are powerful and strong, you can become whatever you want, and you can say it with conviction!
Thank you for being you!

Hugs, TRISTA
*********************************

we sometimes throws us A WAKE UP CALL!
I had mine, at first I did not thank much about it. Until my sister said, Brenda that wasn't funny, mini stroke with some small vains the went to my ears. Didn't scare me.
But it scarred my sister, all she could think a bout was me weighing 330 pounds, and me being to over weight for anyone to help lift me, due to excess weight. That was frighten to her.

I am still thinking it will not happen to me even though it has.

How foolish can one be. May be I just don't care enough about my self to do the right thing. That's taking care of my self and get this weight off for life.
Bee

*********ANOTHER WAKE UP CALL!
JAN. 16TH MY FRIEND EDNA, HAD A STROKE! WE HAVE BEEN FRIENDS FOR 30 YEARS. SHE IS NOW MOVING TO FLORIDA, WITH HER DAUGHTER BECAUSE SHE CAN'T TAKE CARE OF HER SELF.
EDNA DIED SEPT. 2008
*****************************
IS GOD SENDING ME ANOTHER WAKE UP CALL!

SHE IS SAYING YOU ARE GAMBLING WITH YOUR HEALTH! YOU HAVE BEEN DOING IT FOR ABOUT 35 - 40 YEARS OF YOUR LIFE!

BRENDA HE SAYS!
YOU WERE ONE OF MY SPECIAL BABIES! PREMMIE! THAT LIVED! WAKE UP AND FIGHT TO BECOME HEALTHY AGAIN! ONLY YOU CAN MAKE IT HAPPEN.

POSITIVE! THOUGHT AND ACTION, CREATES THE GOOD THINGS IN OUR LIVES.
*****************************
GOD WITH IN .........
ENTHUSIASM IS A SENSE OF INSPIRATION:

The word comes from the ancient Greek, meaning "the god within." It's connecting to your inner power and bringing energy and excitement to all you do � a feeling of being truly alive and working on all your cylinders. It's that "little something extra" that puts you ahead of the pack. An enthusiastic person is charismatic -- you can't help but respond to their enthusiasm and catch some of their "fire" as well. And an enthusiastic person is a successful person. As Walter Chrysler, the founder of Chrysler Motors, has said,

"The real secret of success is enthusiasm. Enthusiasts are fighters. They have fortitude. They have staying qualities. Enthusiasm is the bottom of all progress. With it, there is accomplishment. Without it, there are only alibis."

***************************
BY: Mercola and Carol Tuttle.

I am healthy and lean.
I give myself recognition beyond food.
I love myself, I love my body, and fat just disappears.
I look nice; I am active; I am enough; and I count.
I am my ideal weight.
I feel great in my clothes.
I enjoy exercising several times a week.
I can say "No."
It is easy to find other things to do in the evening rather than eating.
I can let down my walls.
I am proud of my body; it did what I told it to do.
My body's natural state is to be lean.
I am fulfilled.
Food is a resource I manage wisely.
My metabolism works great.
My body knows what to do with what I give it.
I am patient with my body as it learns new habits.
Others notice how great I look and feel.
My organs are relieved of overwork.
I am slim and trim.
My body responds to my thoughts.
I am physically, emotionally, mentally, and spiritually balanced and healthy.
I am whatever I think and feel I am.

�Copyright 2006 Dr. Joseph Mercola. All Rights Reserved. This content may be copied in full, with copyright, contact, creation and information intact, without specific permission, when used only in a not-for-profit format. If any other use is desired, permission in writing from Dr. Mercola is required.
**************************
IN GOD WE TRUST! LOVE THE U.S.A.

GOD BLESS AMERICA - IN GOD WE TRUST

REMEMBER PEARL HARBOR!

REMEMBER 9 11

AMERICA PULL OUR HEADS OUT OF THE SAND

WE NEED OUR CHILDREN TO TREASURE EDUCATION! KNOW THAT IT IS A HONOR TO BE ABLE TO GO TO SCHOOL - THAT WE AS AMERICANS NEED TO VALUE EDUCATION FROM K- 12 COLLEGE - TRADE SCHOOLS

OTHER COUNTIES CHILDREN VALUE EDUCATION, SO MUCH MORE THAN OUR CHILDREN DO. WE AS PARENTS, NEED TO TEACH OUR CHILDREN THAT FREE EDUCATION IS A GIFT TO BE TREASURED!

OTHER COUNTIES CHILDREN HUNGER FOR EDUCATION! WHEN THEY HAVE THE OPPORTUNITIES THEY MAKE THE MOST OF IT!

THEY ARE NOT SMARTER THAN OUR CHILDREN BUT THEY HAVE TO WILL AND WANT TO LEARN FEEL THAT IT IS A HONOR TO GO TO SCHOOL.
WE AS PARENTS NEED TO INSTILL THESE VALUES IN TO OUR CHILDREN MINDS AN HEARTS. IN ORDER TO KEEP THIS COUNTRY STRONG!

OTHER COUNTRIES, VALUE THERE ELDERLY! HAVE BETTER MEDICAL COVERAGE FOR ALL THERE PEOPLE. OUR GOVERMMENT, HAS TO FIND A WAY TO MAKE SURE THAT EVERYONE CAN AFFORD MEDICAL.

WE SHOULD NOT HAVE HUNGRY PEOPLE HERE IN AMERICA! OR HAVE PEOPLE NOT BEING ABLE TO AFFORD TO CHOSE BETWEEN MEDICINE OR FOOD. MOTHER, FATHER , BABIES & CHILDREN SHOULD NOT HAVE TO GO HUNGRY, BECAUSE THE PARENTS ARE OUT OF WORK.

PEOPLE THAT COME TO THIS COUNTRY ALL SHOULD BE LEGAL.

GOD BLESS AMERICA'S MELTING POT!

IT IS WHAT MAKES AMERICA GREAT!

GOD BLESS OUR TROOP'S!
PRAY FOR THEM AND THERE FAMILIES!
PRAY FOR THOSE THAT CRY TEARS AND HAVE BROKEN HEARTS!

ONE NATION UNDER GOD! WE STAND! TO PROTECT OUR COUNTRY TO KEEP IT FREE!

AS WE BELIEVE IT IS ALREADY DONE IN OUR HEARTS AND MIND. SO THINK POSITIVE!
WE CAN, I CAN, YOU CAN! ACCOMPLISH POSITIVE GOALS AS LONG AS WE DON'T QUITE!

AS WE GROW UP! As we grow up, we learn that even the one person that wasn't supposed to ever let you down probably will. You will have your heart broken probably more than once and it's harder every time. You'll break hearts too, so remember how it felt when yours was broken. You'll fight with
your best friend. You'll blame a new love for things an old one did. You'll cry because time is passing too fast, and you'll eventually lose someone you love. So take too many pictures, laugh too much, and love like you've never been hurt because every sixty seconds you spend upset is a minute of happiness you'll never get back. Don't be afraid that your life will end, be afraid that it will never begin. So live today as if it were your last! Live Love Laugh! Be Apart Of Life! Don't Just Watch From The Side Lines! Take Part! Take Charge! And Be Successful! At Living Life! Feel Life Burning In Side! Allow The Holly Spirit! Inviting You To Feel The Joy That God Promised Us!
All We Have To Do Is Share and Be Willing To Except! The Gift That Have Been Promised Us! We Have to Live Not Sit Dead Inside! & Feel Sorry For Our Self! We Have To Make It Happen!
Happy nest & Other Goals In Life Are Earned! Not Just Given To Us!

( Always Be True To Yourself )
*************************
The Pasta Diet

1) You walka pasta da bakery.
2) You walka pasta da candy store.
3) You walka pasta da Ice Cream shop.
4) You walka pasta da table and fridge.
*********************************
THE TRUTH! HA HA
And for those of you who watch what you eat, here's the final word on nutrition and health. It's a relief to know the truth after all the conflicting medical studies:

1. The Japanese eat very little fat and suffer fewer heart attacks than Americans.

2. The Mexicans eat a lot of fat and suffer fewer heart attacks than Americans.

3. The Chinese drink very little red wine and suffer fewer heart attacks than
Americans.

4. The Italians drink excessive amounts of red wine and suffer fewer heart attacks than Americans.

5. The Germans drink a lot of beer and eat lots of sausage and suffer fewer heart attacks than Americans.

CONCLUSION:
Eat and drink what you like. Speaking English is apparently what kills you.

******************************
STEP TO HAPPINESS
Author Unknown

Everybody Knows:
You can't be all things to all people
You can't do all things at once
You can't do all things equally well
You can't do things better than everyone else
Your humanity is showing just like everyone else's

SO:
You have to find out whow you are, and be that.
You have to decide what comes first, and do that
You have to discover your strengths, and use them.
You have to learn not to compete with others.
Because no one else is in the contest pf *being you*

Then
You will have learned to accept your own uniqueness.
You will have learned to set priorities and make decisions.
You will have learned to live with your limitations.
You will have learned to give yourself the respect that is due you
And you'll be a most vital mortal.

Dare To Believe:
That you are wonderful, unique person.
That you are a once-in-all-history event.
That it's more than a right, it's your duty, to be who you are.
That is not a problem to be solve, but a gift to cherish.
And you'll be able to stay one up on what used to get you down.

Help spread the words.
Feeding the world it brain food
Help spread the words
Books change people - People change the world
Share books be happy:
******************************
I AM A GRAND MOTHER! WOW! I AM STILL ON CLOUD NUMBER # 09

August 13, 2006 Lael Amelia Pruitt Was Born
8 Pounds 2 Ounces 21 Inches Long
Grandma Survived! Listening to Her Baby Crying out in Labor. Was A Very Happy Day! The Phone Was ringing none STOP!
Thank You To All Of You that had my Daughter &
Baby In your Prayers!

To gather We Can Make The Impossible Happen! 200 + 1,000 + To Lose! -

THANK YOU EVERYONE FOR ALL THE SUPPORT AND FRIEND SHIP!
Bee

The Joy of Being A Grandma wonderful There is not enough words to express the love!

LAEL, IS THE SPARK THAT IS HELPING ME TO NOT QUITE! I WANT TO BE AROUND FOR HER AS LONG AS GOD IS WILLING! IT IS UP TO ME TO TAKE CARE OF MY SELF AND GROW STRONGER AND HEALTHIER!
LAEL, TOOK HERE FIRST STEPS A WEEK AGO.
LAEL IS 24 MONTHS OLD, HARD TO BELIEVE .
SHE'S GRANDMA'S GIRL! SHE IS TALKING UP A STORM, SEEMS TO BE USING NEW WORDS EVERY DAY.
SHE LOVES MY VOICE. SHE TIRES ME OUT BUT IT IS WORTH IT!
+++++++++++++++++++++++++++++++++++
Birth Certificate shows that we were born,
A Death Certificate shows that we died,
Pictures show that we lived!

Have a seat . . . Relax . . . And read this slowly.

I Believe...
That just because two people argue,
it doesn't mean they don't love each other.
And just because they don't argue,
it doesn't mean they do love each other.

I Believe...
That we don't have to change friends
if we understand that friends change.

I Believe...
That no matter how good a friend is,
they're going to hurt you every once in a while
and you must forgive them for that.

I Believe...
That true friendship continues to grow,
even over the longest distance.
Same goes for true love.

I Believe...
That you can do something in an instant
that will give you heartache for life.

I Believe...
That it's taking me a long time
to become the person I want to be.

I Believe...
That you should always leave loved ones
with loving words. It may be the last time you see them.

I Believe...
That you can keep going long after you think you can't.

I Believe...
That we are responsible for what we do,
no matter how we feel.

I Believe...
That either you control your attitude or it controls you.

I Believe...
That heroes are the people who do what has to be done
when it needs to be done, regardless of the consequences.

I Believe...
That money is a lousy way of keeping score.

I Believe...
That sometimes the people you expect
to kick you when you're down,
will be the ones to help you get back up.

I Believe...
That sometimes when I'm angry
I have the right to be angry,
but that doesn't give me the right to be cruel.

I Believe...
That maturity has more to do
with what types of experiences you've had
and what you've learned from them
and less to do with how many birthdays you've celebrated.

I Believe...
That it isn't always enough, to be forgiven by others.
sometimes, you have to learn to forgive yourself.

I Believe...
That no matter how bad your heart is broken
the world doesn't stop for your grief.

I Believe...
That our background and circumstances
may have influenced who we are,
but, we are responsible for who we become.

I Believe...
That you shouldn't be so eager
to find out a secret.
It could change your life Forever.

I Believe...
Two people can look at
the exact same thing
and see something totally different.

I Believe...
That your life can be changed
in a matter of seconds
by people who don't even know you.

I Believe...
That even when you think
you have no more to give,
when a friend cries out to you -
you will find the strength to help.

I Believe...
That credentials on the wall
do not make you a decent human being.

I Believe...
That the people you care about most
in life are taken from you too soon.

I Believe...
That you should send this
to all of the people that you believe in,
I just did.

I Believe...
The happiest of people
don't necessarily have the best of everything;
they just make the most of everything they have.


Believe in yourself



NOTHING IS IMPOSIBLE!
SO DON'T ALLOW YOUR MIND INTO THINKING NEGATIVELY:

Top 10 Exercise Excuses -- BUSTED!
**************************************
I AM THE BEST EXCUSE MAKER! ALWAYS HAVE AN EXCUSE! HOW ABOUT YOU! Bee

1. No time! We all know this is the oldest excuse in the book, but it continues to top the charts. Time, schmime. Whether it's five minutes or 45 minutes, any amount counts. Keeping your mind connected to the body can be accomplished with short bursts or long bouts of exercise. Exercise can be effective without having to spend hours a day. And yes, even breaking up your bouts of exercise can have a positive impact.

Certainly it's important to get in longer sets of cardio exercise to improve your cardiovascular system, but rather than giving up if time is short, power pack what little time you have. Five, 10 or 15 minutes can provide benefits to your health. Time is on your side no matter how much or how little you have -- make it count!

pagebreak 2. No equipment! It's been said that you can tell a great trainer by his ability to train a client without equipment. While equipment isn't necessary it can certainly enhance your fitness routine and add variety. But don't let lack of equipment be the reason you don't exercise. You can get fit with the most high-tech equipment in the world and not have to pay a penny.

What is it? It's your body! We have the gift of gravity and a body full of pulleys and levers (bones, muscles, joints). Those elements combined will do the trick! Some ideas of equipment-free exercises? Push-ups, wall squats, crunches and dips. You can use soup cans for bicep curls, shoulder presses and tricep kickbacks. For your cardiovascular needs pavement works just fine in place of a treadmill. You have all you need from head to toe. So take that body and get your money's worth!

3. I'm too tired! As am I... from hearing that excuse over and over again! The truth is exercise will increase your energy level . It's a hard sell getting people to believe that exercise will get rid of ups and downs in energy. Exercise gives you that extra push to stay perky during that 2-4 p.m. down time. Actually, you will probably notice that your sleeping improves, thus increasing your energy level. Being tired all the time can be a direct result of inactivity, poor nutrition and lack of water. Start small and watch that fatigue become just a bad dream.

4. I don't know what to do! The sad truth with this excuse is that we have forgotten how to have fun. We are led to believe that "fancy schmancy" health clubs are what we need in order to be successful with a fitness program. The numerous choices of exercise options end up leaving us confused and overwhelmed. It would be like me going into the cockpit of a plane and the pilot saying, "Go ahead, and give her a try!" Something tells me I'd take one look and say, "Thanks, but no thanks".

Don't make exercise rocket science. MAKE IT FUN! Why not hire a personal trainer to help give you some direction? Not only can a good, well-qualified trainer keep you safe and enlightened, you may be directed toward exercises you really like. You don't have to spend a fortune hiring a trainer or buying tons of equipment. You can simply experiment -- find what you like and you are good to go!

pagebreak 5. I have a bad back! A bad back is nothing to make light of. Chronic back issues can minimize the movement and quality of everyday life. But the truth remains that simply getting in shape and being active regularly will diminish -- and many times eliminate -- back pain. Obviously, you need to check it out with your doc first. Simple back exercises and abdominal exercises in conjunction with cardiovascular exercise and stretching can make all the difference in the world.

6. I'm too far gone! Hey, it ain't over until it's over. What about the stories of severely overweight people getting in shape? What about the heart attack patient that becomes active after surgery? There is rarely a point of no return when it comes to getting back in shape. I work with women in their 60s -- many swear they're in better shape now than when they were in their 20s. When you believe you're too far gone, just practice a little common sense. Take it slow, do it smart and most important, be patient with the process.

Sometimes the road seems never-ending but exercise and healthy eating healthy eating should not be a pond but a never-ending ocean. Why? Because exercise and eating well shouldn't end when you reach the point of feeling better. Exercise and eating well should become a way of life that goes on and on.

7. I'm too old! Look at Jack LaLane. What is he? In his 80s? There are marathon runners in their 70s! There is a population of people in their 60s and 70s saturating the exercise world. If you believe you are too old to exercise then you believe you are too old for anything. I'm not saying you've got to pull a tugboat strapped to your back or run a marathon. Just begin a walking program, strength-training program or water aerobics to bring new life back into your perceived old life.

8. It's too boring! Vary your exercise program. Anything will become boring when you're doing the same thing day in and day out.

You can't expect that you won't burn out if you do the same routine everyday. Explore your options. There is so much to do but you've got to be willing to do the research and find what you enjoy.

pagebreak Obviously, if you live in the Midwest or East during the winter your exercise options diminish a bit. But you may even find that snowshoeing is a cool thing and you love it. It might be a bit difficult to continue in the summer, but that's your opportunity to find a new activity. Don't make exercise monotonous.

Even on a treadmill, people set the time for 30 minutes and just walk. Play with your elevation and speed -- you can make it fun, interesting and challenging. Will you ever love exercise? Stop looking at it as exercise and find something fun to keep you interested and motivated.

9. I'm not athletic! I don't have an athletic bone in my body. Athlete's foot was as close as I got. Therefore, I simply exercise and don't compete! You do not have to be an athlete in order to be active or begin an exercise program.

Coordination may be helpful if you're going into archery or rugby, but putting one step in front of the other requires little athletic ability. Walking, biking and swimming do not require excellence in form, so relieve yourself of the pressure of feeling like you have to perform. Just find what you enjoy and do it!

10. I always get too sore or injure myself! For those who follow the adage "no pain, no gain," you need to reprogram your thinking. That saying was pushed in the '70s as a novice exerciser's way of feeling like they did something. The sad truth: many injuries were the result of that mentality. Pain is not good; gain in strength and endurance is good. You will not gain if you are in pain. You will end up exercising yourself right out of a regular program.

If you're just beginning, you must take it slow. January 1 seems like the day everyone decides they're going to test their pain threshold. By January 7 half of those are working excuse #10.

pagebreak As your strength and endurance increase you add a bit more either with time or intensity. But if there are any signs of pain, you should stop. There is a big difference between challenging yourself and proving that you are a stud and immune from pain and injury.

Be smart about exercise. Hire an expert if you need help and don't do too much too soon. The longer you stay pain- and injury-free, the more likely you are to hang on to your routine. That's a good thing.

We may not know the real reason why want to exercise, or we haven't discovered a reason that's valid enough for us to stick with it. Explore your reasons for wanting to begin exercising.

Don't use weight loss -- it's too general. If it is weight loss, explore why you want to lose weight. Is it to feel better? Is it because you're going to be 40 and you want to be fabulous? Maybe your doctor encouraged it for disease prevention. Find the reason that matters most to you and your excuses will become a part of the past
Keep Sparkling !!!
Love ya', Flutterfli



SparkFriends



SparkTeams



My Ticker:
Pounds lost: 0.0

Interact with AUNTBEE1945BK







Recent Blogs:

Profile


Member Since: 3/3/2004

My Goals:
MAY 26 IS MY BIRTHDAY!
First big goal will be 298 pounds.

GETTING ALL FIRED UP TO START ON MY FOOD PROGRAM ONCE AGAIN!************
I am the Lovingly Teaching Of The Brat Child With In Me!
She is a Sturburn, Child for Sure, to Sturburn for My Own Good! Believe I have grown up a bit this last few years. I have a Long Way To Go.

Goal is 1 to 3 pounds per week.

My Goal is to work at becoming health and strong!of body and mind. I have many goals! Some Personal! The other's are Weight related. My Most Important Goal Is, Learning to Keep This Weight Off! While I am losing the Weight!

I want to reach 130 120 one day at a time.I I Want To Be Able To Keep Up With The Family On Family Outings!! Not be left be hind at home or on the side lines, because I can't keep up with the group. Hope to get where I can get around better than I am now.



My Program:
My program is to work at doing things better than the day before, and to learn along the way. Want to Practice, Learning to Love My Self & Forgive My Self For Passed Mistakes,
I Have Made In My Life! Taking Care of My Self, IT'S CALLED EMOTIONAL HEALING!

**************
I haven't always been true to my self or my program, that is to be human. That is why it is taking me so long to get where I want to be.
*********
I have a written plan. Being low income it is some time hard to eat like I should eat. Have to plan ahead.

Shop wiser and I am moving around more each day. I feel like I am up lifted and egar to get up an go for what ever life set before me.
************

I Will be getting a used, Red GEO Tracker! Hard Top.
I have my car but my daughter has had to us it to get to work. So I am sharring my car.

I want to buy a a red Bike. Will have to get a bike rack for my car once I recieve it.
*********** B

Personal Information:
Me at my top weight. Weighted 486 pounds! Each step was painful, plus I huffed and puffed, as I walked, thinking that I would surely die! Went on a low calorie meal plan plus another protein shake, was good but I stopped using it after a year or so. I lost 20 pounds, before I dared to go to the doctor, walked into the doctors office, the saw me and grabbed a chair, for me doctor was called out into the waiting room. He took my blood pressure that read 201 over 189, do not remember what the pulse was! He put me on medications and ordered me a blood pressure cuff for me medical supply store. After my blood pressure went down they helped me to the examining room. Where the doctor, said you are going to die if you do not do some thing to help your self, lose this weight and lower your numbers on you lab tests. Over the next 5 or so years I lost down to 303 the gained back up again to 360, thought to my self the doctor going to give me another talking to, so I started talking to my self dai

Other Information:
Becoming a wife & mother & a grandma, Was some of my goals in life.
I was blessed with the best Grandma's and Pa's ever!

Family is very important to me. My Grand babies have completed the circle, want to keep getting healthier, where I will be around longer than my grandma, she died at 91 almost 92. but I want to be healthy and be able to get around better than I am now.

Grand Baby name is Lael Amelia, Born Aug. 13, 2006

Second , Grand Baby name Sierra was Born August 14th, 2008

2009 Grandson was born in Dec. 20th. Hucksley

2012 Grandson was born Carver , will have a Birthday in September.


Profile Image